Imagine a lazy sunday moring… You just woke up, the sun is shining through the curtains of your window and you still feel warm, sleepy and cozy. You are absolutely not in the mood of getting up and leave your comfortable and homy bed… But your begging for a hot coffee and some sweet buns to enjoy in bed..?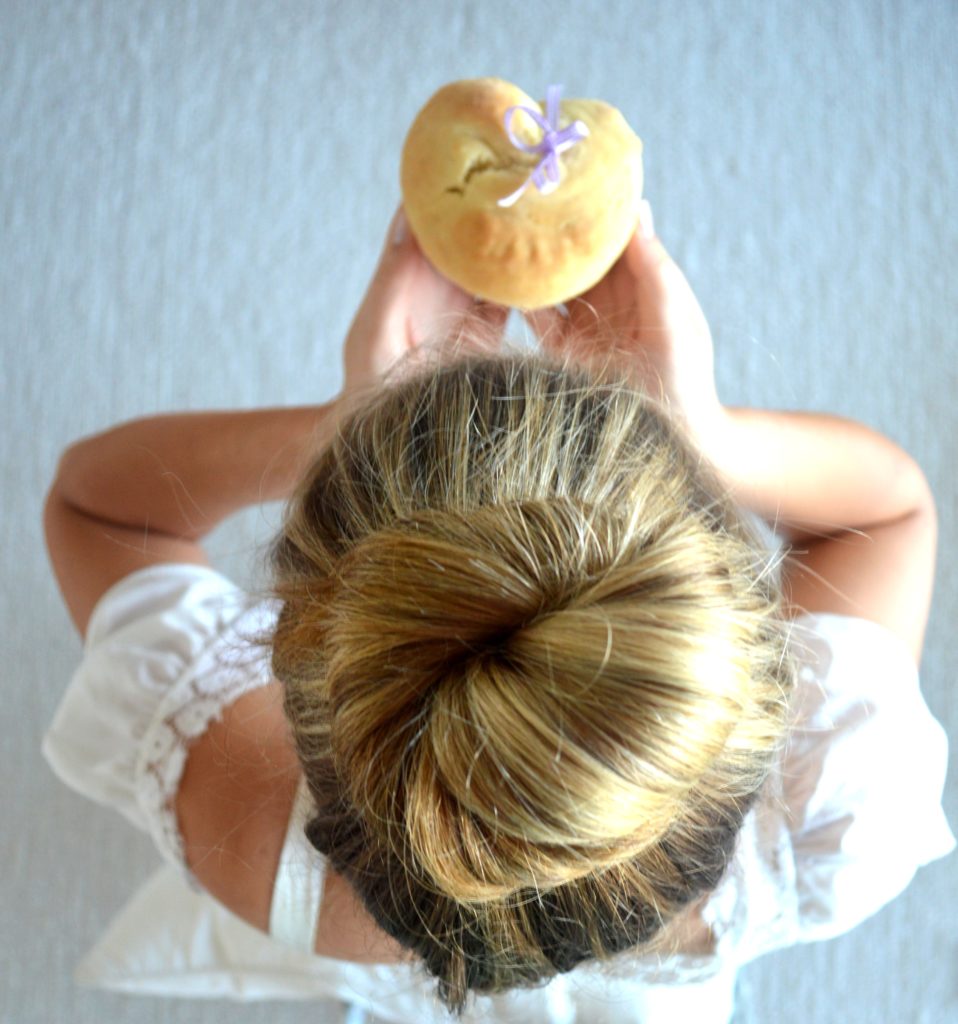 Yep, then you are a breakfast-in-bed-person (just like me)!
There is no better way to start your sunday mornings like this. Hot coffee or tea, a fresh orange juice and your favorite breakfast like cornflakes, toast, crossaints, eggs, bacon (!), pancakes, scones, muffins, waffles, etc… Today I will present you some sweet buns, which are perfect to be eaten in bed, because they are crumble-free and amazing together with your favorite marmelade (on the pictures you can see my favorite homemade Amaretto mango marmelade!). I added a few cranberries to intensify the fruity taste. Sounds like the perfect start, right?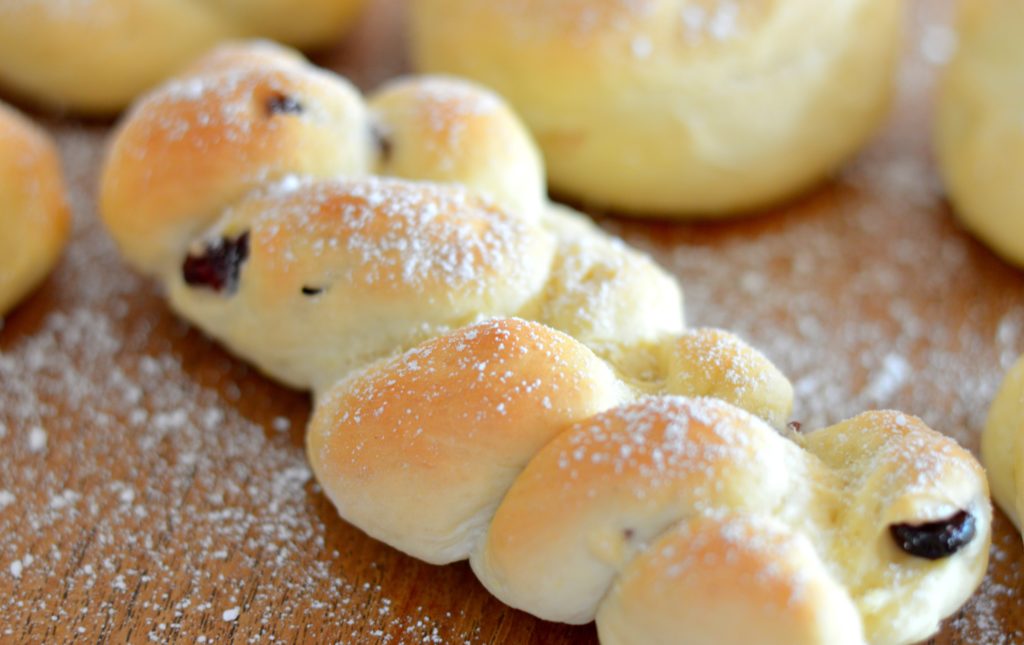 So, keep in mind to have breakfast in bed with your favorite person next weekend!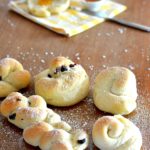 Sweet buns
Ingredients
650

g

flour

40

g

sugar

pinch of

salt

21

g

fresh active yeast

125

g

potato mash (about 3 small potatoes)

60

g

butter

1

egg

125

ml

milk

125

ml

buttermilk

50

g

or more dried cranberries
Instructions
For the potato mash just cook 125 g potatoes and mash them with a fork. While still warm mix in the butter.

In another bowl mix the egg, milk and buttermilk (ingredients should be room temperatured). Crumble the yeast and add it to the mix. Now take the potato mash and mix in the bowl as well.

In another bowl mix flour, sugar, salt, cranberries and add this mix to the liquid ingredients. Knead for about 5-10 minutes until a very smooth and not sticky dough comes out. Let it rest for at least 1 hour.

Preheat oven to 190°C. Take the dough, knead it again and form any shapes you like. Place on a baking paper and let the yeast react again for 20 minutes. Then bake buns for 20-25 minutes (depends on size of your buns! But be careful and don't bake them for too long, then your buns will be dry and crumbly). Let them cool on a wire rack and enjoy them still warm.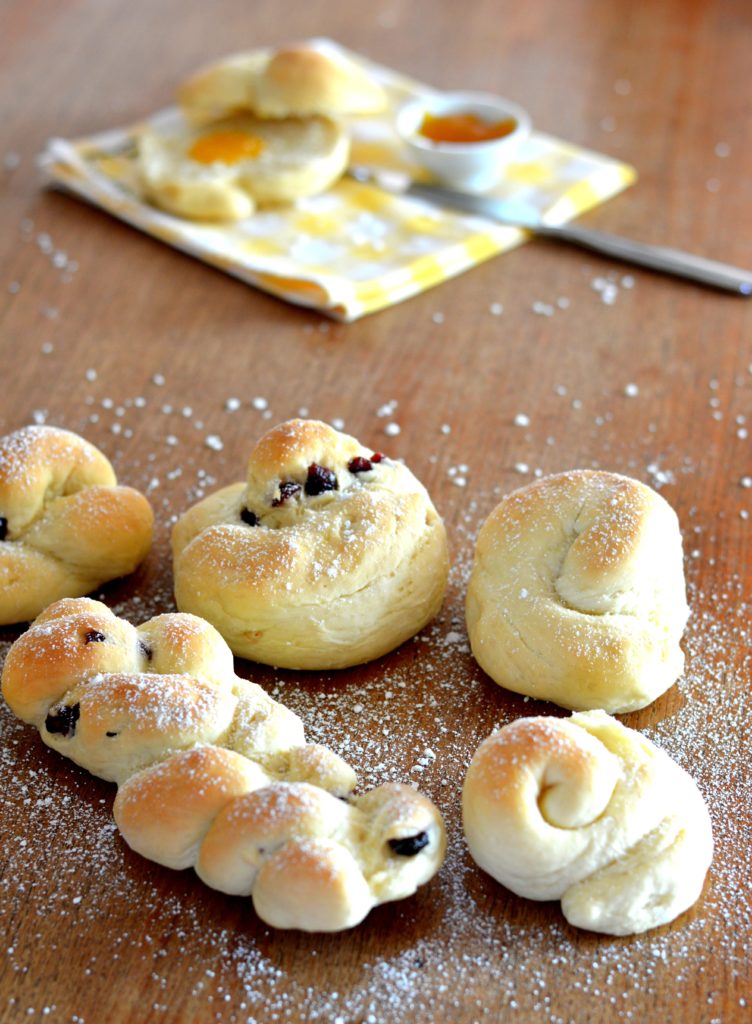 Have fun baking!
xxx
Caprice