Right on time for the first Advent Sunday! As you can see I am already completely in christimas mood. For me Advents season is the best time of the year, not only because of christmas! There are so many good parts just existing in the pre-christmas time, like the christmas markets, the presents shopping and of course the christmas baking! Today I am sharing with you my recipe for Baumkuchen!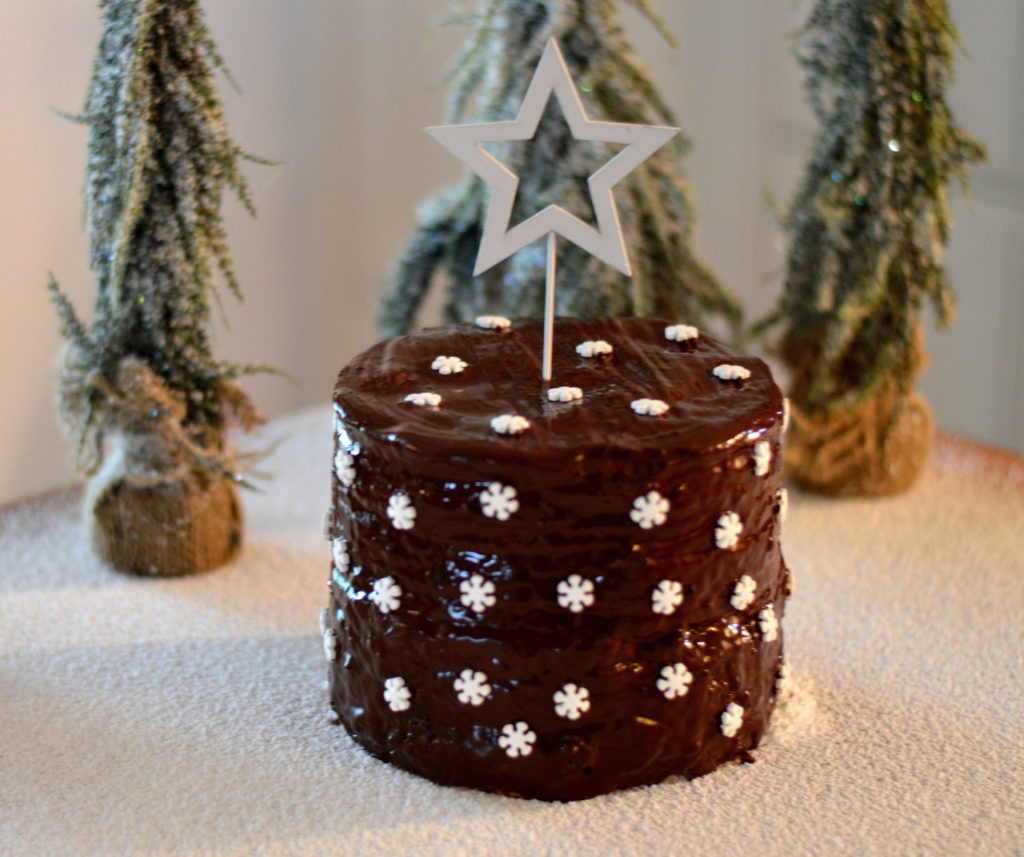 Seen from a culinary perspective the time before christmas is a paradise. There are so many different things to eat and drink! On one hand you can choose between mulled wine (Glühwein), hot chocolate or spiced café latte and on the other hand you can have food like gingerbread, christmas cookies, stollen or almond biscuits (Spekulatius).
Today I would like to show you one of our favourite family recipes for 'Baumkuchen'. For our family this cake is traditional for christmas time, of course with a big shot of rum in it! Its hard to translate in english because I only found translations which do not really describe the cake in the right way (like pyramide or layered cake).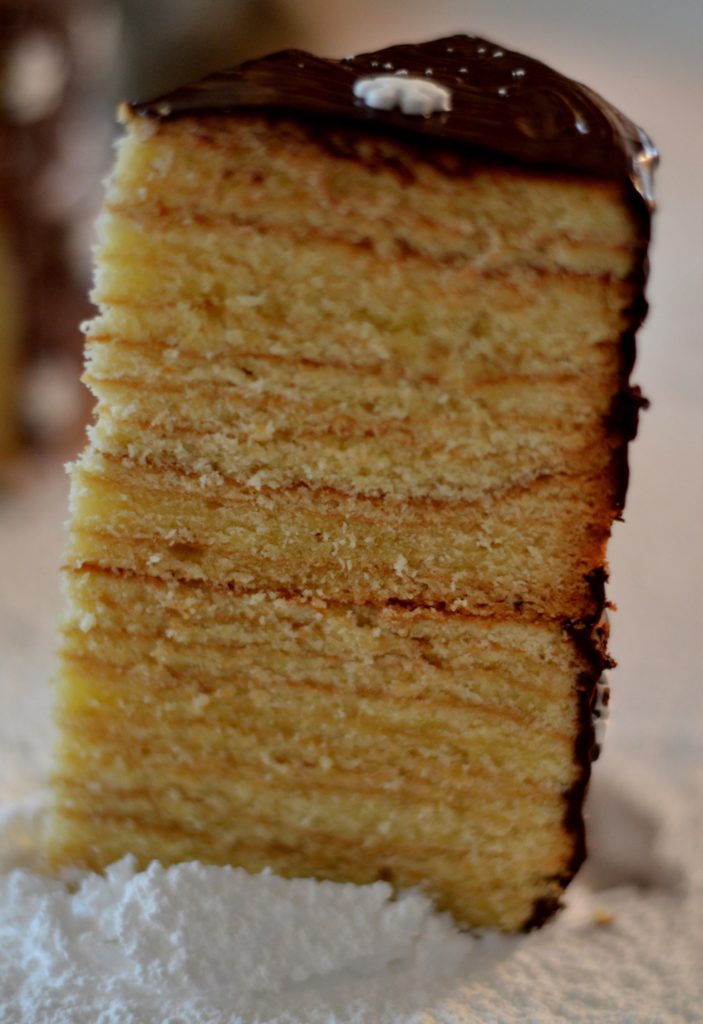 The one-to-one translation of 'Baumkuchen' in english would be 'tree cake'. Because just like a tree has annual tree rings this cake has different layers. These layers are the special thing of the cake. You create them by adding the layers while the cake is baking in the oven, one after another layer (mine has 25 layers). I know its a little laborious, but the rich rum taste is absolutely worth the time and effort!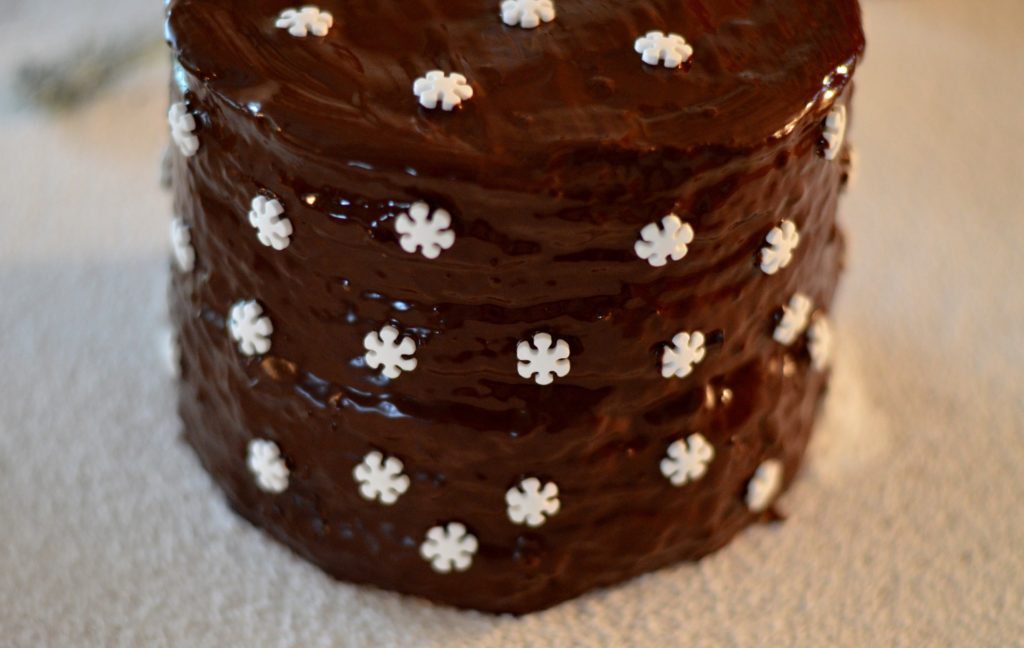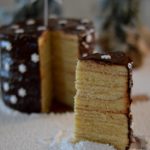 BAUMKUCHEN
Prep Time
1
hour
10
minutes
Ingredients
250

g

ground almonds

250

g

flour

150

g

starch flour

500

g

butter

500

g

sugar

10

eggs

5-8

tbsp

rum

for decoration:

300

g

dark chocolate

10

g

coconut oil

sprinkles for decoration
Instructions
In a bowl whisk together flour, grounded almonds, starch flour.

Divide eggs and beat the egg whites until stiff. In another bowl mix butter and sugar until well combined and creamy. Add the egg yorks one after another. Now sift the flour all over the mix and mix until there are are no more flour clusters, now add the rum. At last slowly add the egg whites.

Preheat oven to top heat (very important that the heat comes only from above!) on 200-250°C. Oil a baking pan. Take 2 tablespoons of the dough and pour into the pan. Now bake for 2-4 minutes (until it slightly turns golden brown). Remove form oven and add the next layer, again by pouring 2 tablespoons on top of the already baked layer. Continue with this process with the rest of the dough. I got 25 layers.

When you are all done with the batter remove from oven and let it cool. Remove from baking pan. Melt chocolate and coconut oil over a waterbath and decorate cake as you like with more chocolate or sprinkles.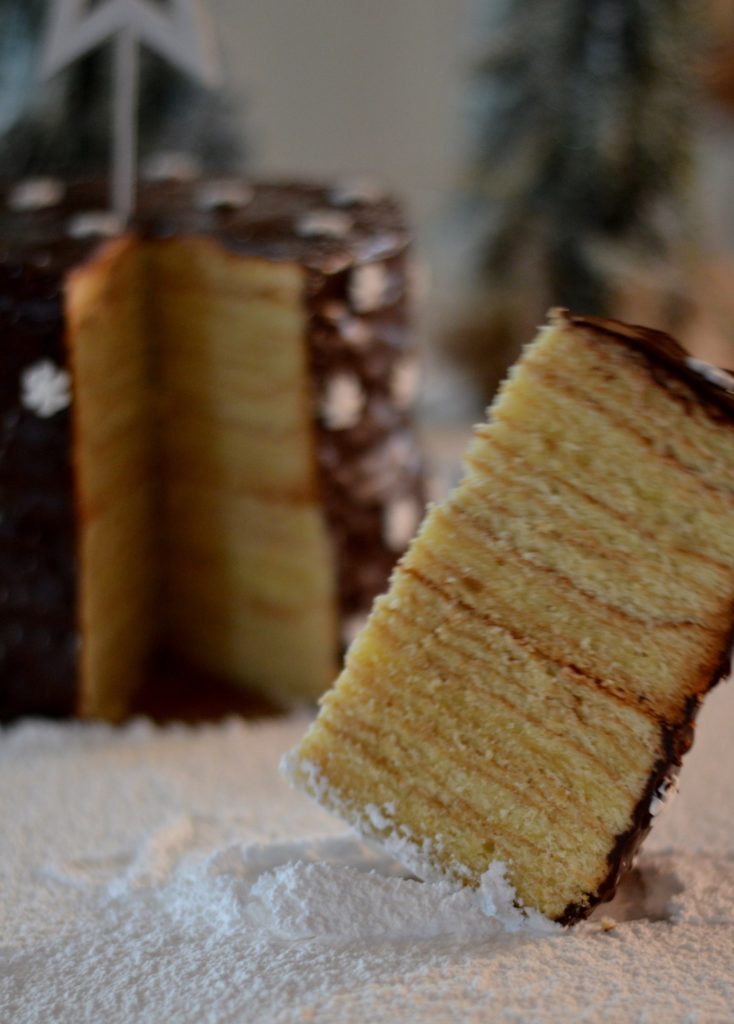 Have fun baking!
Lots of Love
Caprice