Stroop-whaaat? Waffles?
You never heard of Stroopwafels? As funny as the name sounds these sweeties (yes, "sweeties" is by far the most suitable expression because actually there are superduper sweet!) were first made in the Netherlands during the 19th century in a city named Gouda. When you are in the Netherland there is no way to miss this special waffles.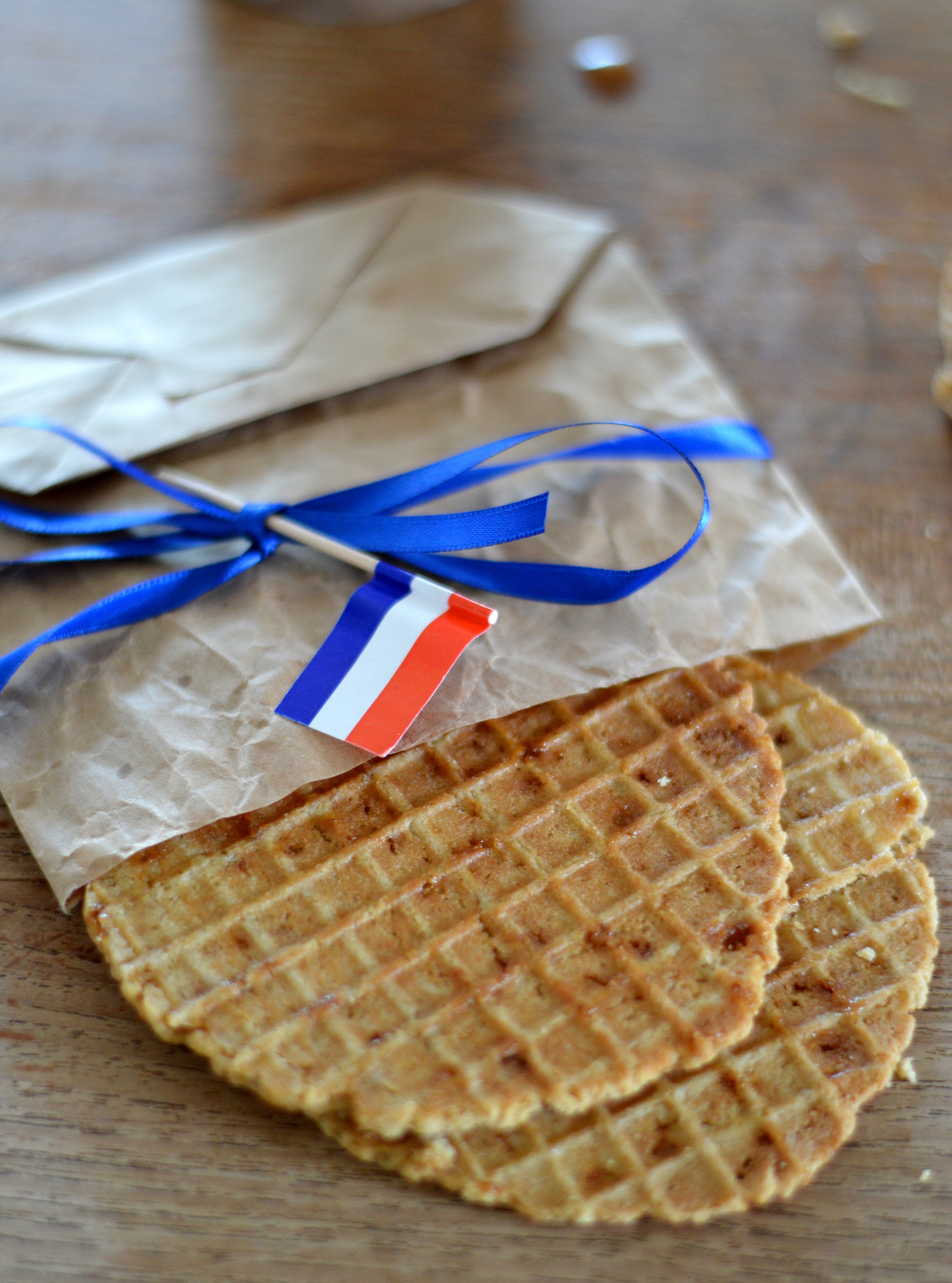 For those who never heard of it before, basically Stroopwafels are waffles made from two thin layers of dough with a caramel syrup filling in the middle. In the Netherlands it's typical to place the waffle over a hot drink to warm it and soften the syrup before eating it. But of course there are as well an excellent addition to any other drink.
But don't worry if you never been to the Netherlands before, this recipe will bring you directly to our dutch friends, at least in a culinary sense!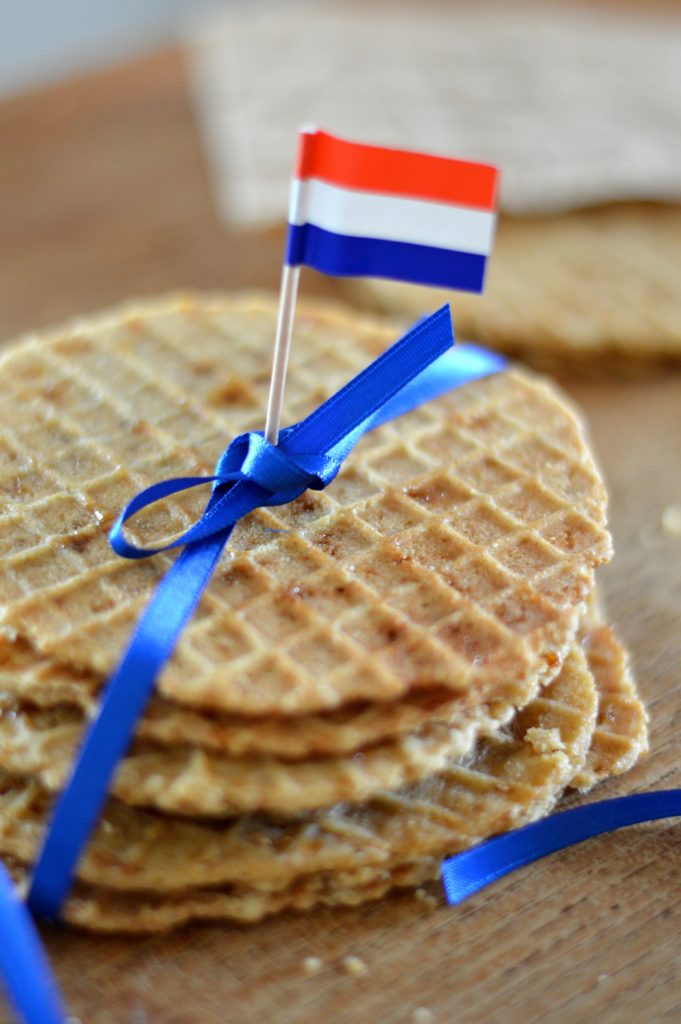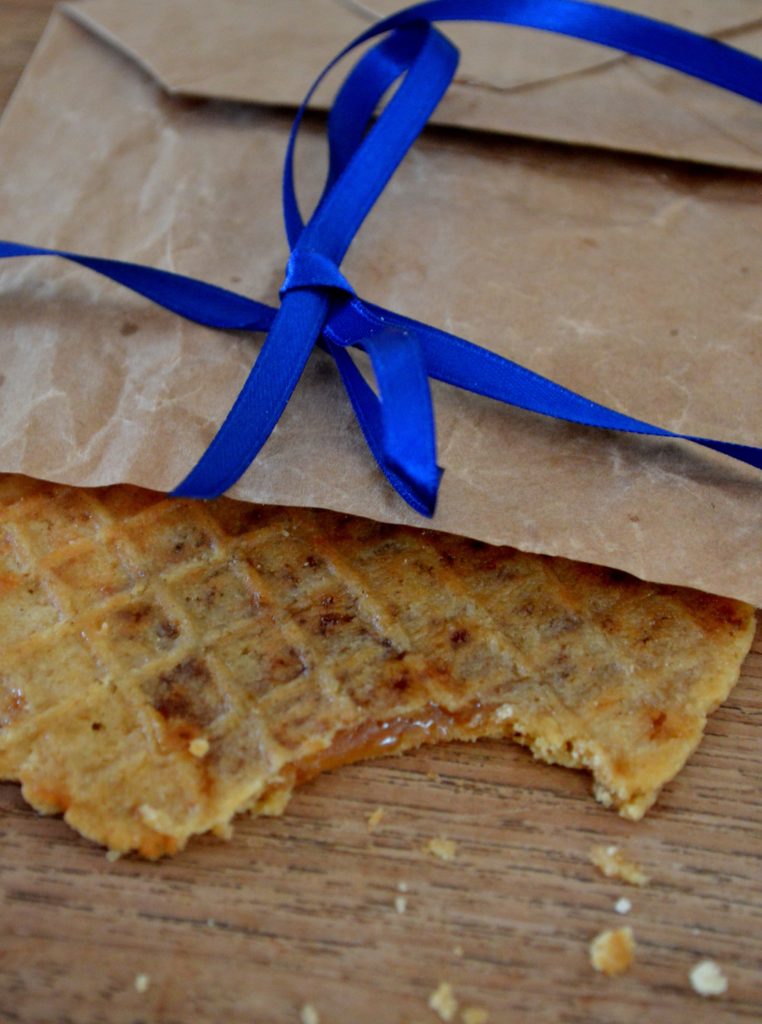 As you can see the waffles are highly thin and when I first read recipes I was very surprised about the fact that the waffles are sliced by a knife and then filled with the caramel. I have to admit that this step is very hard and you have to work very fast because after you remove the waffles from the iron they are immediately starting to become hard.
Therefore if the slicing doesn't work for you, your can as well press together two whole waffles with caramel filling in between; it's way more easy and you don't burn your fingers! In addition you can try new combinations and fillings such as nutella, honey, marmelade, heavy cream.. Even ice cream (I really like that combination and it reminds me of the ice cream sandwiches I made in the past.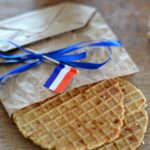 STROOPWAFELS
Ingredients
for the waffles:
200

g

flour

50

g

brown sugar

50

g

whole cane sugar

100

g

butter

1

egg

1

tbsp.

cold water

pinch

of salt

optional: cinnamon
for the caramel filling:
50

g

butter

50

g

brown sugar

150

g

sugar beet syrup
Instructions
Preheat waffle iron. You don't need to brush the iron with oil or butter because the dough contains to much butter, that the waffles won't stick.

For the waffles: Mix all ingredients together (flour, both sugars, butter, the egg, salt and cinnamon) until a smooth kneadable dough comes out.

For the caramel filling: Melt sugar and syrup until sugar has completely solved. At last add the butter and stir until smooth dark brown caramel comes out.

Form small dough balls (about 30 - 35 grams). Pour dough balls into the center of the waffle iron. Bake until the waffle ist light brown. Remove from heat and immeadiately slice the waffel with a very sharp knife. Pour 1 tbsp. of the caramel filling on one side of the waffle and top with the other half. Place on a wire rack to cool completely. Continue like this with the other waffles.

If the slicing doesn't work you can as well press together two whole waffles with caramel filling in between.
Recipe Notes
You will need a flat waffle iron which is especially for ice cream cones.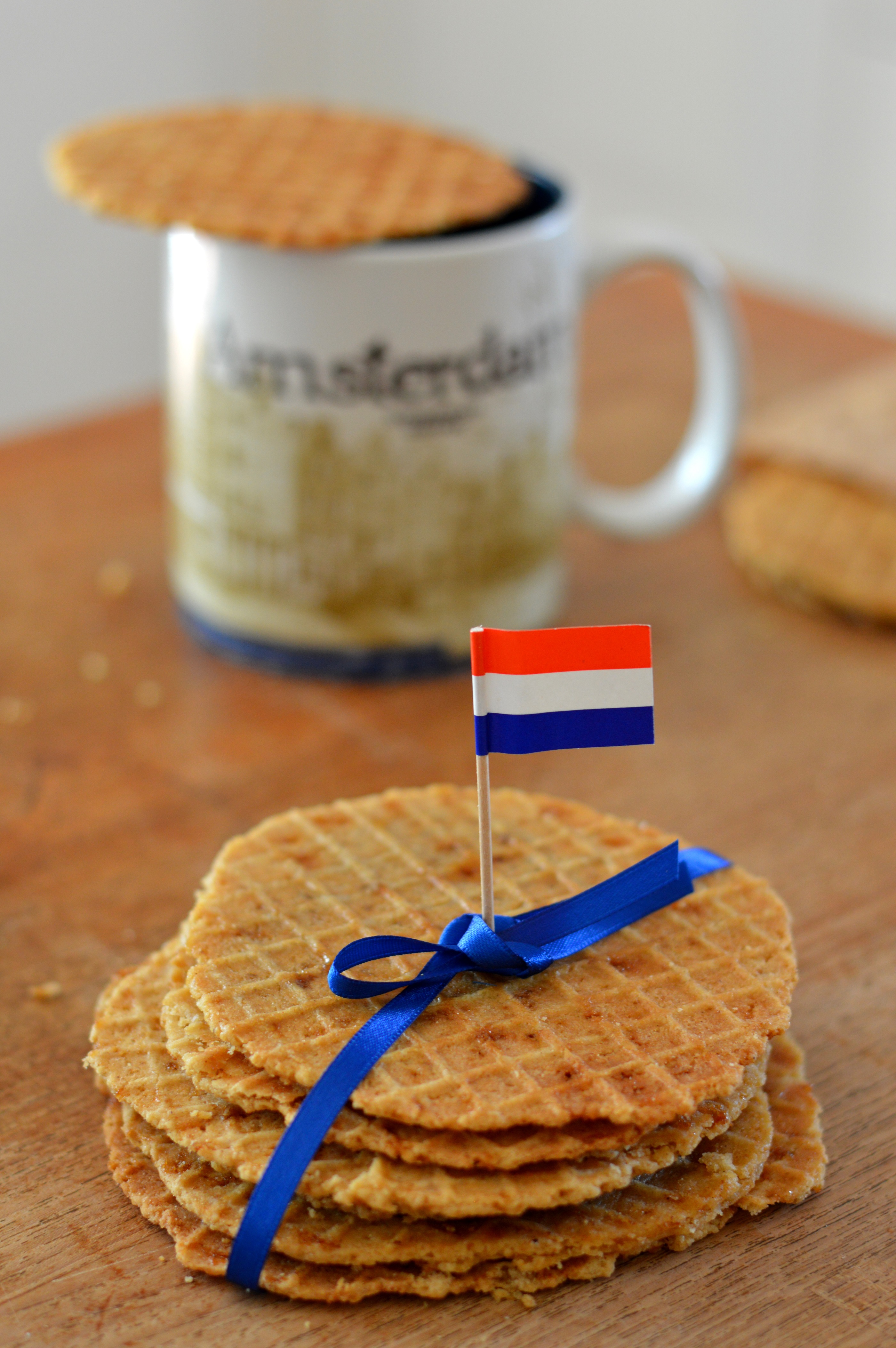 Have a wonderful sunday!
Lots of love,
Caprice