"…Been an angel all year; Santa baby,
So hurry down the chimney tonight…"
Do you remeber these lyrics somewhere? In there a girl sings about all the things she want for christmas including expensive luxuary presents… It's the famous song ' Santa Baby' from 1953 from Eartha Kitt. Although these things are not on my christmas list I really love the song and its traditional part of our christmas music. When I thought about something to write on my Honigkuchen Herz (translated: gingerbread heart) these song crossed my mind and I thought its a better choice than the typical "Merry x-mas" or "I love you" which you can find on all the christmas markets.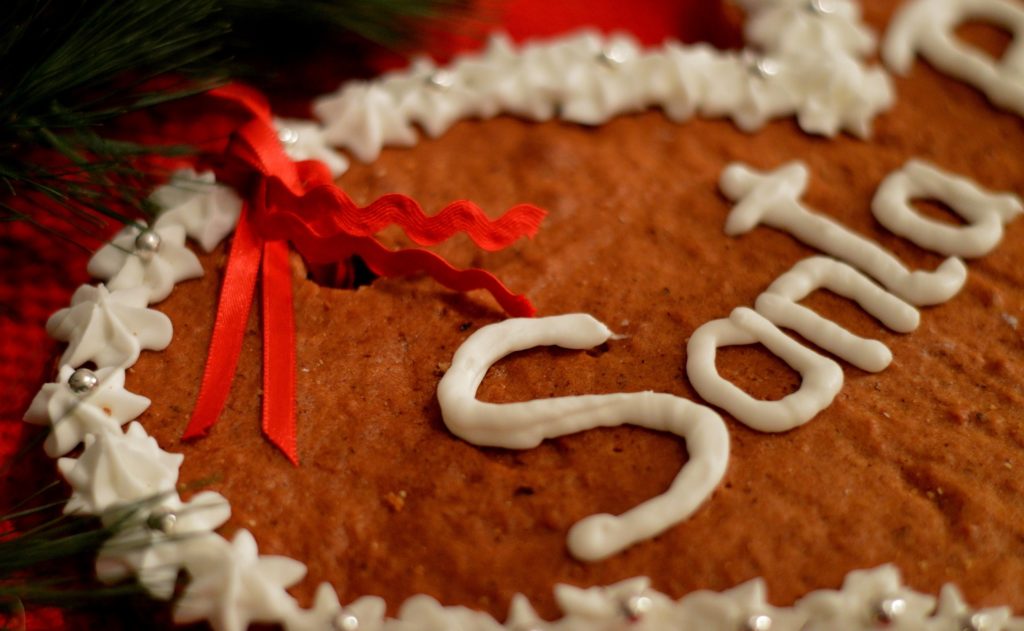 German christmas markets are really nice not only because of the food, also you can buy many memories there. One of these souveniers are the Gingerbread Hearts decorated with white royal icing. But I do not want to spend money on something you can easily make and bake by yourself. This recipe is a simple and basic one to bake gingerbread. The special thing when baking these ones your own: You can decorate them as you whish and of course you can choose your own slogan on the Gingerbread Cookie.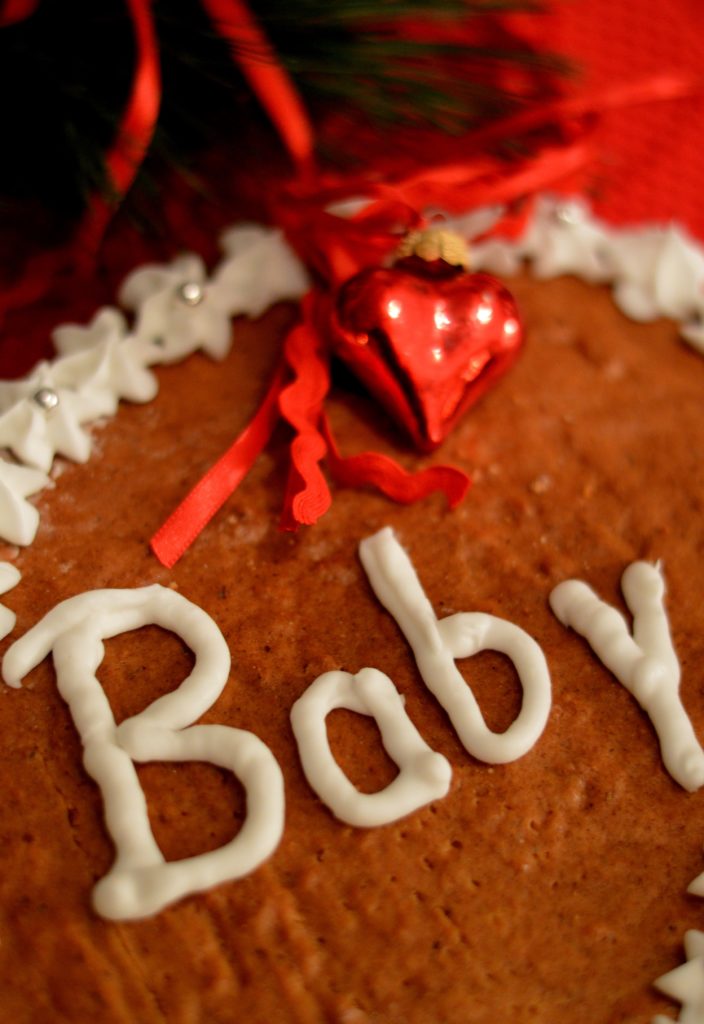 … And by the way these cookies are perfect little presents for friends, family or doing very well as personalized last minute christmas presents! More christmas ideas are Baumkuchen or german christmas cookies!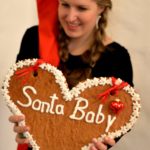 GIANT GINGERBREAD HEART COOKIE
Total Time
1
hour
30
minutes
Ingredients
500

g

honey

50

g

brown sugar

1

tbsp

vanilla sugar

100

g

butter

2

tbsp

milk

2

eggs

pinch of

salt

1

tbsp

cinnamon

1

tbsp

gingerbread spice

1

tbsp

instant coffee

2

drops bitter almond extract

1

package baking powder

500

g

flour

100

g

ground hazelnut
for the icing:
1

egg white

280

g

confectioner's sugar

5

drops of lemon juice
Instructions
In a pot stir and melt together honey, vanilla sugar, brown sugar, butter and milk on medium heat. After let it cool completely.

In another bowl whisk together spices, salt, baking powder, flour and ground hazelnuts. Take the cooled honey mix and mix with the eggs. At last add the flour mixture to the fluid ingredients.

Preheat oven to 175-200°C and prepare a baking tray with baking paper. Next pour dough on the baking tray (about 1 cm thick). Bake for about 25-30 minutes. Remove from oven and immediately cut out your heart (of course you can cut out one big heart like I did or you can cut out more smaller hearts!).

for the icing: Beat egg white with drops of lemon juice until stiff while adding the confectioner's sugar. Let it rest for 30 minutes until pouring into an icing bag. Now decorate the gingerbread heart as you wish.

Store at a cool place, beste before 3 weeks.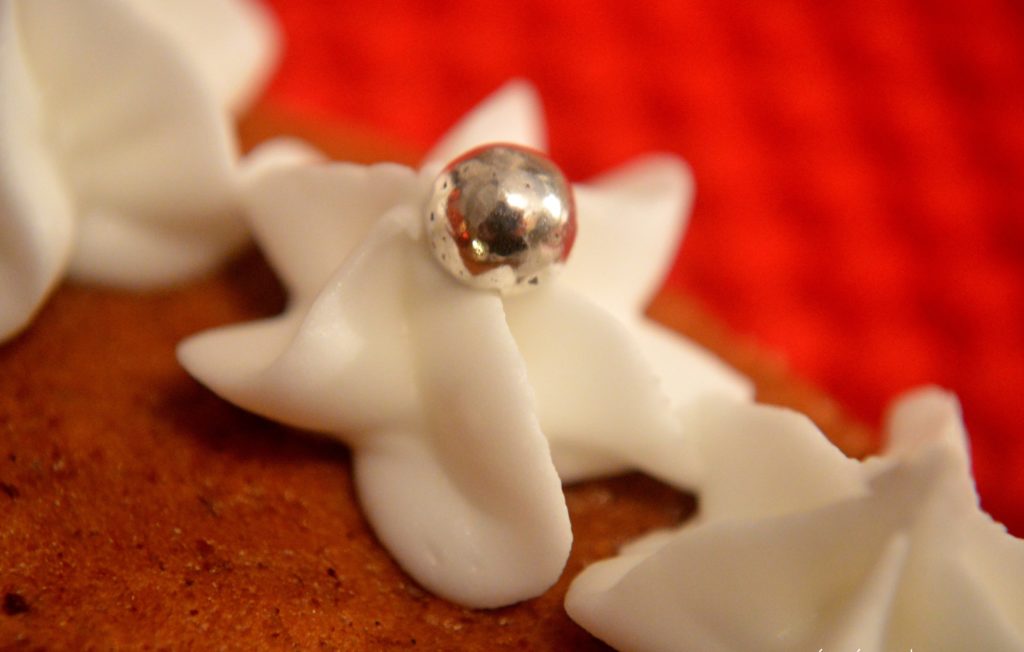 I gonna take the chance to make a small announcement: In January something big is gonna happen on my blog, so stay tuned!
Have a merry merry christmas!
xxx
Caprice