Finally it's time again: This week the christmas markets in Germany have started! This is one of the best things about celebrating christmas in Germany. Christmas markets are held during the festive season (Adventszeit). The markets are offering specific goods such as arts and crafts for christmas decoration and food. It's not only a nice place to buy last minute christmas gifts, but also the paradise for amazing food such as Schmalzkuchen!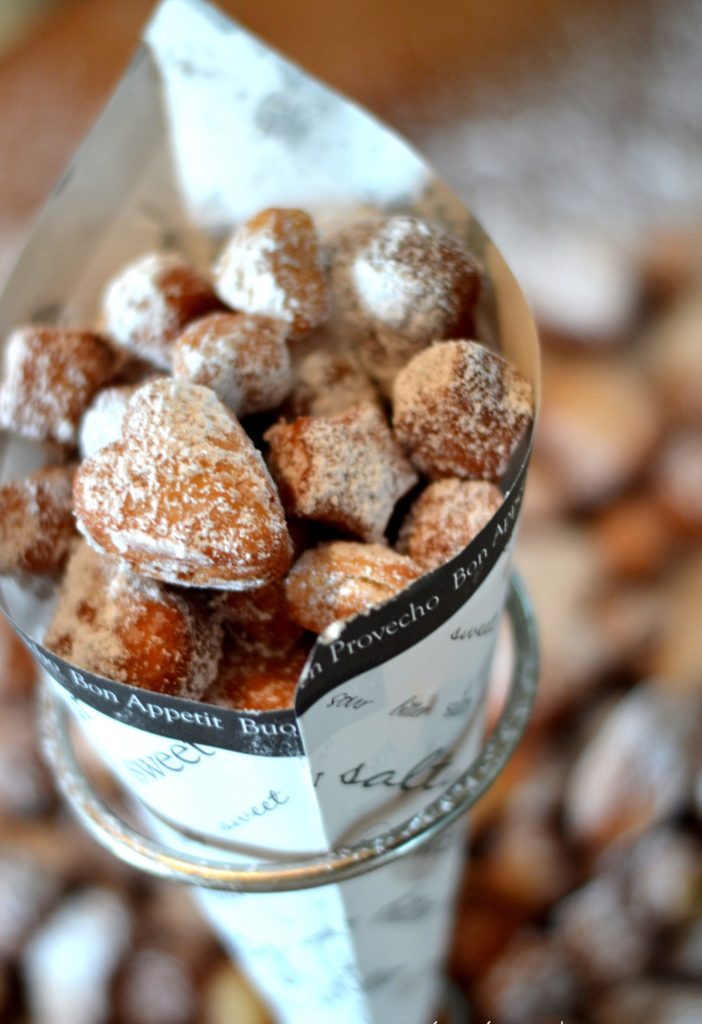 On one hand you can enjoy things like sausages (Bratwurst), Schupfnudeln (a type of thick noodles made of potatoes, flour and eggs) or fried Camembert (fried cheese). Then you have many drinks such as mulled wine, apple punch and Feuerzangenbowle (mulled wine with a rum-soaked sugarloaf lit above it).
And on the other hand you can eat so many sweet things such as Poffertjes (kind of mini pancakes!), candy apples, roasted almonds, fried baked goods and of course Schmalzkuchen (comparable to mini donuts!).
Depending on the local tradition of such markets, christmas markets have different names all over germany. In some locations they are called Christkindlesmarkt and in Dresden the market is named Striezelmarkt. Sometimes the markets are also offering different food depending on the location.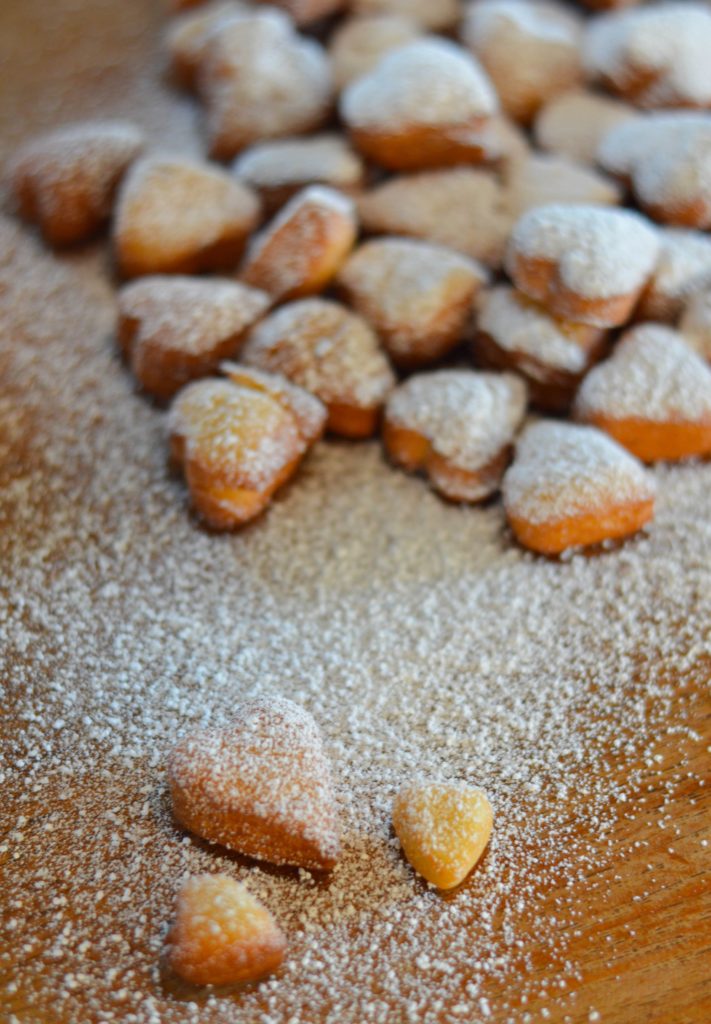 Nowadays the german christmas markets are known worldwide and are available in many other countries.
This year it's the first time I am visiting the christmas market in Hamburg and I am really excited because I heard many great things about the different markets in the city. Therefore I would like to show you a recipe for a treat which has its roots originally in Hamburg: Schmalzkuchen.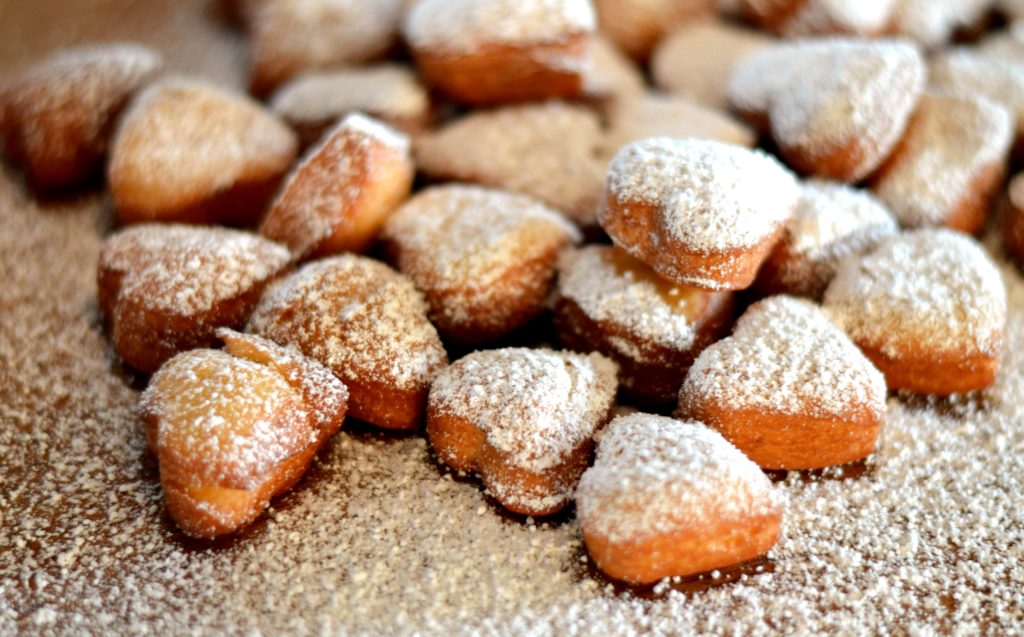 Hamburger Schmalzkuchen
ingredients:
500 g flour
30 g fresh active yeast
250 ml milk
100 g sugar
100 g butter (room temperature)
2 eggs
pinch of salt
oil for frying
200 g confectioner's sugar
optional: cinnamon
Directions:
Prepare the dough: In a bowl mix together flour and salt. Press a little whole in the middle.
Warm up the milk in a saucepan (but not too hot!)
In another bowl crumble the active yeast and mix with one tbsp. sugar and 6 tbsp of the warm milk. Mix until yeast solved completely. Then pour it in the hole of the flour. Add the rest of the milk, the eggs and the butter and knead until a dough comes out.
Let the dough stand for 1 hour. Then roll out the dough. Cut into lines (lenghtwise) and cut into smaller pieces (you can decide the size of your Schmalzkuchen).
Heat up the oil for frying. You can test if the oil is ready by putting a wooden toothpick into the oil, when it is bubbling its ready.
Pour dough pieces into the oil (not more then 10 pieces at one time). Mine took about 25-35 seconds and then I had to turn them around.
Then remove from oil and put on a kitchen paper to remove spare oil. Then sprinkle with lots of confectioner's sugar!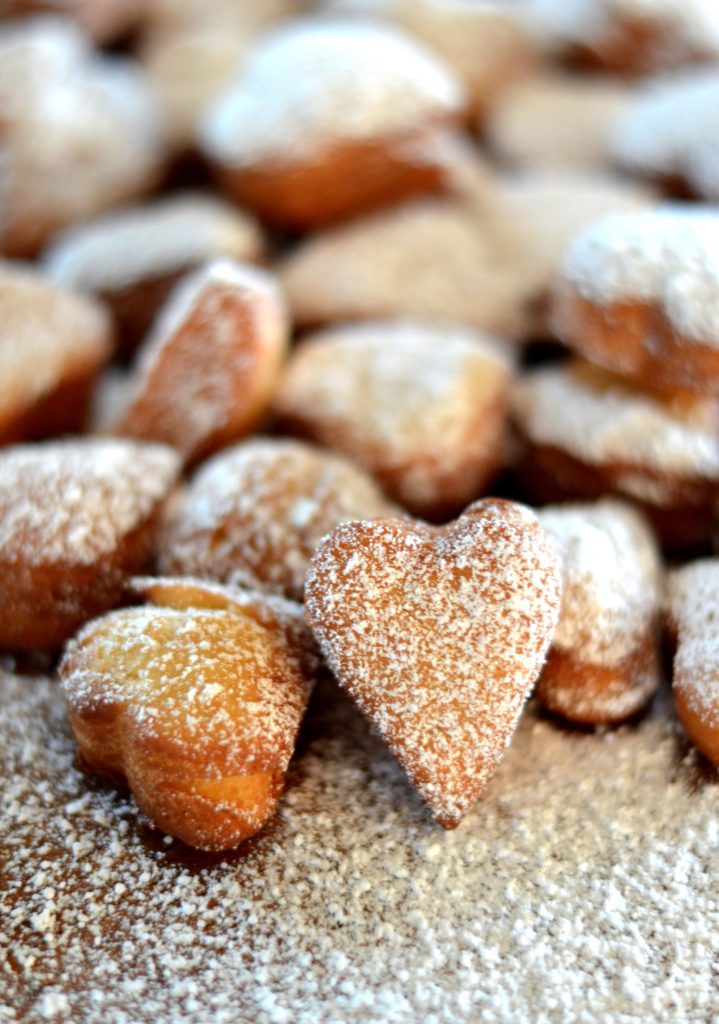 Happy first advent everyone!
xxx
Caprice