Bonjour mes amis! Hello my macarons lovers out there!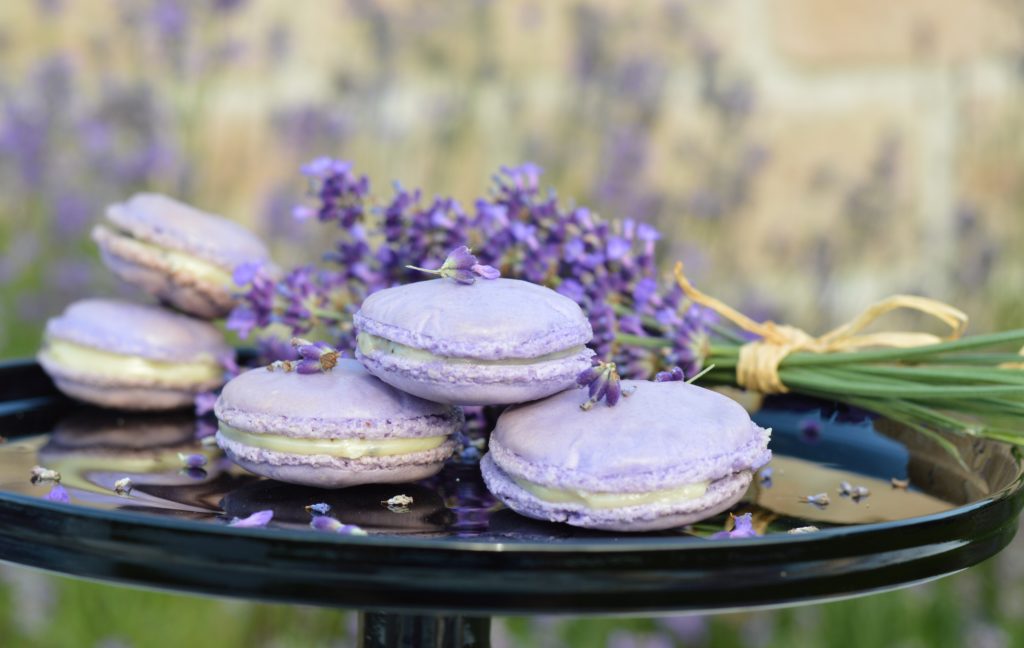 Finally my first french recipe is here! Due to the fact that I decided for a French inspired name for the blog, it was just a matter of time when I will publish the first recipe from France. It's hard to decide for one because there are so many pastries which are SO good!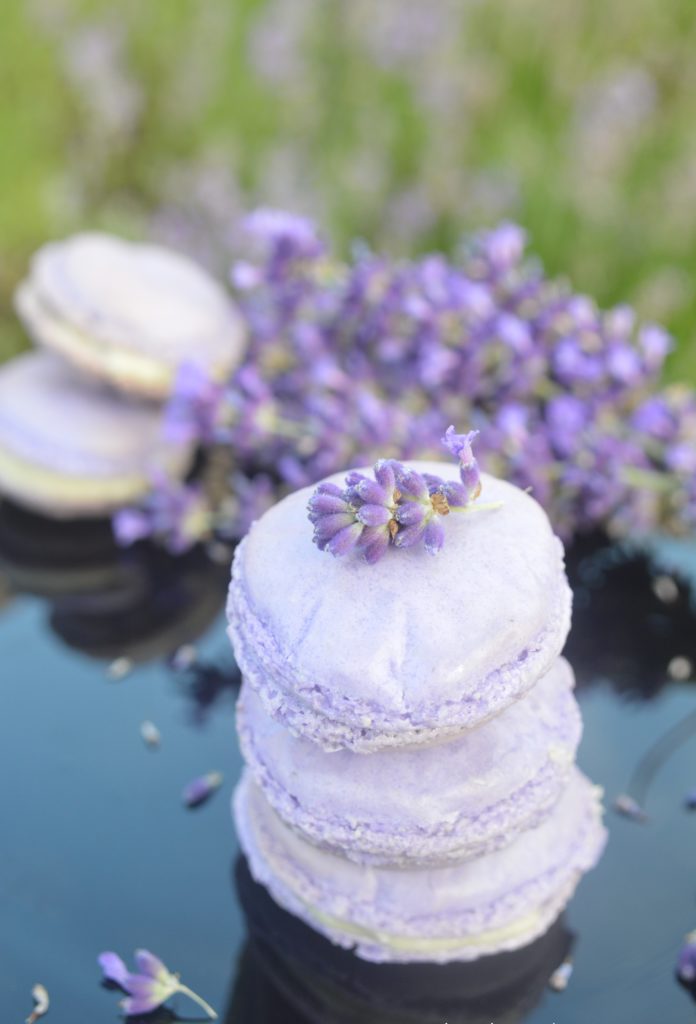 You can have a light and buttery croissant or a fluffy brioche for breakfast, some Macarons for in between, in the afternoon you can pair your coffee or tea with some petit four and if your aren't totally full already you can end the day with some orange Madeleines, Mille-feuille or charlotte aux fraises… Sounds like the perfect foody day, right?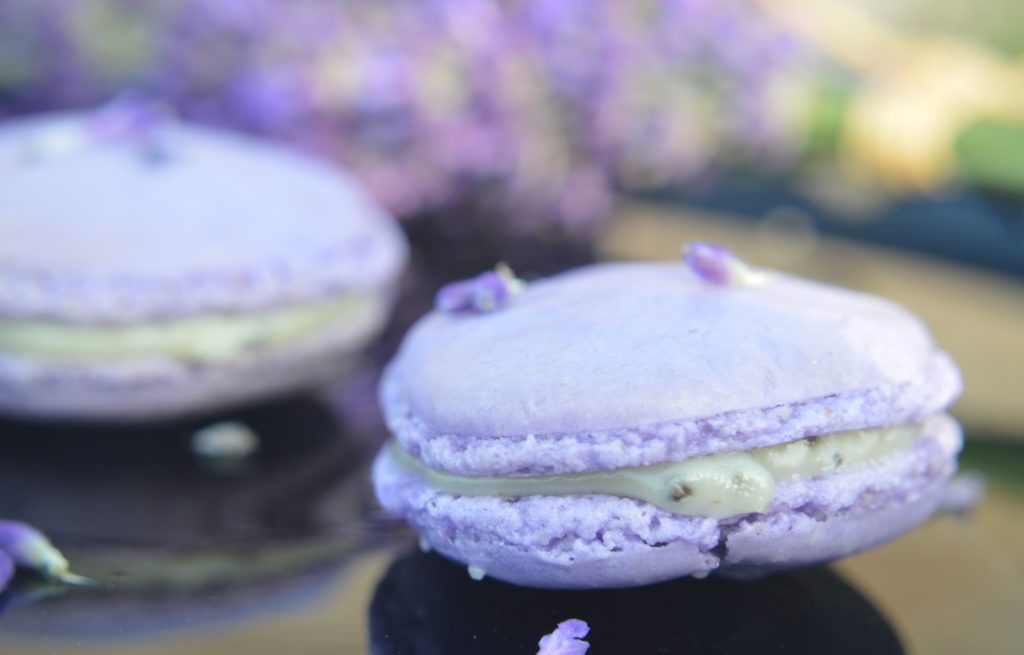 For this recipe I was inspired by the endless fields of lavender in South France! Therefore I decided to make these Macarons with a filling with lavender and white chocolate. While making these the whole kitchen was immersed in an intense lavender scent. I also used the opportunity to make lavender sugar and lavender syrup for upcoming recipes.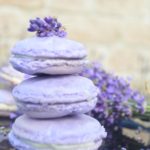 LAVENDER MACARONS
Ingredients
For the macarons:
75

g

confectioner's sugar

45

g

very finely ground almonds

1

egg white

15

g

fine white sugar

pinch of

salt

knife point of

food color of your choice
For the filling:
100

g

good quality white chocolate

25

g

heavy cream

1

tbsp

ground lavender seeds
Instructions
Sift two times the ground almonds and confectioner's sugar together.

Beat egg whites until stiff while adding the fine white sugar and salt.

Now carefully add the egg white to the dry ingredients and mix until smooth and the ingredients are moistened. Now add food color of your choice (I took Wilton).

Fill dough into a piping bag and pipe small circles. Let them set for 20-30 minutes. Then bake for 12-14 minutes. Then remove from oven.

For the filling: Melt chocolate and heavy cream on medium heat in a water bath. Add the lavender seeds. Let it cool to room temperature and then decorate macarons.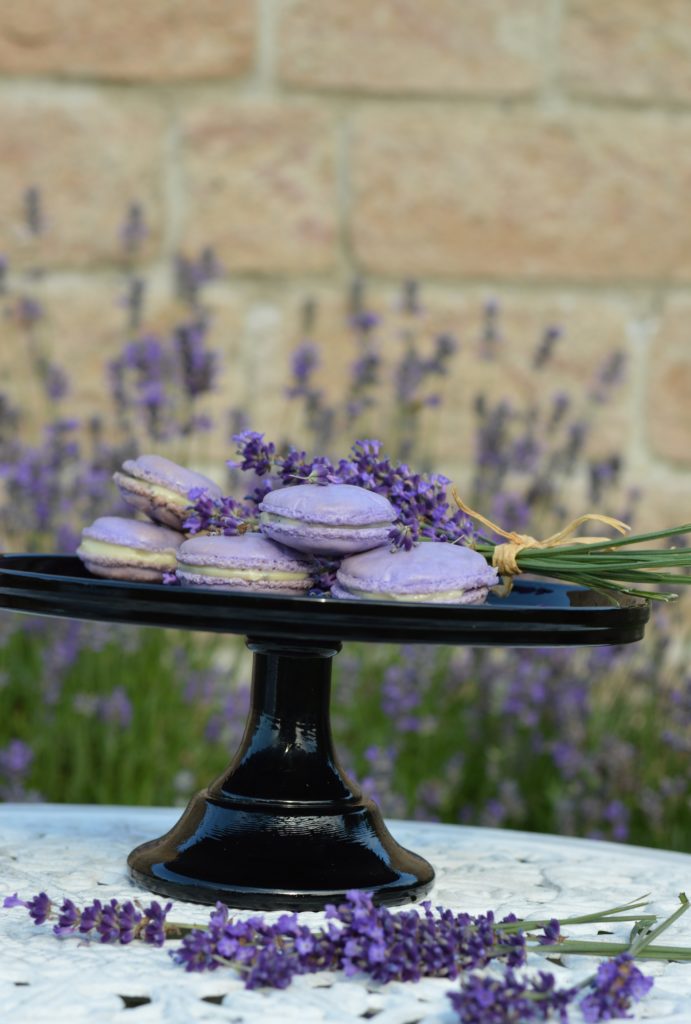 Have fun baking!
xxx
Caprice