When I am waking up and I can see the sun shining through my window and the sky is completely azure blue I just now this is gonna be a great day! Exactley this happened this morning when I got up and enjoyed my first coffee of the day on our sunny terrace. Perfect start for a lazy day (don't worry I am not that lazy, but I am working in the evenings right now until uni starts again in a few weeks) and perfect time for bounty style chocolates!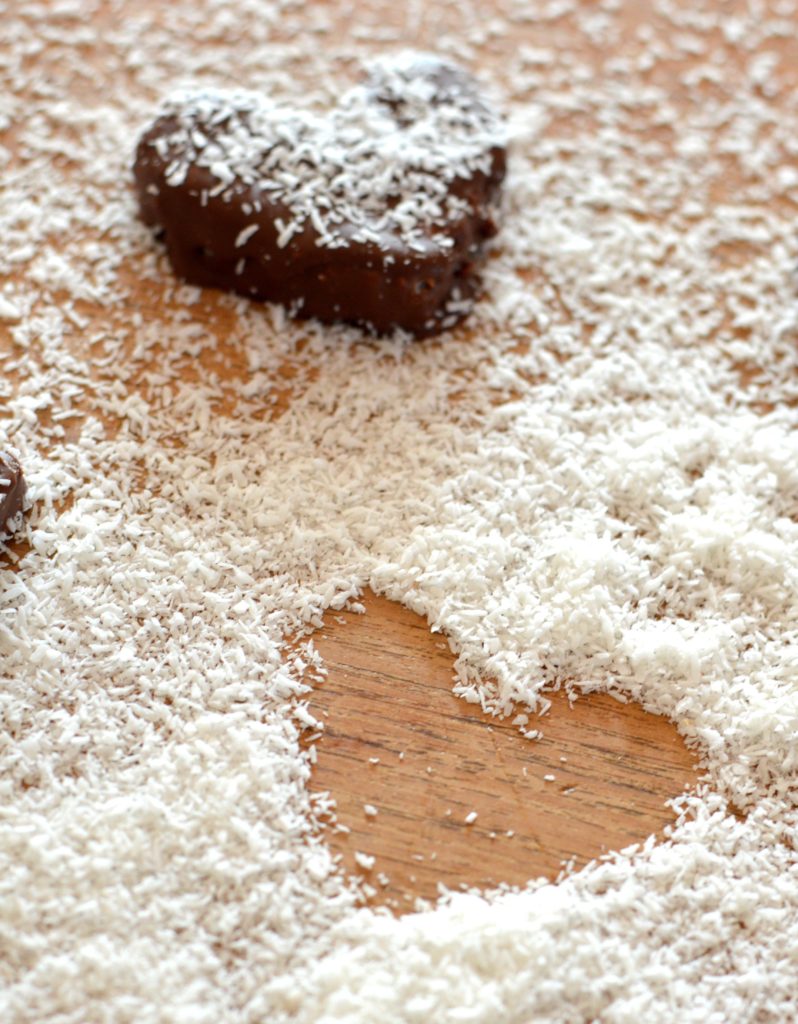 To enjoy the last sunny days I decided for an easy and summer-like recipe. Today's main ingredients are chocolate and coconut flakes. For me the perfect summer combination! They must be stored at a cold place (fridge) and are not only so delicious also refreshing. The most important thing: You don't even need an oven to create these delicacies!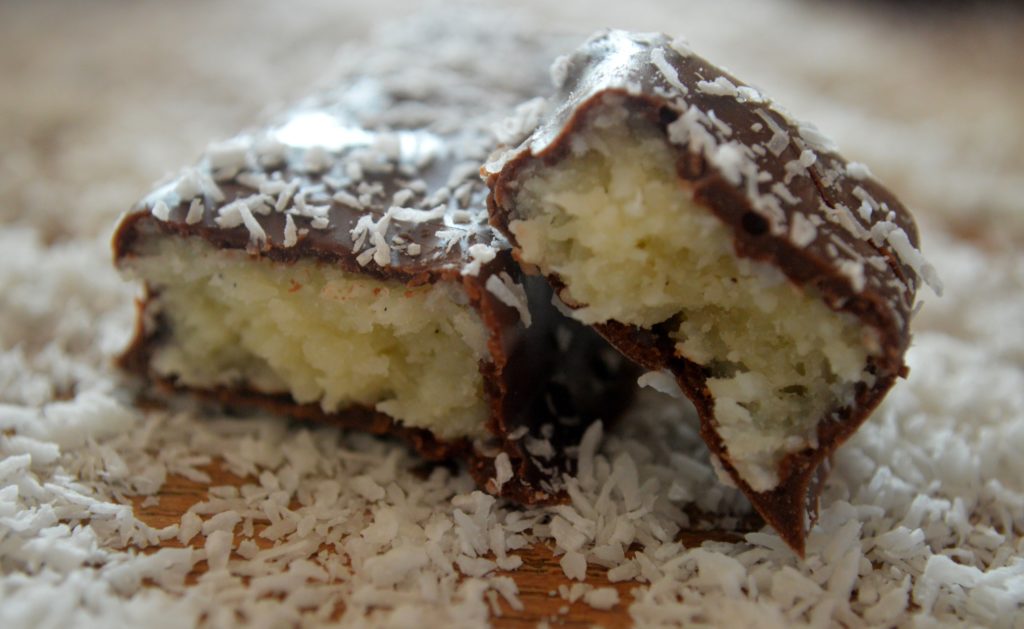 … Just like a kiss of coconut and chocolate. Lovely comparison for me because I love coconut (haha and kissing of course;)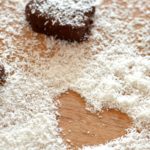 Bounty style chocolates
Ingredients
125

g

butter

200

g

heavy cream

100

g

sugar

1

tsbp. vanilla extract

pinch of

salt

280

g

coconut flakes and more for decorating

300

g

chocolate (milk, dark or white chocolate as you prefer)
Instructions
In a saucepan melt together butter and heavy cream. Add sugar and vanilla extractand let it boil while stiring until sugar is completely solved. While stiring add coconut flakes and remove from stove.

Take a baking pan and cover completely with plastic wrap. Pour in the coconut mix and press with a spoon until a smooth surface results. Put it into the freezer or about 2 to 3 hours.

Melt chocolate. Take it of the freezer and cut into any shapes you like (with a knife or cookie cutter). Cover and decorate with chocolate and sprinkle with coconutflakes.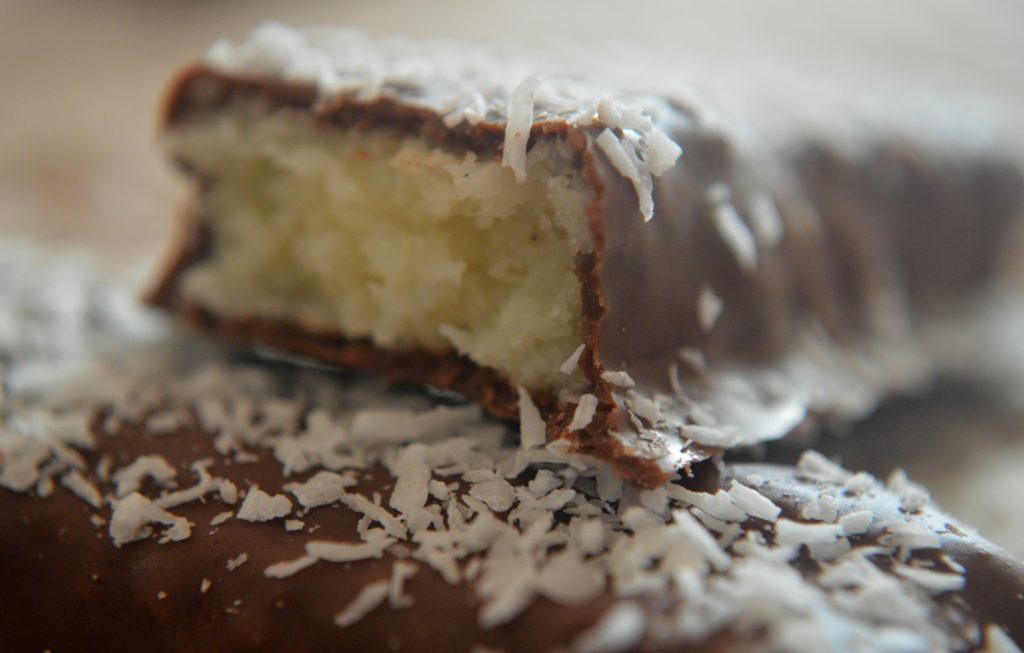 Have fun baking
Lots of Love,
Caprice