[the classic which is always in style] New York cheesecake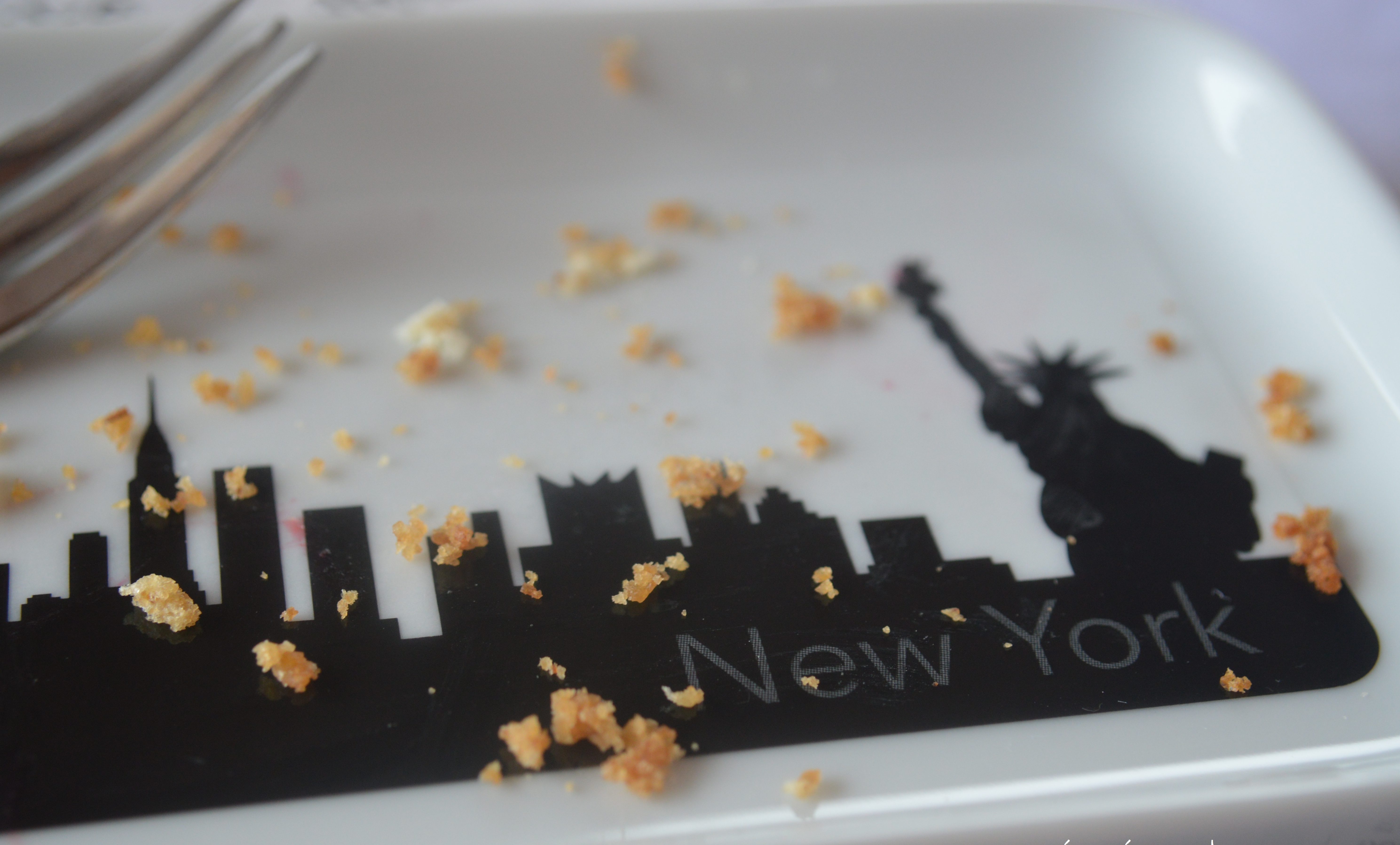 Today I try to answer one of the toughest questions ever. When it comes to my favorite cake I have very high standards (not only when I am talking about cakes…). Therefore it's not easy to decide for one cake or recipe. On one hand I am a big fan of apple cake (the German one with streusel) and all the other fruit based cakes and muffins. On the other hand I am also in love with cinnamon rolls, chocolate croissants and of course cheesecake.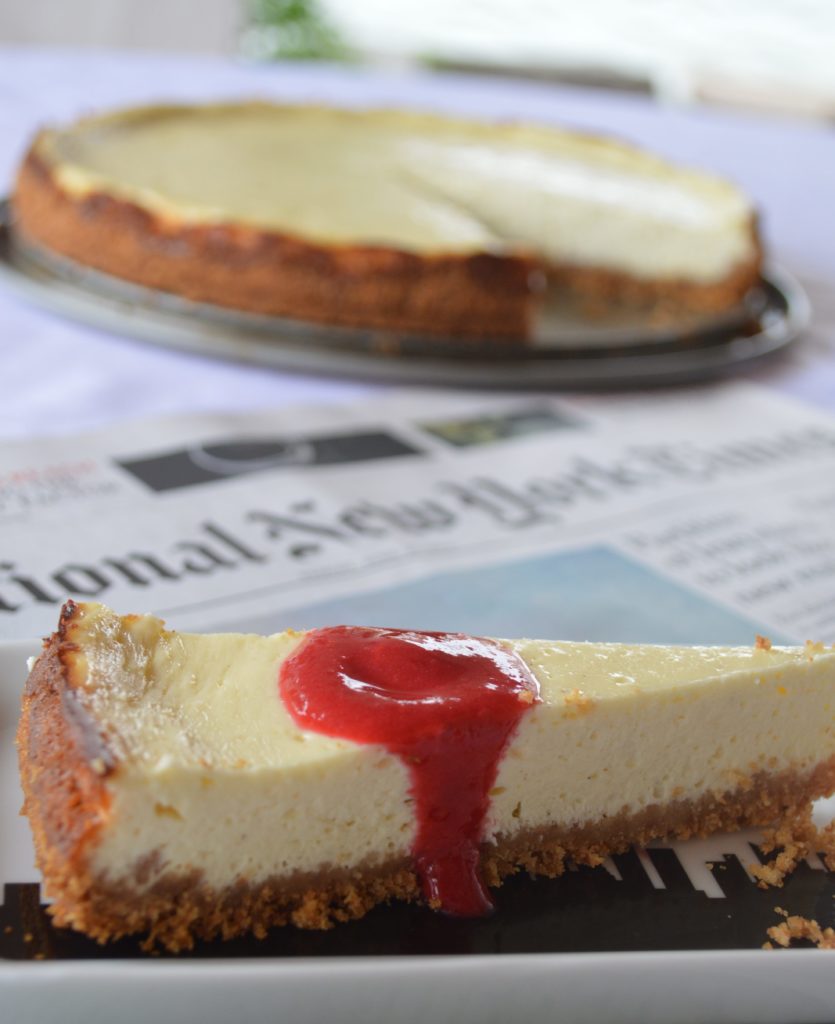 To shorten the whole answer I decided to show you my favorite cheesecake recipe which reminds me of my great times when I was working at a big retail chain coffee shop (the one where they offer the best coffee in the world!).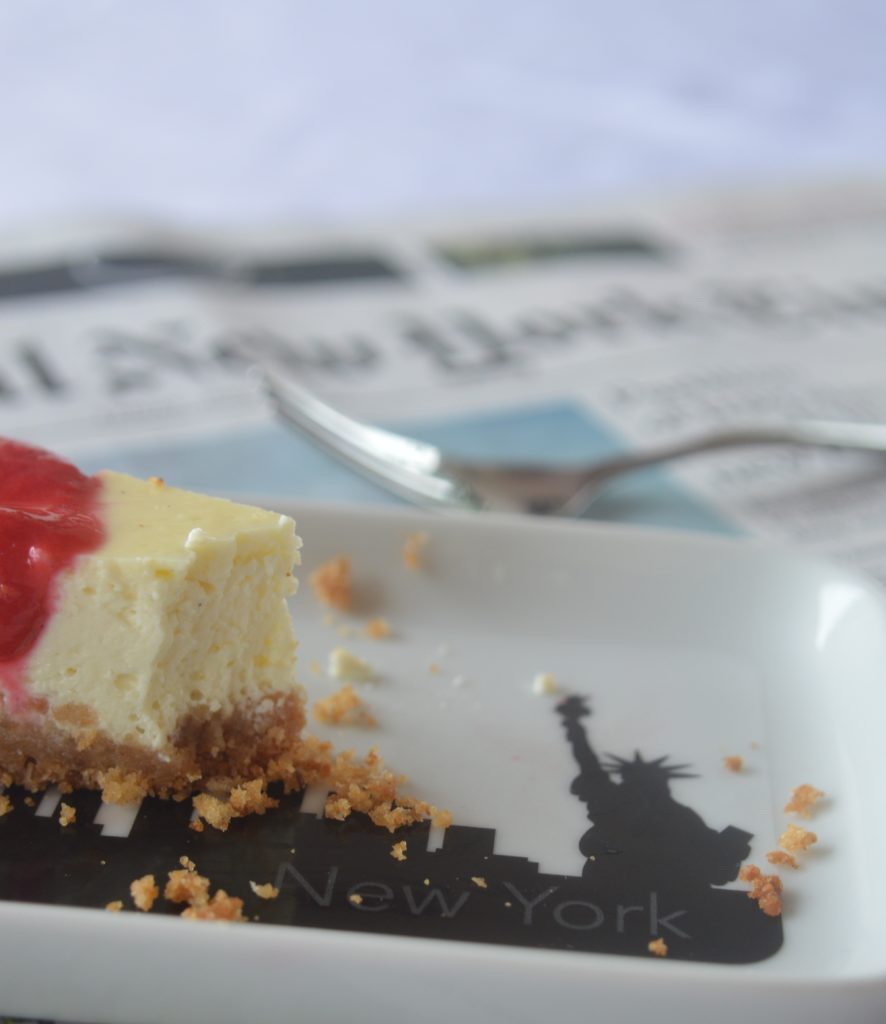 Okay, so what are the important elements of the perfect cheesecake? First of course a crunchy crust made of cookie crumbs (I took whole-grain cookies), second a very creamy and rich cream cheese filling which melts on your tongue and the last element for me, a slightly sweet-sour raspberry sauce. All together it's kind of an explosion of flavors in your mouth!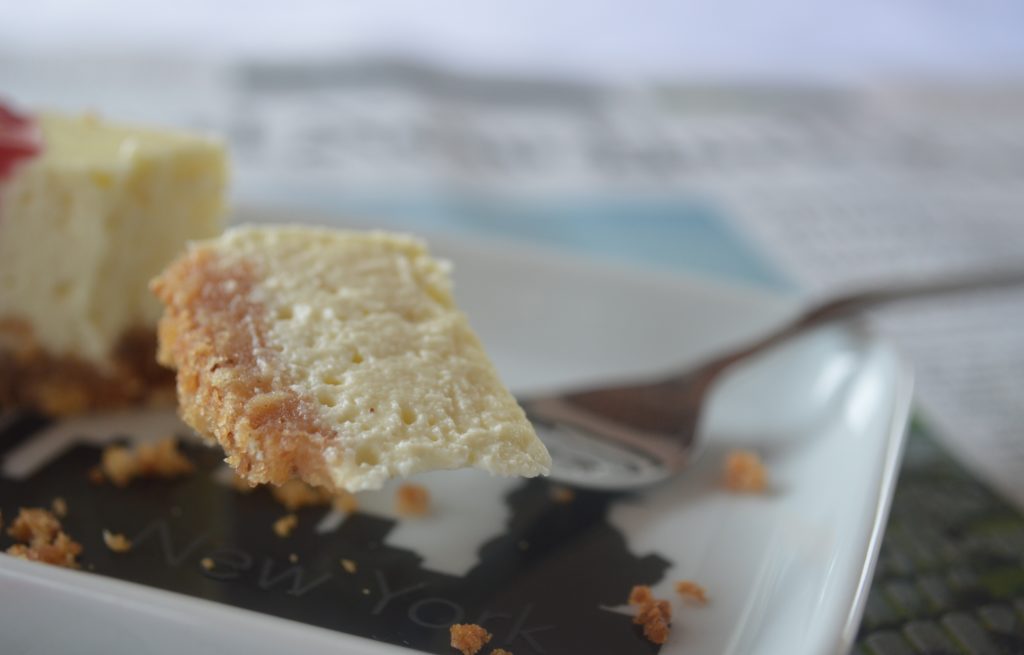 Funny is that the original cheesecake is actually really old and wasn't created in New York. First variations were created in Greece during the Olympic Games and contained flour, wheat, honey and cheese. When the Romans conquered Greece, they modified it by adding crushed cheese and eggs and served it warm. Finally they brought the recipe to the Europeans and later to the United States. In 1872, a New York dairy farmer discovered a process which resulted in the creation of cream cheese (everybody knows the brand Philadelphia) and with this Americans started using the magic ingredient cream cheese for the cake.
The famous New York Style cheesecake is served with just the cake no addings of fruit, chocolate or caramel. The german Arnold Reuben (1883-1970) is meant to be the creater of the New York Style cheesecake. When I visited New York City, of course I couldn't resist trying several variations of cheesecake. Finally this recipe combines all the elements which represent the perfect cheesecake for me!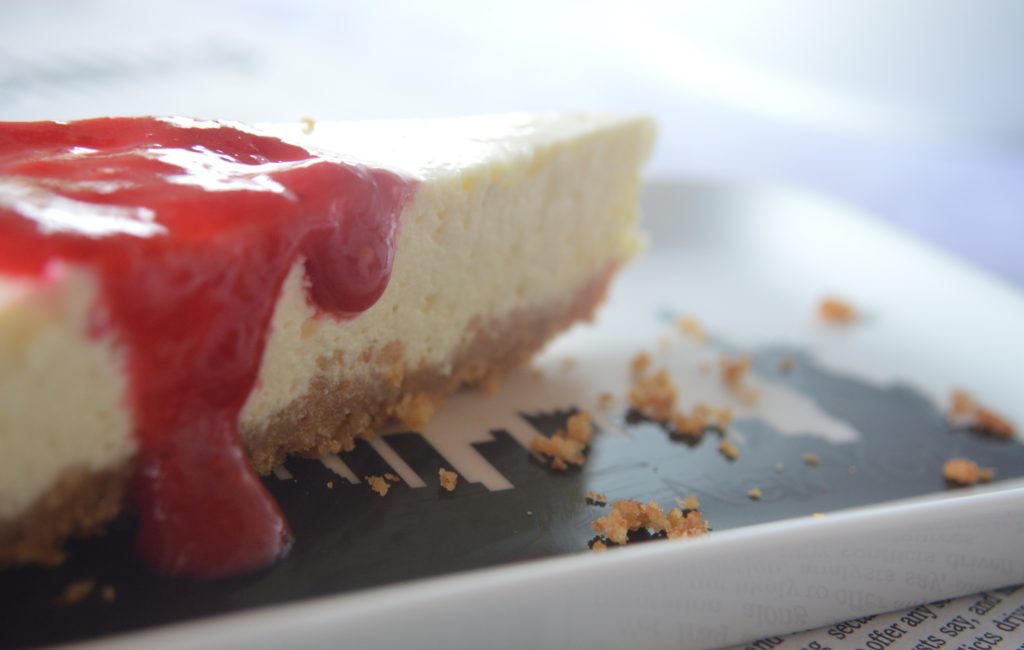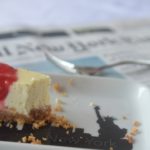 NEW YORK CHEESECAKE
Total Time
1
hour
5
minutes
Ingredients
for the bottom:
150

g

whole grain cookies

50

g

rusk

85 

g

butter

salt
for the filling:
125

g

White sugar

1

tsp

vanilla sugar

3

eggs

500

g

cream cheese

350

g

curd cheese

optional: 100 g raspberries
Instructions
Preheat oven to 170°C. Crumble cookies and rusk and mix with the butter and salt. Press crumb mixture into the bottom and up the sides of the springform pan. Bake for 10 minutes.

In another bowl whisk together eggs, vanilla sugar and white sugar. Add curd cheese and cream cheese

Stir cream cheese and sugar with a wooden spoon in a large bowl until evenly incorporated, 3 to 5 minutes.

Pour mixture into prepared springform pan and bake for another 40 minutes.

After baking, turn off the oven and let it cool in the oven. This prevents forming cracks on the top of the cheesecake.

Serve plain or with raspberry mousse.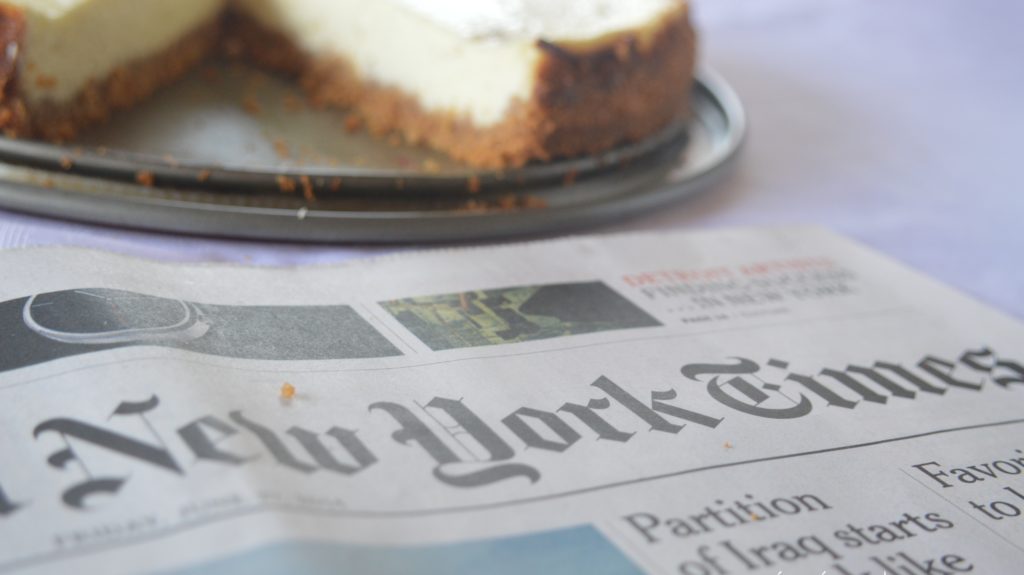 Have fun baking!
xxx
Caprice
---
---