No idea what to bake this afternoon? Here ist the perfect last minute recipe for hot and lazy summer days: Windbeutel! There are made in a very short time and you can actually fill them with anything you like! My family goes crazy when I am baking these sweeties because everyone can add their favourite ingredient, such as nutella (for my brother), chocolate chips, chocolate syrup, brittle, cookie crumbles, fruit (banana, blueberries, blackberries, raspberries…).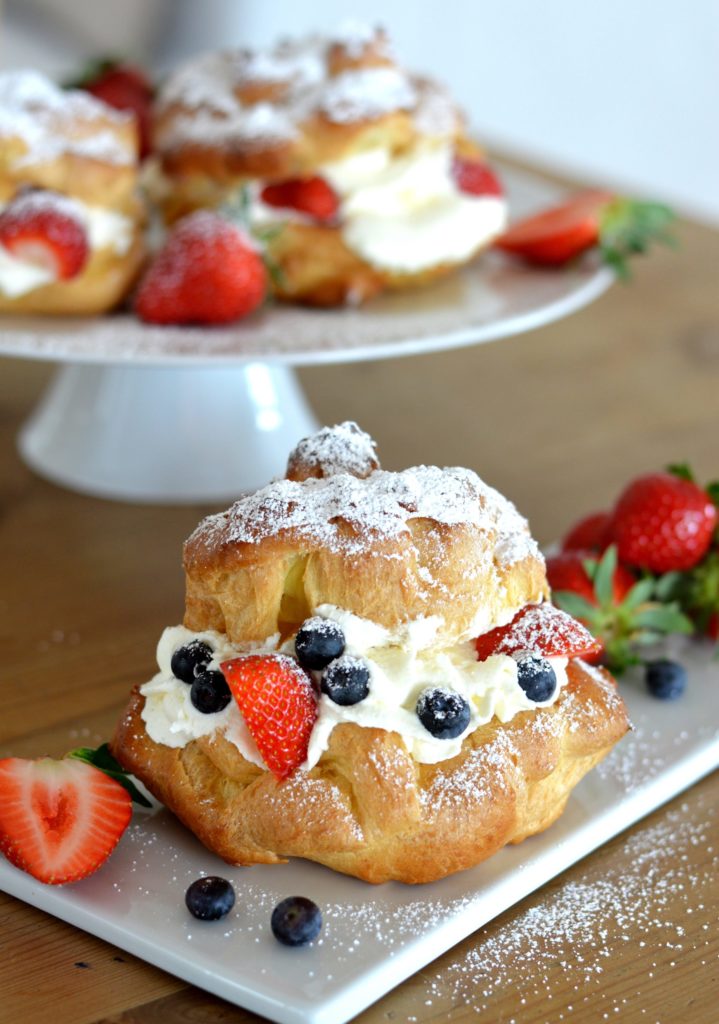 The correct translation would be 'cream puff'. This comes because in detail it is a very fluffy dough (choux pastry) which is baked at high temperature! The basic filling is heavy cream combined with any kind of fruit. Because I am addicted to mascarpone (especially in combination with strawberries) my filling had to include it! But of course you can as well add curd cheese, yoghurt or even ricotta (but you have to keep an eye on the consistence, better use a package of stabilizer for whipping cream!). When you don't have anything of these ingredients at home you can just use ice cream instead!!
I think there are no more words needed to describe this fantastic treat for hot and sunny afternoons! Time to grab it and go outside to enjoy the sun! 🙂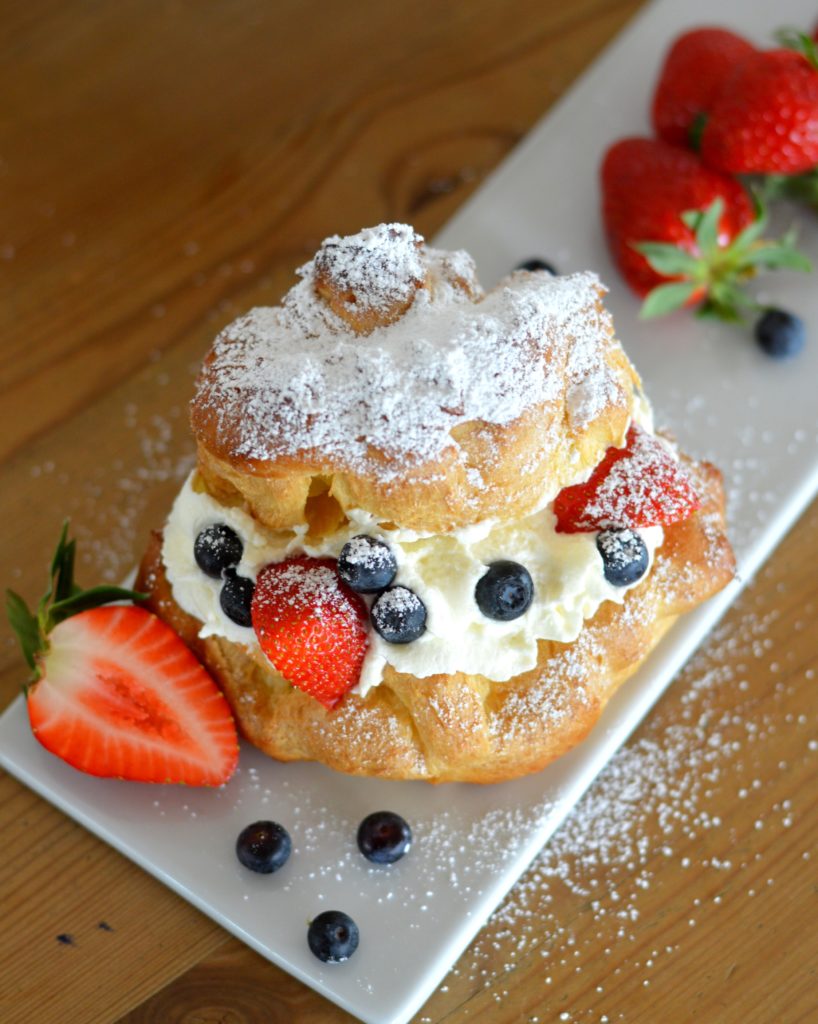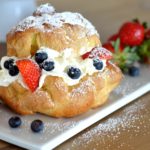 WINDBEUTEL WITH MASCARPONE FILLING
Ingredients
for the Windbeutel
375

g

water

0,5

tbsp.

salt

100

g

butter

200

g

flour (sifted)

5

eggs
for the filling:
250

g

mascapone

250

g

heavy cream

1

tbsp.

vanilla extract

1

tbsp.

vanilla sugar

1

tbsp.

confectioner's sugar
Instructions
In a heavy and wide saucepan, stir together the water, butter and salt and let it boil while stiring it the whole time. Remove from heat and add the sifted flour with wooden spoon until no flour can be seen anymore and it turns into a white clump. Transfer into another bowl.

Now add the eggs one after another (!!) and stir very well with an electric mixture until the eggs are incorporated and mixture is clump again.

Preheat oven to 220°C and prepare baking sheets. Transfer the dough to a pastry bag. Now pipe dough in small piles (or any size you prefer.

Bake for 20-28 minutes (depends on your oven and the size of the Windbeutel!). Then remove from oven and tranfer them to a wire rack. Let them cool completely.

Prepare filling: Beat mascapone together with the vanilla extract and vanilla sugar until creamy. In another bowl beat heavy cream until its smooth. Now combine both creams. Cut the fruit into smaller chunks as you prefer.Slice the Windbeutel and fill with the filling and fruit. Decorate with confectioner's sugar.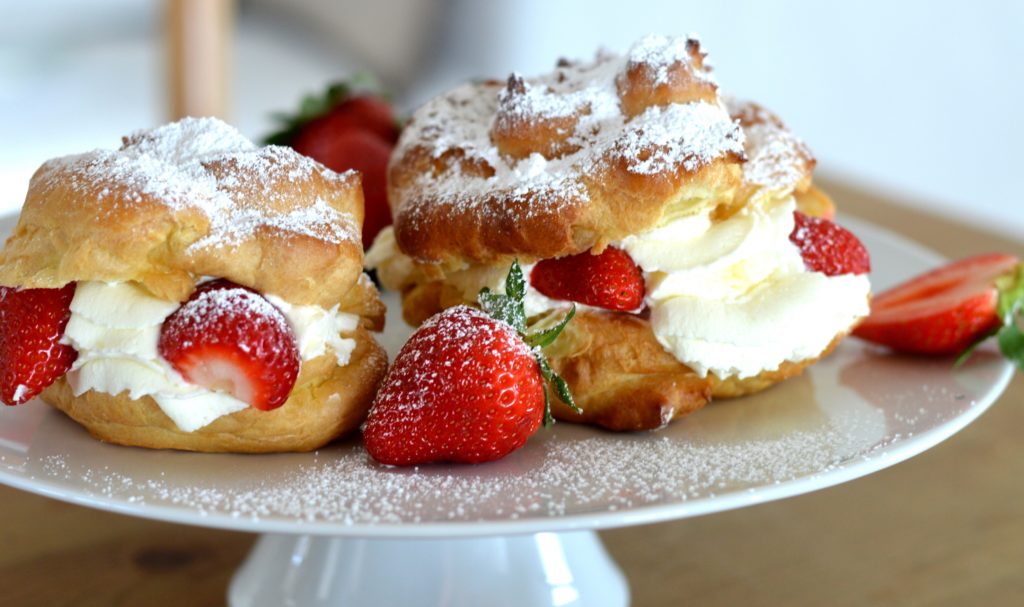 Have fun baking!
xxx
Caprice