It's nearly time to start christmas baking of this year! So stay tuned for many delicious recipes. But before I start to show you my favorite christmas treats of this year I share with you my recipe for the ultimative not dry cake: Dark chocolate hazelnut rum cake.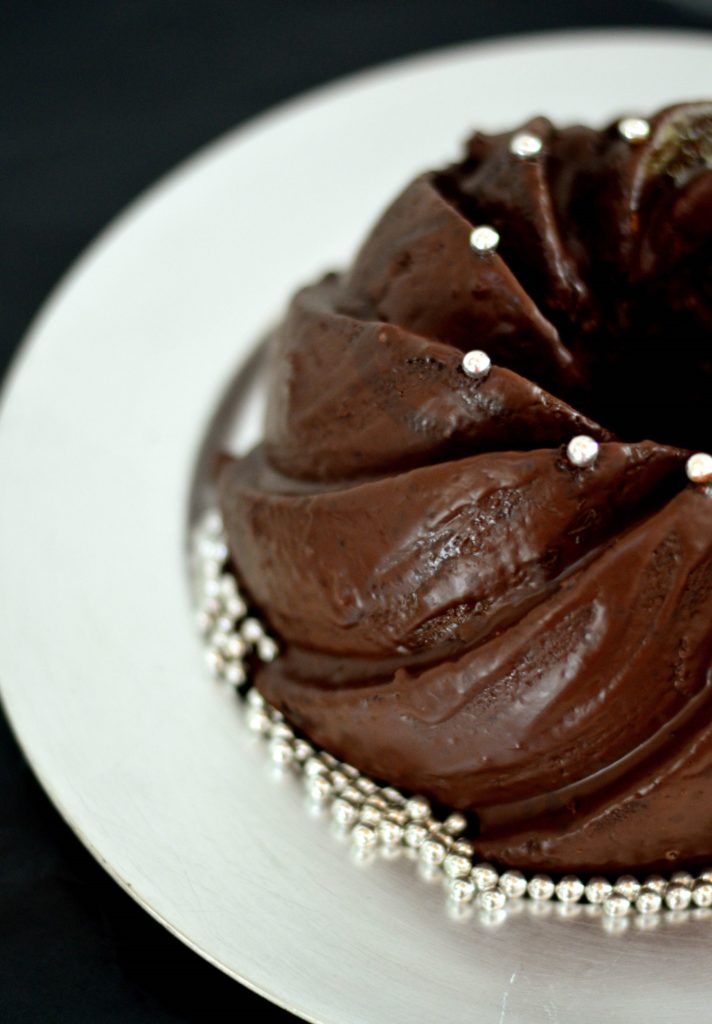 Here it is: The ultimative not-dry chocolate cake! When I am baking birthday cakes or cakes for any other occassions I am asking people for their favorite cake. There are many answers like cheesecake, cupcakes with frosting, chocolate cake, Baumkuchen or lemon cake and so on… But there is one thing all people agree with. Nobody wants a dry cake! There ist nothing worse than a perfectly looking cake which tastes as dry as sand. I absolutely agree with this point! Therefore I would like to show you my favorite cake which is the opposite of dry and is a perfect option for your next birthday party!
This cake is one of the reasons many of my friends ask me to bake their wedding cake.  But thats another story! 😉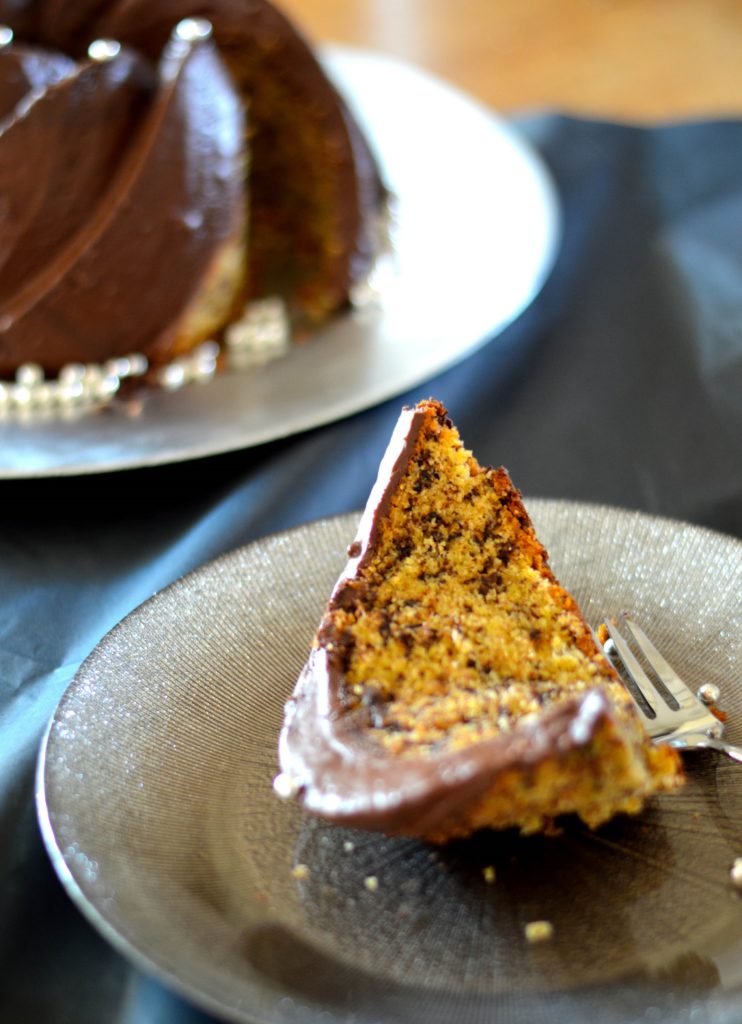 First this cake contains hazelnuts which are as well influencing the consistence and dryness of the cake. But the secret comes after baking. Then you have to drizzle the cake with Rum! It will not only prevent your cake from drying out, it will as well give it a nice aroma which matches nicely with the dark chocolate glazing. This cake can be stored a few days and won't dry out as quickly as other cakes do! So its very suitable when you need to bake ahead!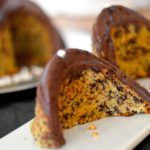 DARK CHOCOLATE HAZELNUT CAKE REFINED WITH RUM
Total Time
1
hour
15
minutes
Ingredients
300

g

butter

300

g

white sugar

7

eggs

pinch of

salt

1

tbsp.

vanilla extract

150

g

chocolate chunks

75

g

grounded hazelnuts

200

g

flour

2

tbsp.

baking powder

10

tbsp.

Rum

400

g

dark or milk chocolate glazing
Instructions
Preheat oven to 180°C and oil a baking pan (preferably a loaf pan).

Separate eggs and beat egg whites, with a pinch of salt, until stiff. Set aside.

In another bowl mix together butter and white sugar until very creamy (the longer you mix the better the batter will be). Add egg yolks one after another and vanilla extract until nicely incorporated.

Add flour, baking powder, chocolate chunks and hazelnuts - Do not overmix! At last add stiff egg whites. Pour batter into the baking pan.

Bake for about one hour or until a toothpick comes out clean.

Now, take a tablespoon and drizzle Rum over the cake. Then let it cool completely in the baking pan.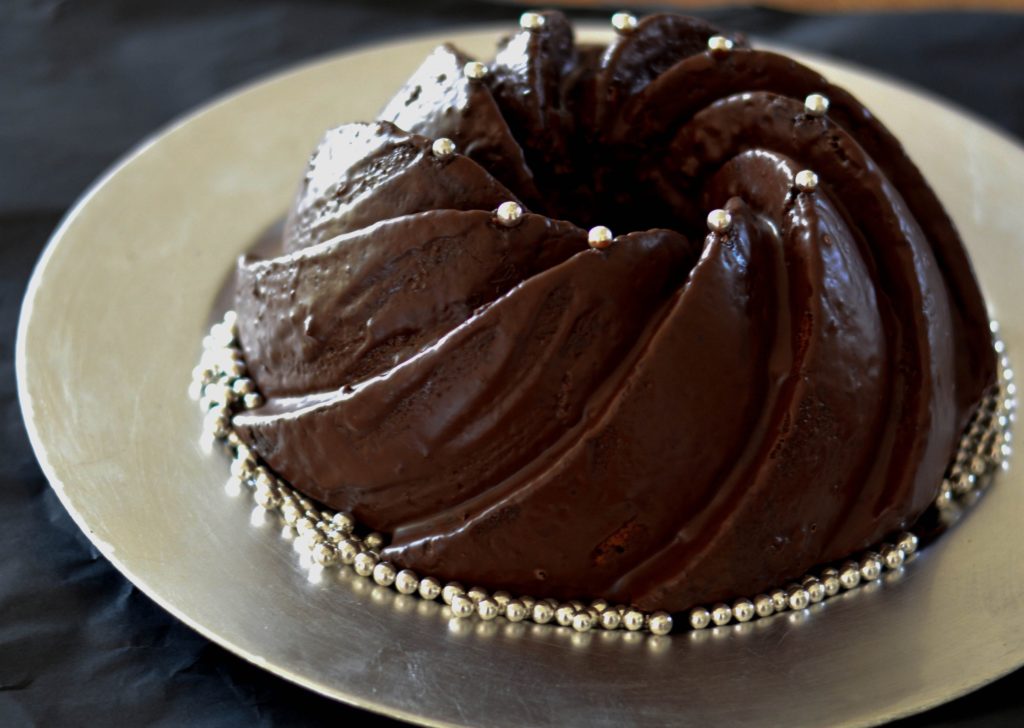 Have fun baking!
xxx
Caprice