Cuba libre cake! Referred to a cocktail with a meaningful story behind. The cocktail contains coke, lime juice and white rum. As you know "Cuba libre" means "Free Cuba" and refers to the end of the Spanish-American-war in 1901/02. The cocktail was invented in Havana when american soldiers clincked glasses because of the liberation of Cuba from the Spanish colonial rule with the words "Viva la Cuba libre". Soon the Cocktail gained popularity all over the world.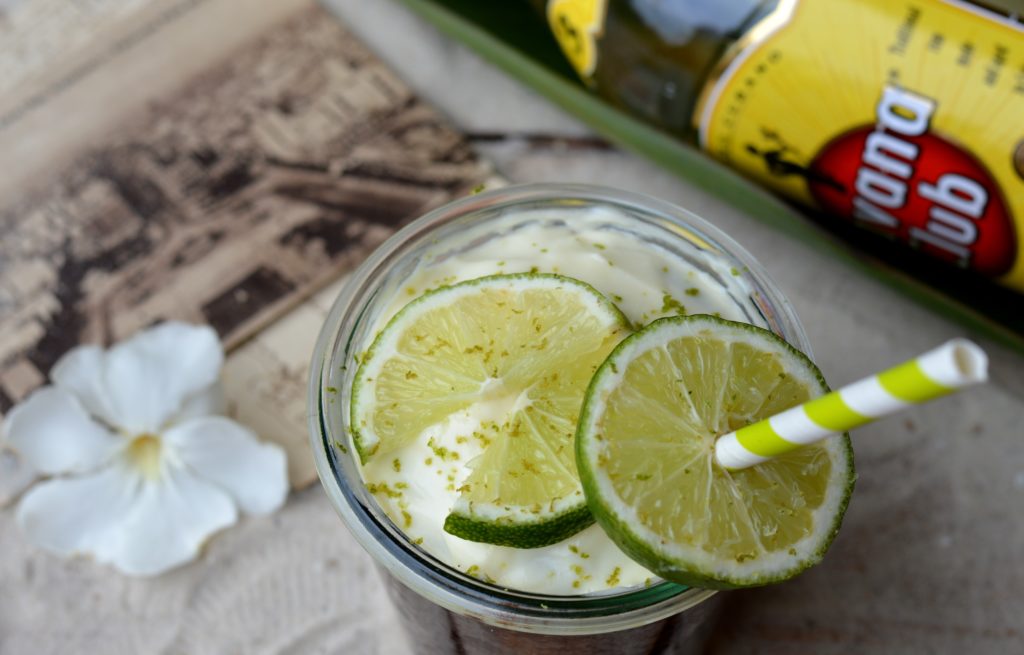 The main ingredient of this Cocktail ist rum! Rum is a made from sugarcane byproducts, such as molasses, or in rare cases directly from sugarcane juice (through fermentation/distillation). The distillate, a clear liquid, is then usually aged in oak barrels this is how it get it's color. I love using Rum for baking, which you can see here.
Rums are produced in various grades. Light rums (as white rum) are mostly used in cocktails, whereas "dark" rums are typically consumed individually or used for cooking.
Because am I am as well a big Cocktail fan I thought about linking my passion for baking with my love for Cocktails. I wondered how to connect the famous Longdrink in something you can bake. The idea came to my mind when I thought about baking something with coke.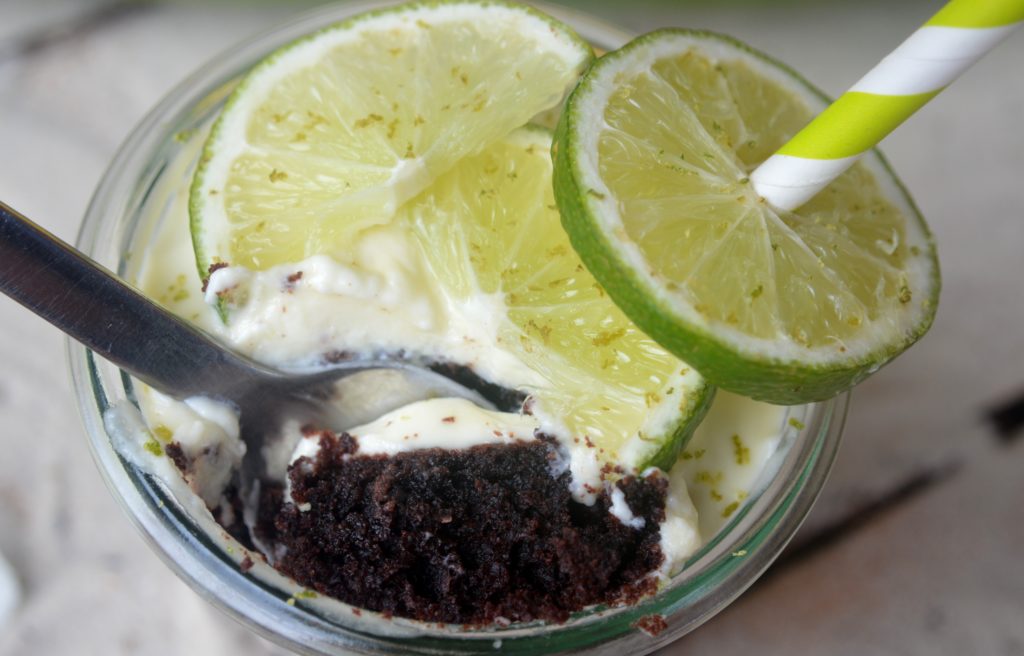 So for this recipe I baked a very fluffy chocolate-Coke cake. It is exceptionally fluffy because of the high amount of carbon dioxide ("sparkling"). The rum comes in after baking because otherwise it would evaporate while baking! The lime element comes together with a sweet-sour creamy mascapone frosting. All together a very tasteful combination!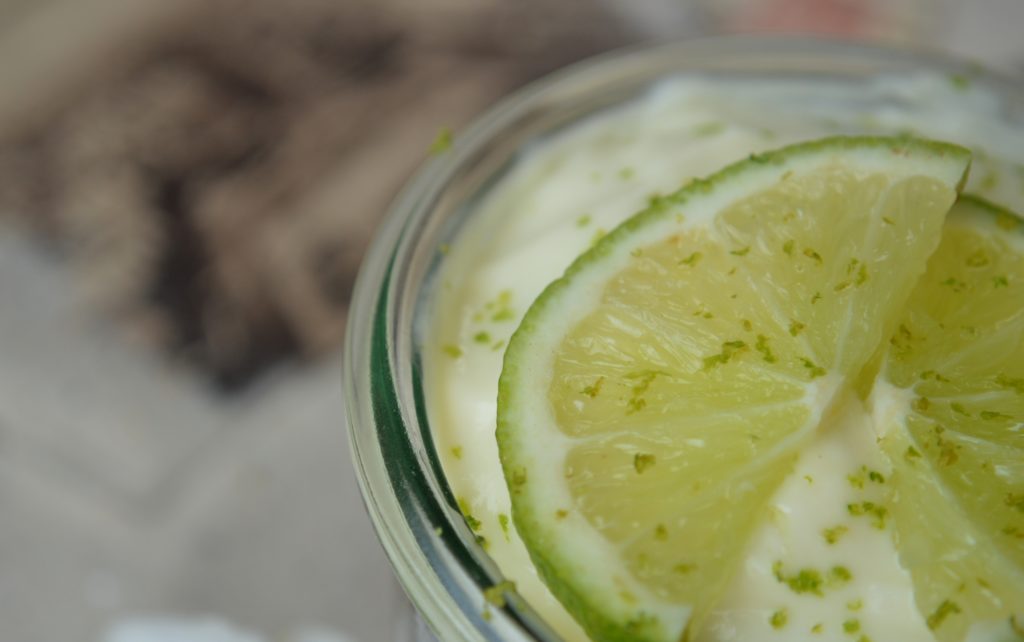 Cuba libre cake in glass
ingredients:
100 g butter
150 g sugar
150 g flour
pinch of salt
3 tbsp. baking powder
50 g cocao powder
150 ml Coca Cola
6-8 tbsp. white rum (you can add more if you like)
Frosting:
250 g mascapone
70 g confectioner's sugar
juice of one lime
for decoration: more limes
Directions:
Preheat oven to 180°C. Grease 4-6 glasses (depending on size!) with butter or oil.
Cream together butter and sugar. Add the eggs one after another. In another bowl whisk together flour, salt, baking powder and cocao powder. Add the dry ingredients to the butter-sugar-egg mix together with the coke.
Fill 3/4 of the glasses and bake for about 25 minutes.
For the frosting sift confectioner's sugar and mix well with the mascapone and lime Juice.
After baking remove from oven and take a tablespoon and slowly pour over the rum. Then decorate with frosting and limes.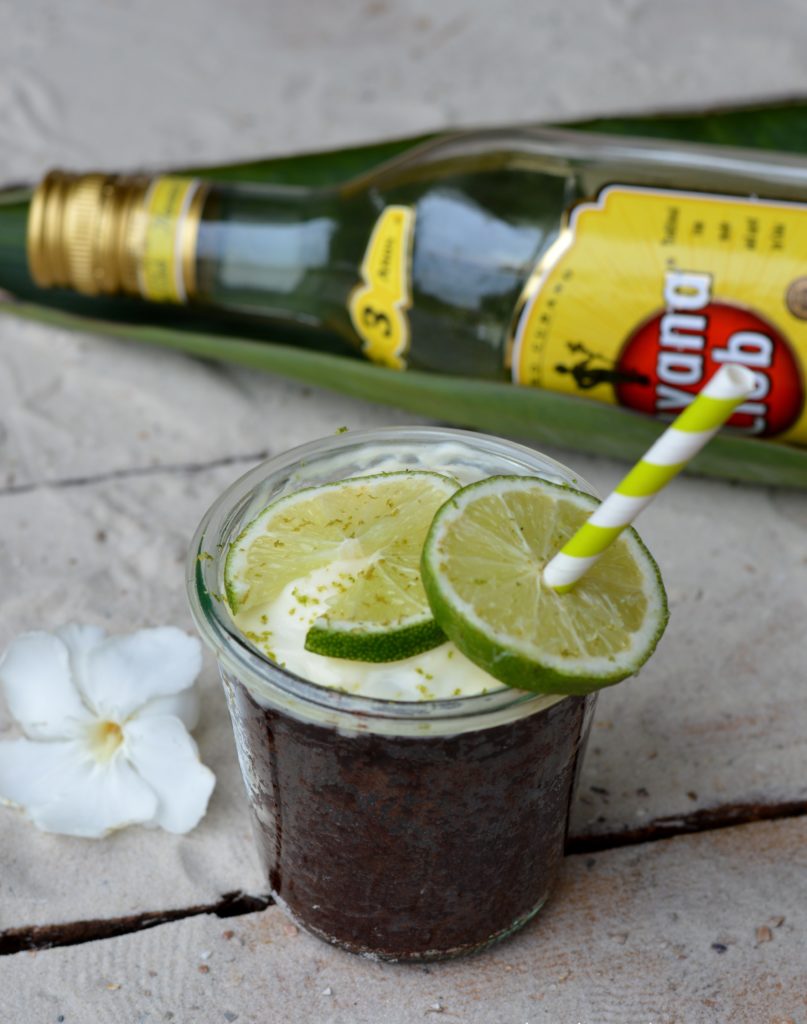 Have fun baking!
xxx
Caprice