Guess what is the land of sunshine and oranges – Of course it's Florida with specialities such the key lime pie.
I just returned from my spontaneous trip from Florida which was packed with many activities. Florida offers so many possibilities, that it was quite hard to decide what to do in this beautiful state. Besides the must-do activities like visiting the Kennedy Space Center, theme parks, watching so many different animals (like manatees, alligators, whales and dolphins), visiting museums (like the Dalí museum in St.Petersburg), different cities like Tampa or Orlando and of course enjoy Miami's heat and the beautiful scene of Miami beach.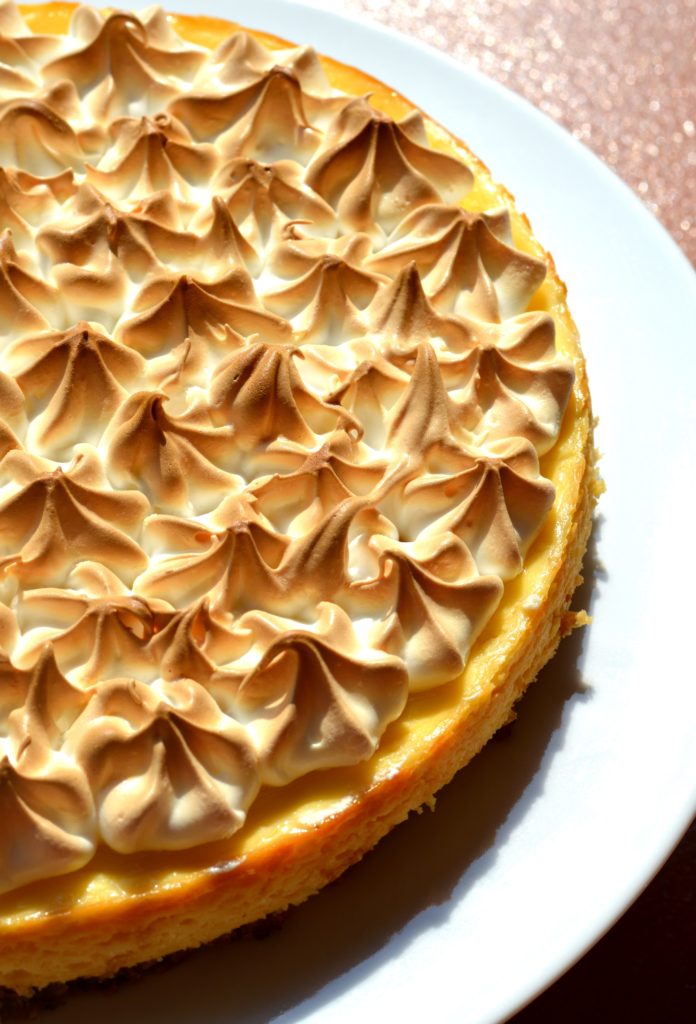 But my trip was as well a culinary experience. Eating seafood on the Keys or Cuban sandwiches in Miami or Tampa, have the best burgers at a beach bbq or enjoy the best hand crafted ice cream in Orlando and drink lots of ice cold orange juice… These are only our highlights from the trip. Florida has much more to offer! One famous and typical recipe from Florida is the Key Lime pie, which is typical for the Florida Keys! Of course there are many discussions about the perfect recipe. Some people say the cake does not have meringue on top and the filling is just consist eggs and cream cheese. But there is no doubt about the fact that the color of the cake is light yellow, not green (like some tourists in Florida think it is because of the limes!).
The following recipe is my own interpretation of this cake. I prefer having meringue on top because it is the perfect complement to the slightly sour taste of lemon in the filling.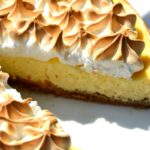 KEY LIME PIE WITH MERINGUE
Total Time
1
hour
10
minutes
Ingredients
For the crust:
200

g

whole grain cookies (like graham crackers)

50

g

butter
For the filling:
500

g

cream cheese

300

g

curd cheese

125

g

White sugar

6

tbsp.

lemon juice

4

tbsp.

lime juice

4

egg yolks
For the meringue:
3

egg whites

pinch of

salt

120

g

sugar

60

g

confectioner's sugar

1

tbsp.

corn starch
Instructions
Preheat oven to 170°C. Melt butter. Crumble cookies and mix with the butter. Press crumb mixture very firm into the bottom of a pan.

Separate the eggs. Combine the egg yolks, cream cheese, curd cheese, sugar, lime and lemon juice. Pour mixture into prepared pan and bake for 40 minutes.

Meantime prepare the meringue. In a bowl beat egg whites with salt, then slowly add the white sugar. Sift corn starch and confectioner's sugar and combine with the stiff egg white mixture. Fill mixture into a piping bag. After baking time remove cake from oven and pipe little tuffs on the cake.

Turn oven to 250°C and grill function and bake cake for another 5-10 minutes (This step really depends on your oven, some take just a few minutes, others need more time!).

After baking, turn off the oven and let it cool in the oven. This prevents forming cracks on the top of the cheesecake.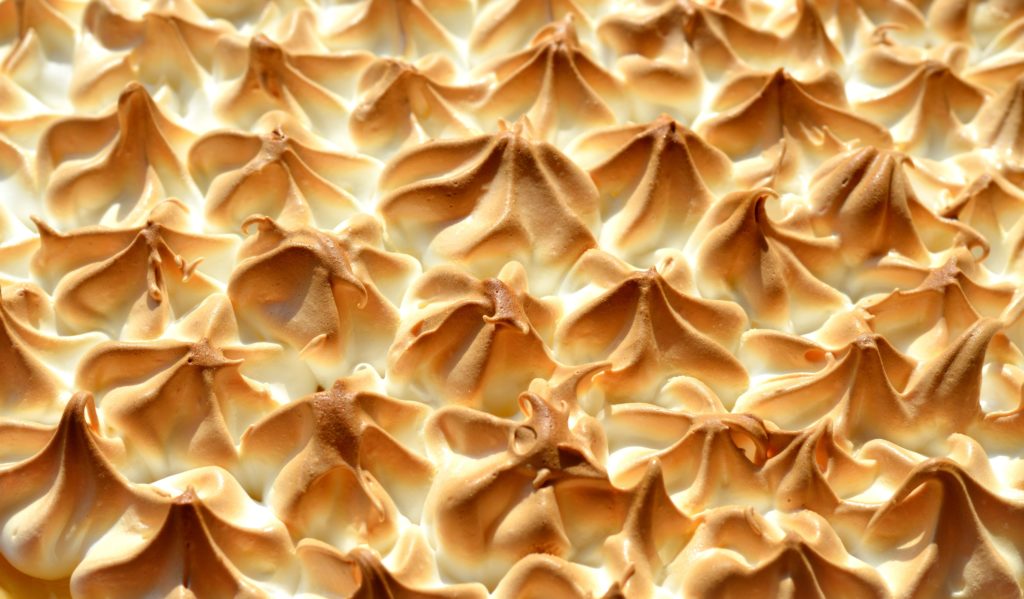 Have fun baking and have a wonderful sunday!
Lots of Love,
Caprice