Today it's time for cupcakes! Not only because it's sunday, also because it's time to celebrate! Celebrate 6 wonderful months of blogging!
On the 27th of April 2014 I started my little adventure. With thousand ideas on my mind and motivated by your comments and positive feedback I am now very proud of 100 followers on my facebook page! Thank you so much! I am looking forward to the next year! I couldn't have done it without you!!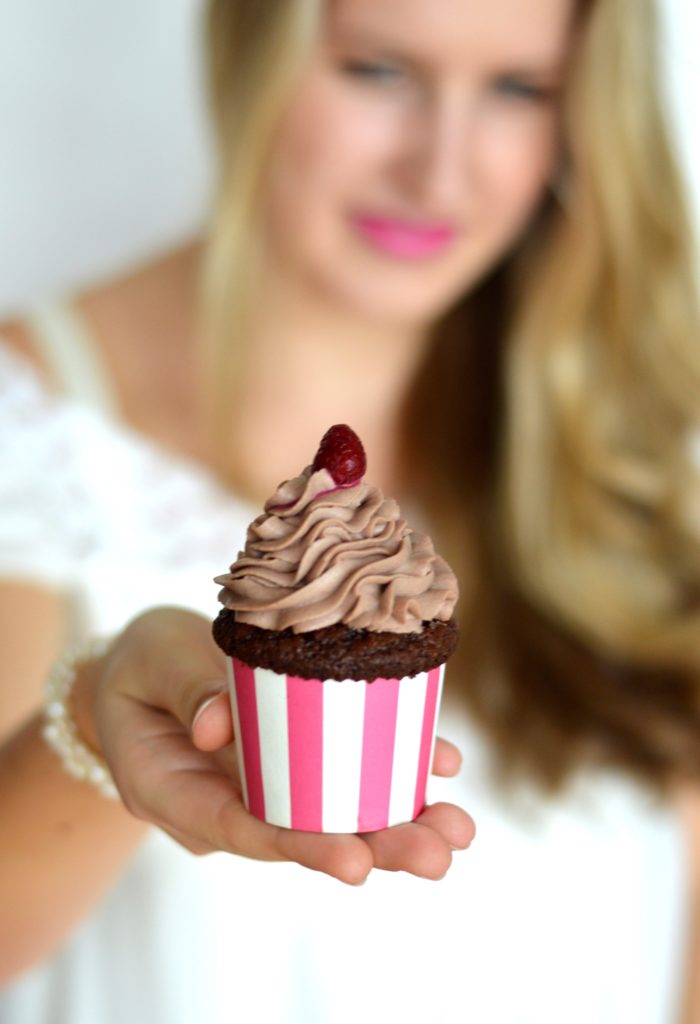 To mark the occassion I baked these dark chocolate cupcakes with a mascarpone espresso frosting! Super easy to make and ready in a very short time. Nice for a quick snack or small present for a lovely person. The creamy espresso frosting matches perfect with my afternoon coffee and reminds me of the sweet and small things in life.
Everytime I look at these cupcakes, they bring a smile to my face!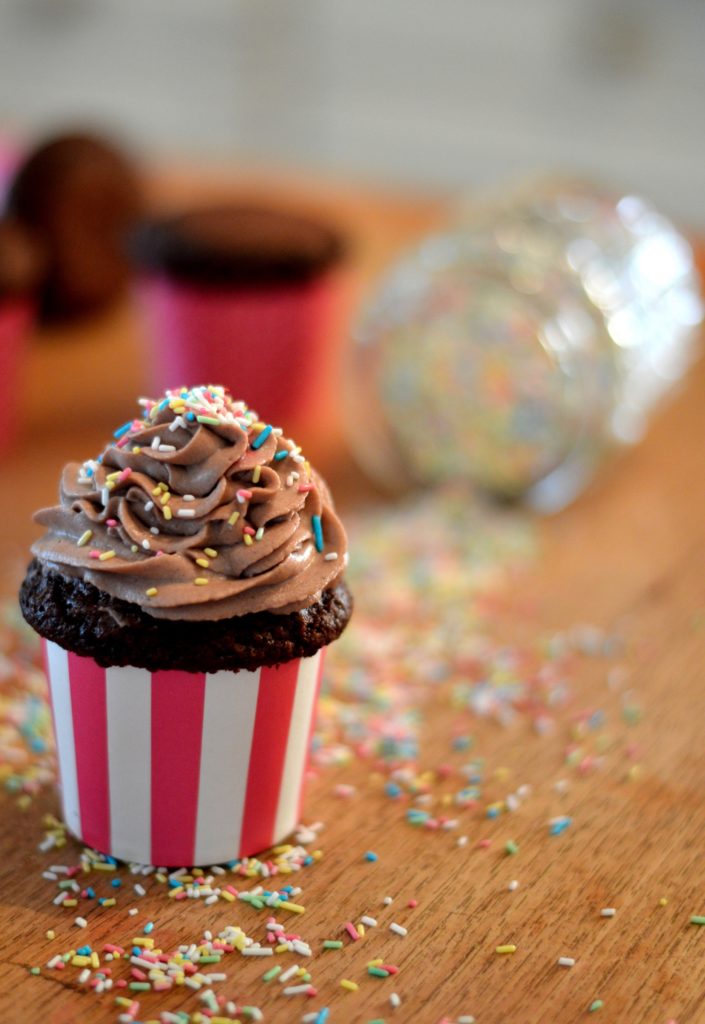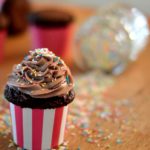 DARK CHOCOLATE CUPCAKES WITH ESPRESSO FILLING
Ingredients
For the cupcakes:
75

g

butter

50

g

unsweetened cacao powder

250

g

flour

1

tbsp.

baking powder

1

tbsp.

baking soda

pinch

of salt

1

egg

250

ml

milk

1

tbsp.

vanilla extract
For the frosting:
250

g

mascarpone

100

g

cream cheese

80

g

confectioners sugar

1

tbsp

instant espresso powder

raspberries for decoration
Instructions
Preheat oven to 175°C. Prepare a muffin tin by oiling or lining up with paper moulds. Melt butter on medium heat, let it cool.

Whisk together flour, baking powder, baking soda, salt and sugar. In another bowl mix egg, vanilla and milk.

Combine dry ingredients with milk-egg mix and the warm butter. Mix until a shiny dough comes out. Pour into prepared moulds and bake for about 25 minutes or a toothpick insert comes out clean. Let them cool on a wire rack

For the frosting. Sift the confectioners sugar and combine with espresso and then with mascarpone and cream cheese. Decorate cupcakes as you like.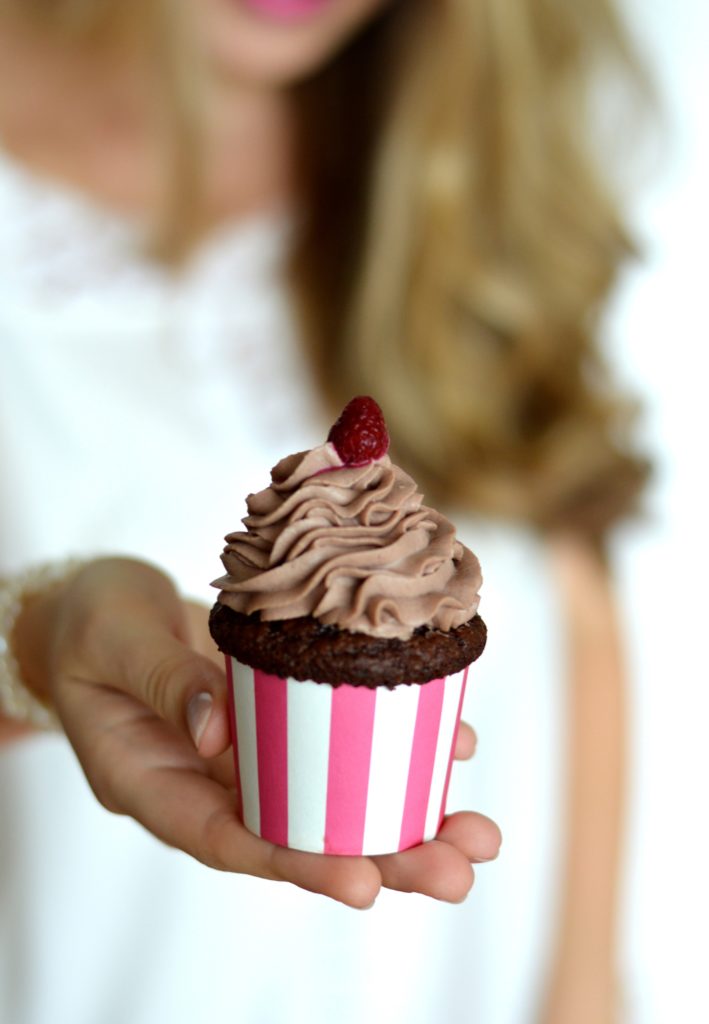 Lots of Love
Caprice