You know these moments you just want to freeze in because they are completely perfect? Yesterday I had such a moment together with my dad. We were sitting on our terrace and watching the sunset, with a glass of whiskey. It was one of those lukewarm summernights where you can feel the warm air on your skin and you can see how the sun slowly dissappears behind the endless fields and greens.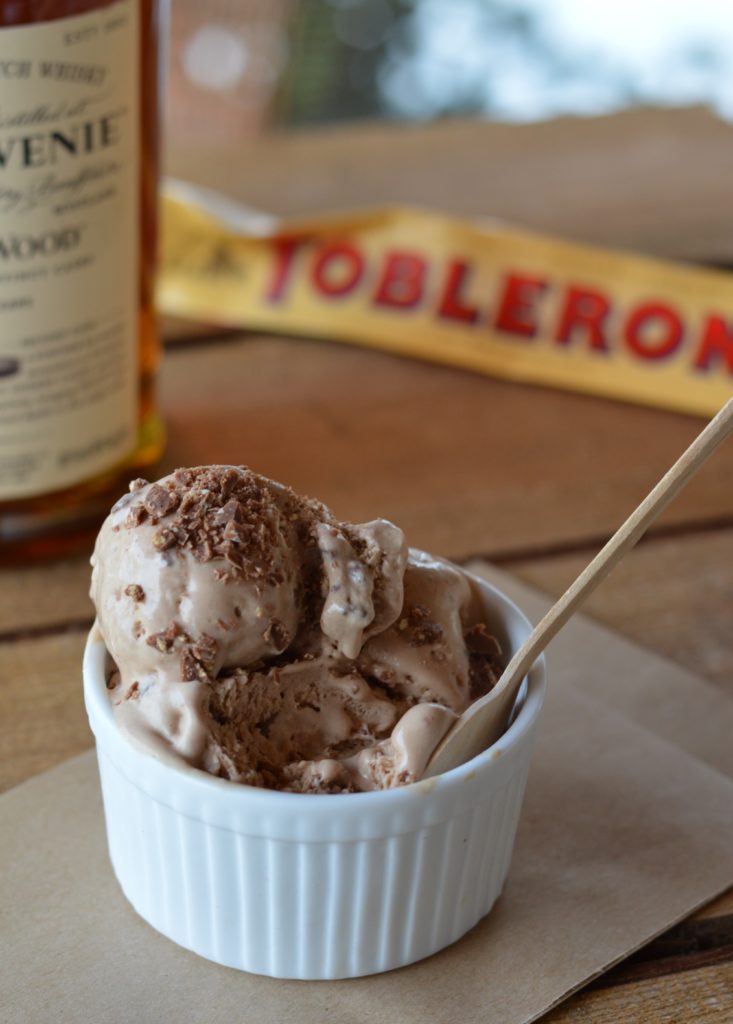 To complete this perfect daddy and daughter moment I had the honor to be the first one who was allowed to try his 12 years Single Malt Scotch Whiskey with him. And if you would know my dad, you will know what kind of honor this is. I do not have to describe the incredibe taste of this drink!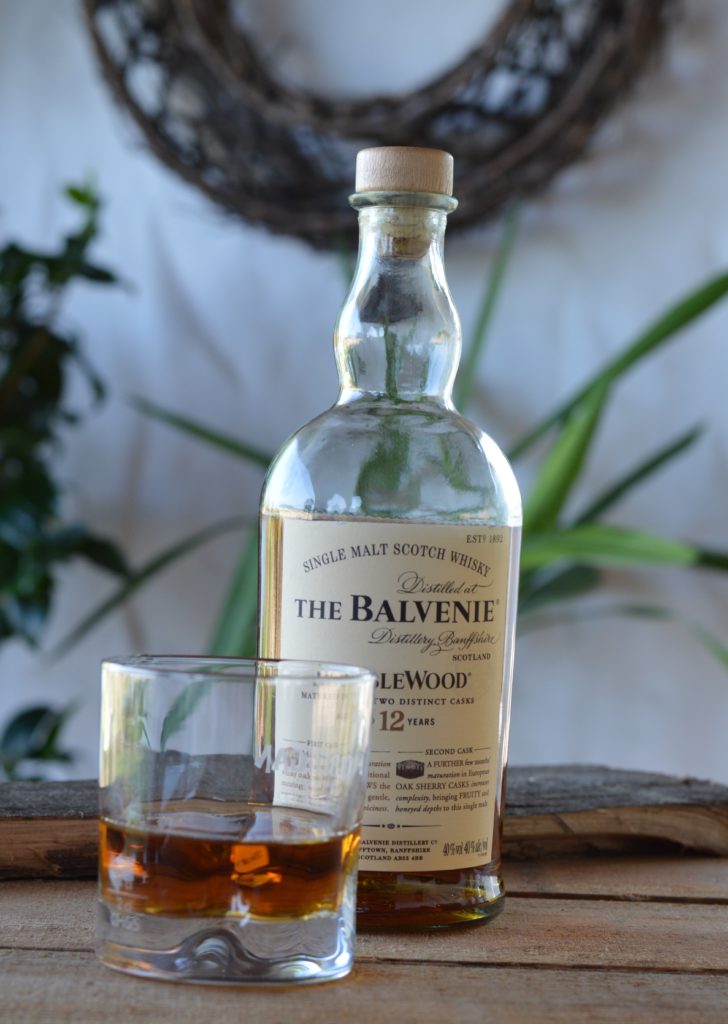 Not for nothing Whiskey was the favorite drink of persons like Winston Churchill and Mark Twain. The name "Whisky" is a Gaelic beverage and means "water of life". It can be written "Whisky" which is the spelling in Scotland and Canada, and "whiskey" is used by Irish and Americans. There are million different flavors of Whiskey, e.g sweet, rich, malty, smoky, woody, oaky etc. Funny to know is that Whisky can age only in wooden casks. In glass bottles it can survive for 100 years, but it will not change its flavor.
Inspired by such perfect summernight moments and a timeless drink I thought about creating an ice cold sundowner ice cream which of course can be enjoyed at any time of the day. The combination of the creamy ice, crispy toblerone chunks and slightly taste of Whiskey is refreshing and I prefer drinking/eating Whiskey this way!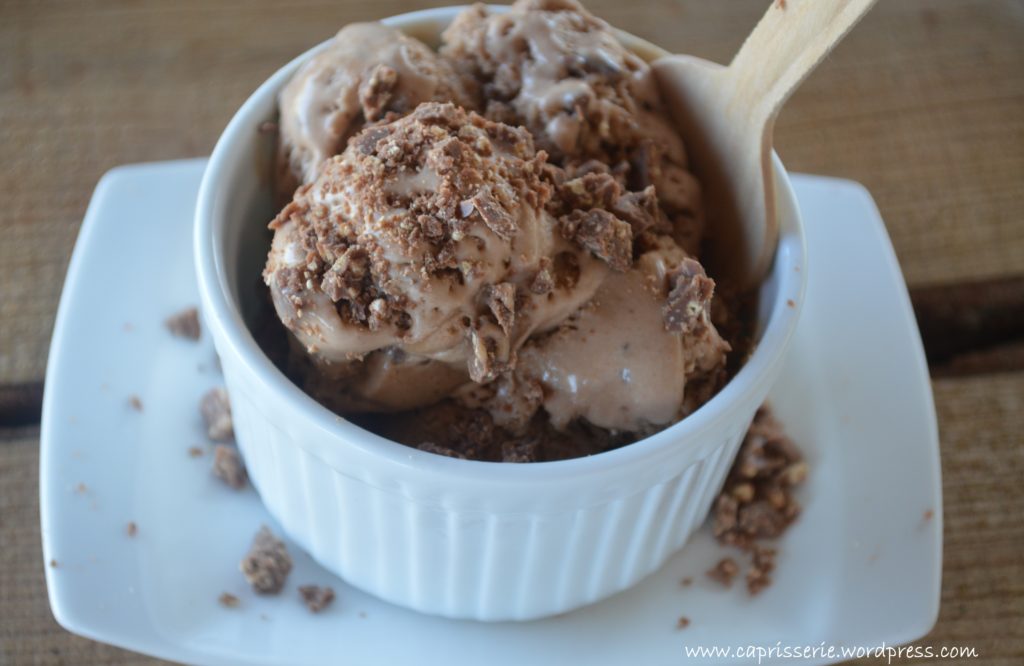 Note: you have to be very careful when making ice cream with alcohol because the freezing point of alcohol (Ethanol) is too low. Therefore it can happen that the ice cream is not going to be firm because normally the freezers have a tempertaure of -18°C and Ethanol has a freezing Point of -114°C. Therefore it's important not to take to much alcohol and the amount of ice cream is important that every ingredient can be fully incooperated.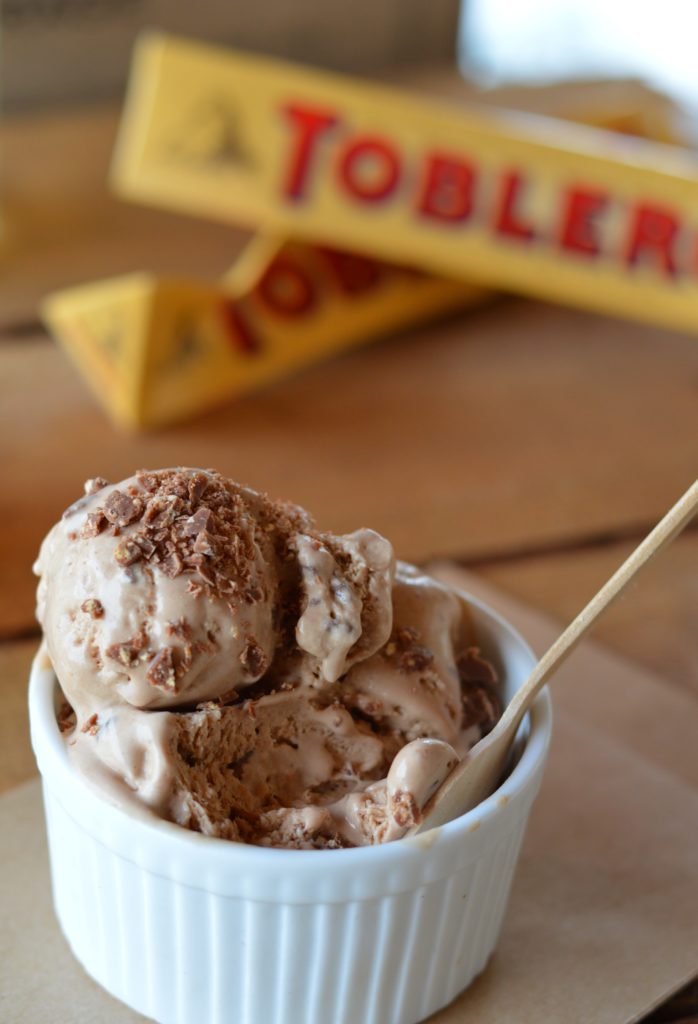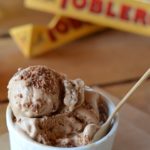 WHISKEY TOBLERONE ICE CREAM
Total Time
6
hours
30
minutes
Ingredients
240

ml

milk

3

egg yolks

100

g

fine white sugar

1

tbsp

preserving sugar

140

g

heavy cream

5

tbsp

Whiskey

300

g

Toblerone
Instructions
In a large saucepan melt the milk, Whiskey and 200 g of the Toblerone , then remove from heat. In another bowl cream together the sugar and egg yolks.

Add the egg yolk-sugar mixture to the chocolate-milk mixture and mix both for 10 minutes over a water bath.

After 10 minutes put over an ice cold water bath and mix again for 10 minutes. Beat the heavy cream until nearly stiff. Then slowly add the heavy cream together with the preserving sugar to the other mixture and mix again.

Cut 100 g of the Toblerone into small chunks and add to the mixture.

If you have an ice cream maker: Refrigerate the mixture for one hour. Afterwards put it into your ice cream maker for 40-50 minutes. Serve immediately and freeze in the rest of the ice cream (if you have anything left) in a plastic box.

If you do not have one: Put the mixture into a plastic box and freeze for at least 6 hours.

Serve with chocolate drizzle, Toblerene crumbs for plain.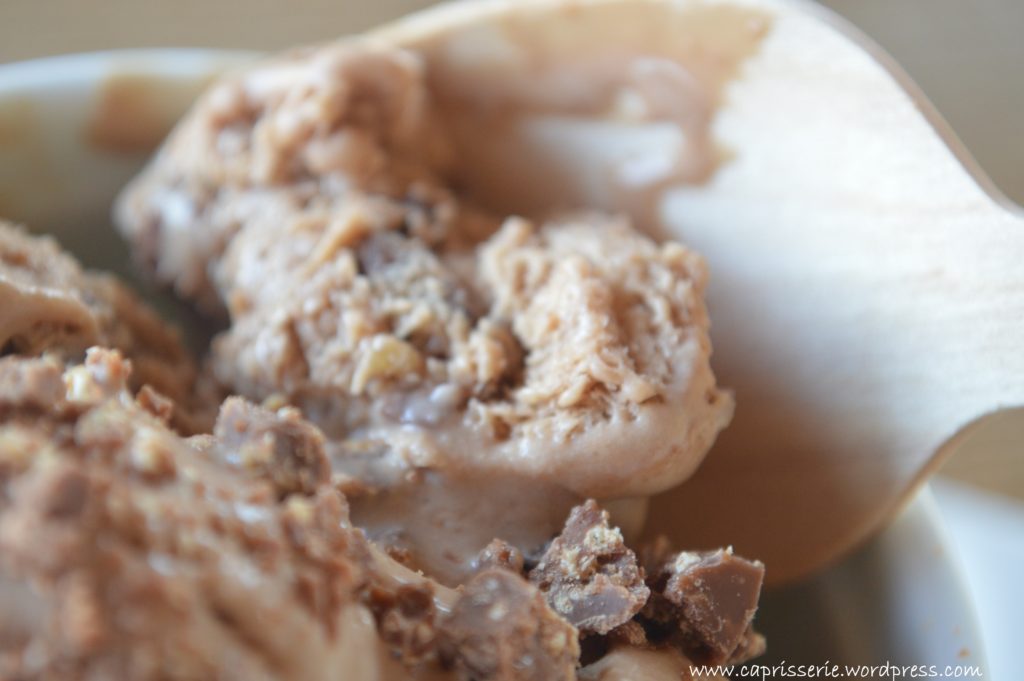 Catch the moment and make it perfect!
xxx
Caprice