If someone ask for one thing which is typically for a german breakfast. The answer will be Nutella. When my brothers and me went shopping with my mum they were a few things we wanted to have everytime. First some colorful packed sweets which look very appealing for kids but taste horrible. And last but not least: Nutella. The magic chocolate spread which is a little bit nutty and chocolatly in taste.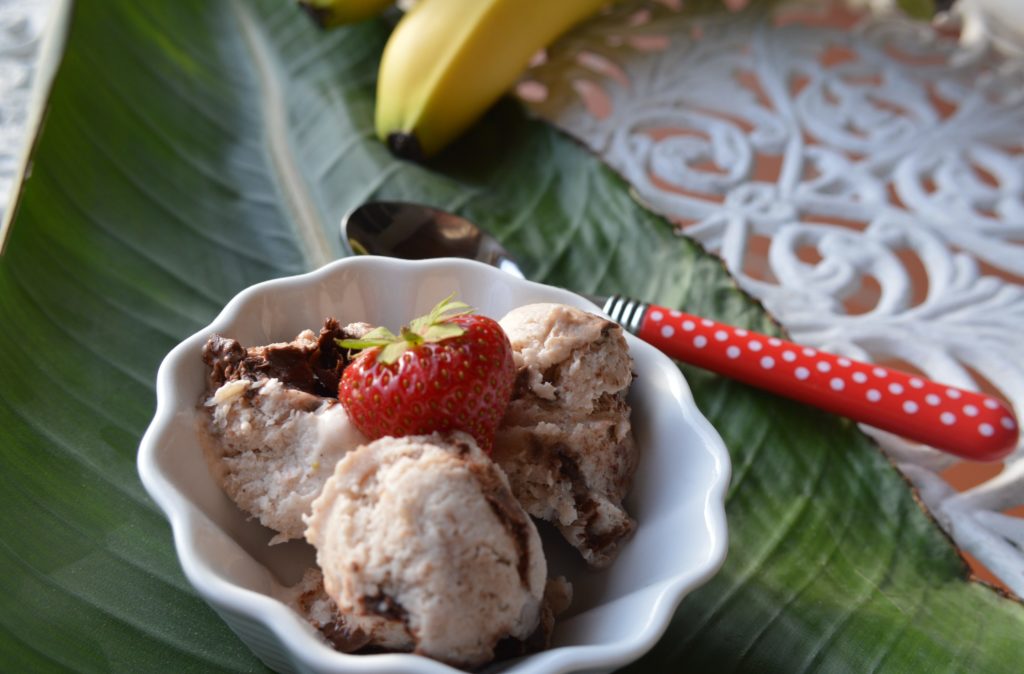 When I thought about an ice cream combination, I had to think about something with Nutella in it (+ when I visited my family this weekend my mum bought a new XXL family jar of Nutella!). And is there anything better than the combination of chocolate and banana? Yes! If you add a few strawberries, it will turn out creamy and refreshing on one side and rich in chocolate and banana taste on the other side. I called this kind of ice cream "semifreddo" which means half frozen. It's important to mention that this recipe is without an egg, therefore the texture is less creamy and it tastes better when you take it off the freezer 10-15 minutes earlier. If you are looking for a more chunky recipe, try my white chocolate cookie ice cream.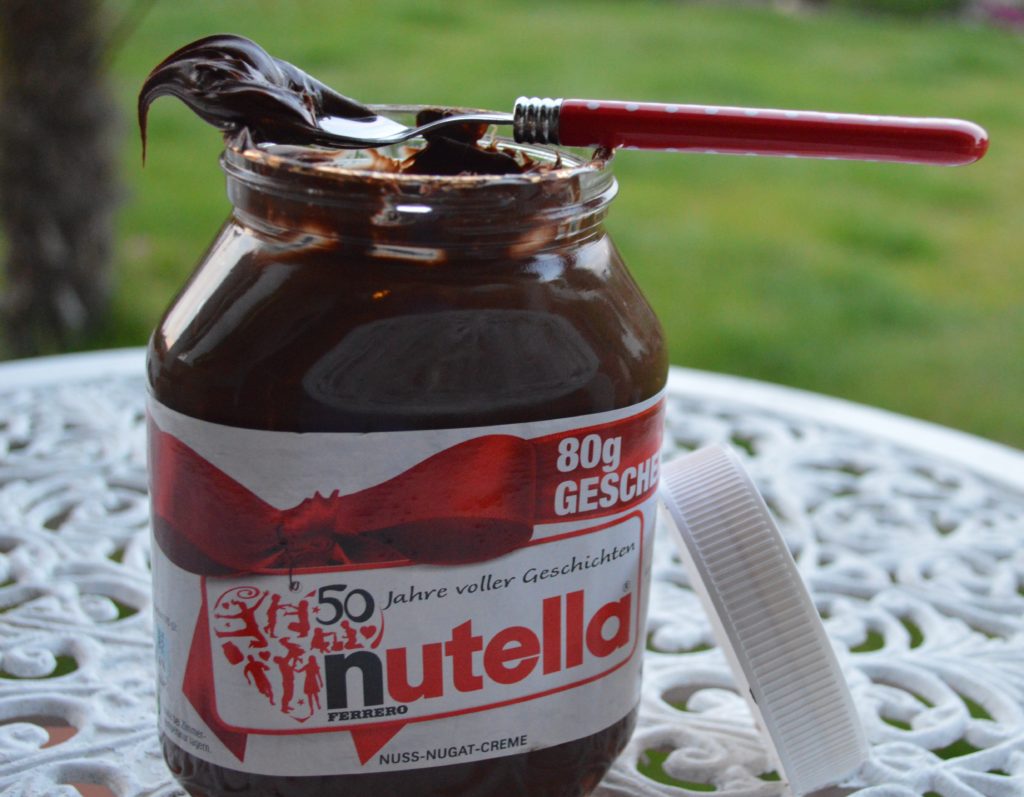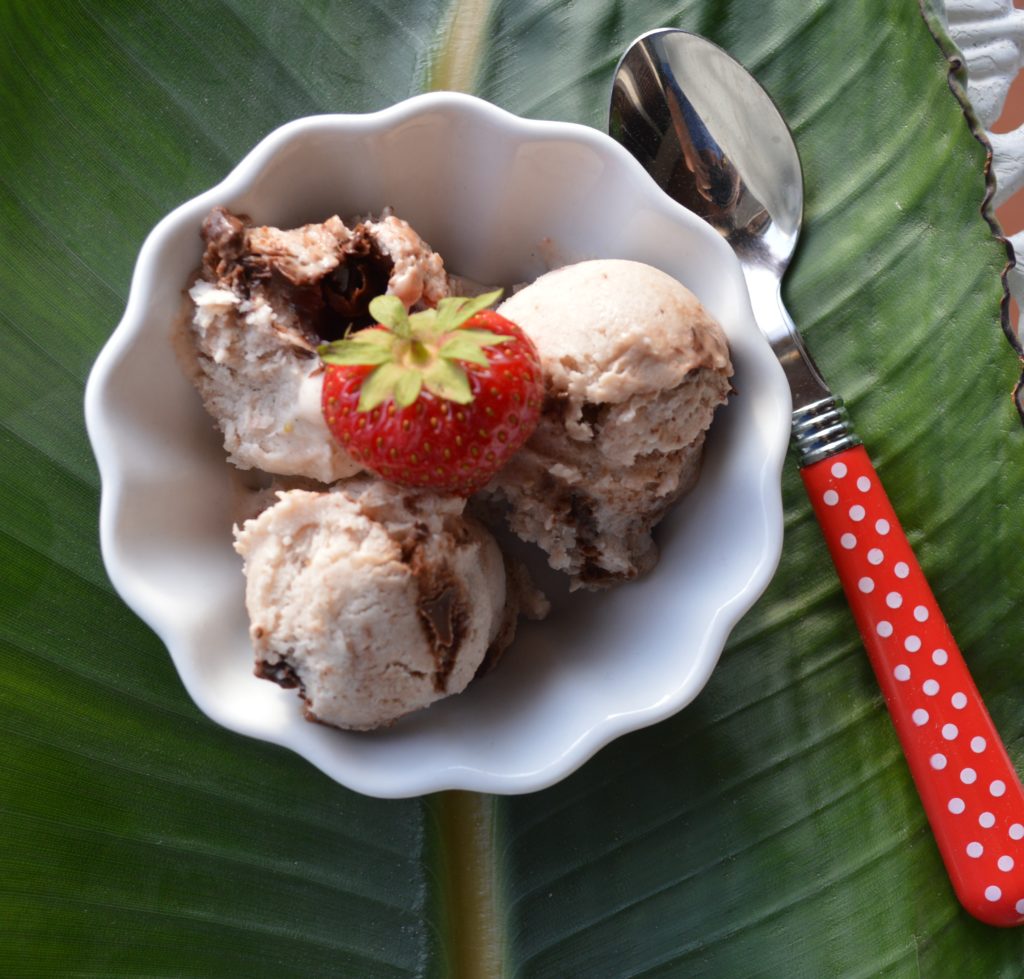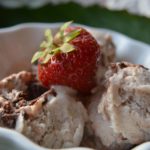 BANANA STRAWBERRY NUTELLA SEMIFREDDO
Total Time
6
hours
20
minutes
Ingredients
200

g

bananas

200

g

heavy cream

50

g

strawberries

1

tbsp

vanilla sugar

2

tbsp

Nutella or any other chocolate spread
Instructions
In a blender mix together the bananas and heavy cream. Add the strawberries and vanilla sugar. The consistency should be semi fluid. If you want it sweeter add sugar.

Fill in a plastic box. Next add the Nutella with a spoon.

Freeze in for at least 6 hours.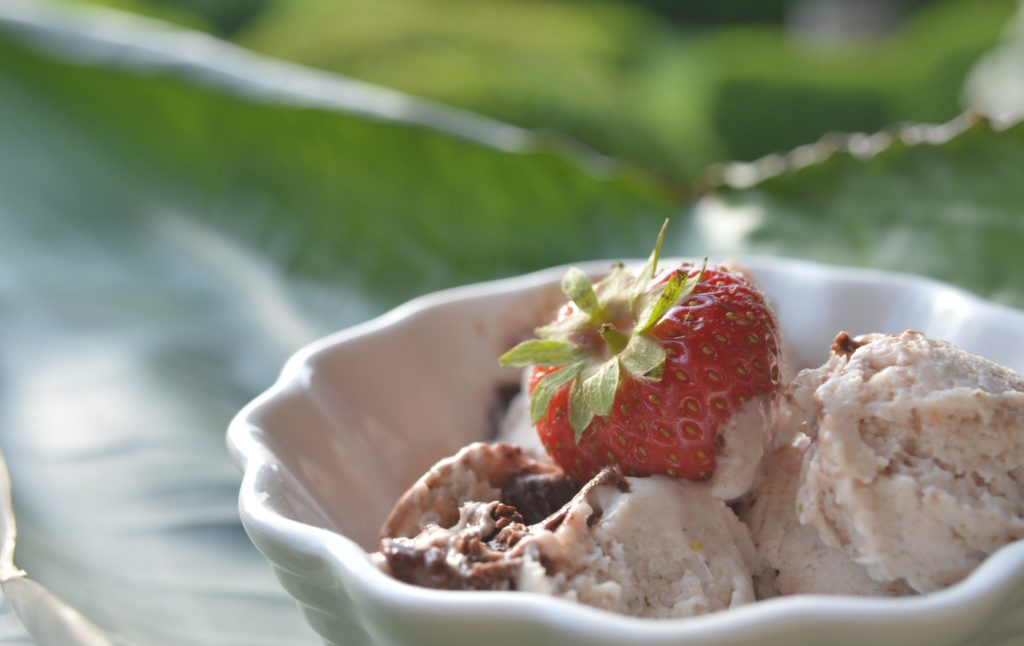 By the way, my mum always bought very healthy food! (but of course up to today somtimes a glass of Nutella ends up in our shopping bag!)
Enjoy!
Lots of Love
Caprice