What is the best thing about exam periods and hours of studying? Of course the STUDY SNACKS. Due to the fact that I am right in the middle of my exam period I try to treat myself with delicious sweet snacks between hours of Food economics, Food law and molecular nutrition. This chocolate lava cake is the perfect culinary motivation to gain energy for the next study session . I call it chocolate bomb because it contains a lot of chocolate, even for all hardcore chocolate lovers out there (and if this is not enough chocolate for you, then you have to combine this sweety with chocolate sauce, chocolate sprinkles and chocolate ice cream..)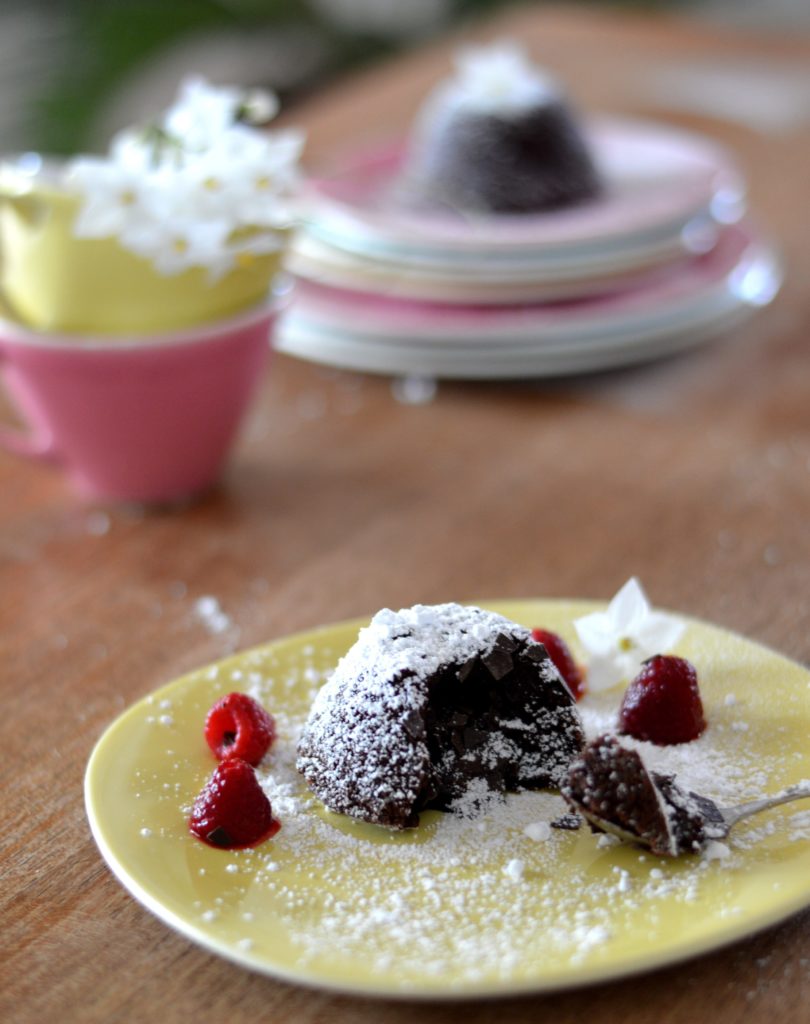 But for me, this chocolate bomb with it's moist and rich chocolate cake and the creamy, tender and liquid chocolate center was exactely what I needed after studying the whole morning. So, now It's time for your break, to taste the chocolate explosion in your mouth! The clue in this recipe is the quality of the chocolate (the better the chocolate, the better the cake!). I took my favourite brand with 70% cacao (if you like it sweeter then just take your favourite milk chocolate with 45-55 % cacao).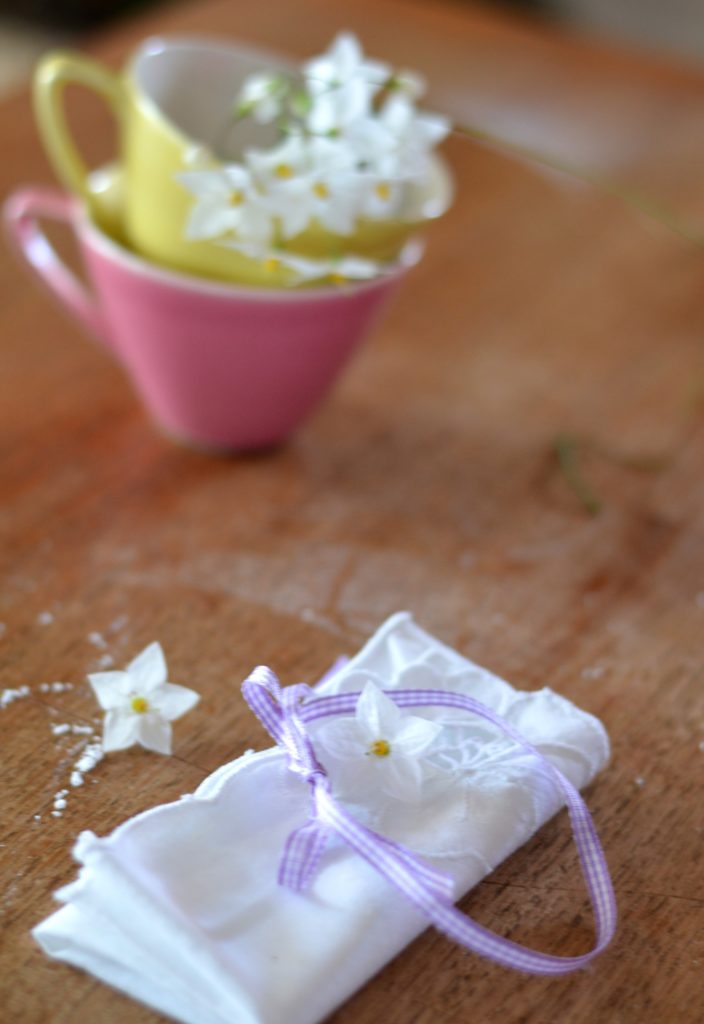 So, today forget about counting calories and just enjoy!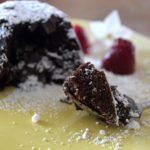 CHOCOLATE LAVA CAKE
Ingredients
90

g

butter

90

g

dark chocolate

3

eggs

110

g

sugar

55

g

flour

15

g

cacao powder

for extra chocolate: 6 small pieces of chocolate
Instructions
Over an waterbath melt butter and chocolate together until completeley melted. Add the sugar and eggs and cream together.

Preheat oven to 200°C and prepare small oven-safe dishes or cups by oiling them. Add the flour and cacao powder to the mix and pour into the prepared dishes.

For an extra chocolate flavour press a piece of chocolate in every cup until it's completelely covered with the dough.

Bake for 10 minutes until the egdes are slightly brown and hard but the center is still soft. Serve warm with powdered sugar or ice cream.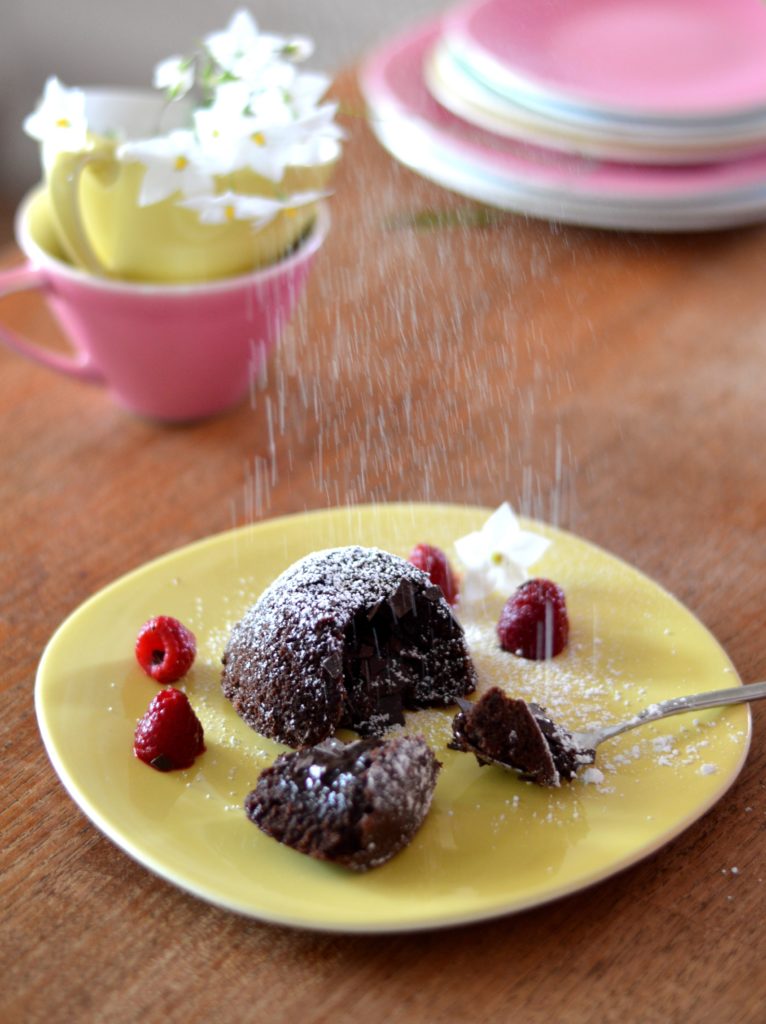 Have fun baking!
xxx
Caprice