Summer is nearly over and this means that strawberry season is nearly over too. The official time for strawberries is from May to August. So this recipe for Brownie sandwiches with strawberries is just in time! I am a big fan of strawberries and could eat tons of them! Dipped and glazed with chocolate, combined with a large glass of fresh milk or as a fruity filling for cakes!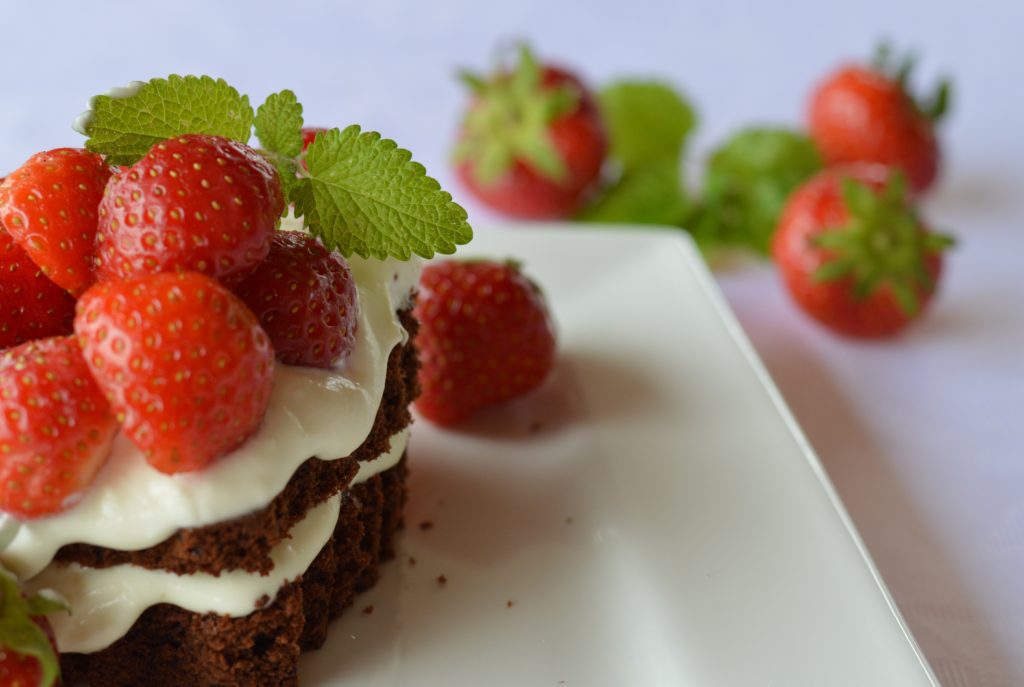 When I was younger (okay I have to admit still today) I used to pick strawberries from my grandparents' garden. Of course I couldn't resist eating most of them right away. Unfortunately because of my constant snacking of the sweet berries I wasn't hungry anymore when my grandma baked her famous strawberry cake! When I grew up I learned that it is also possible to have both: snacking a little less strawberries and eating a small piece of granny's cake!  As the word is: It's never too late to learn..!
Today I would like to show you one of my favorite strawberry recipes. The combination of the sweet taste of strawberries, the strong chocolate flavor of the brownie and the Mascarpone and heavy cream vanilla filling is a treat you should give to yourself!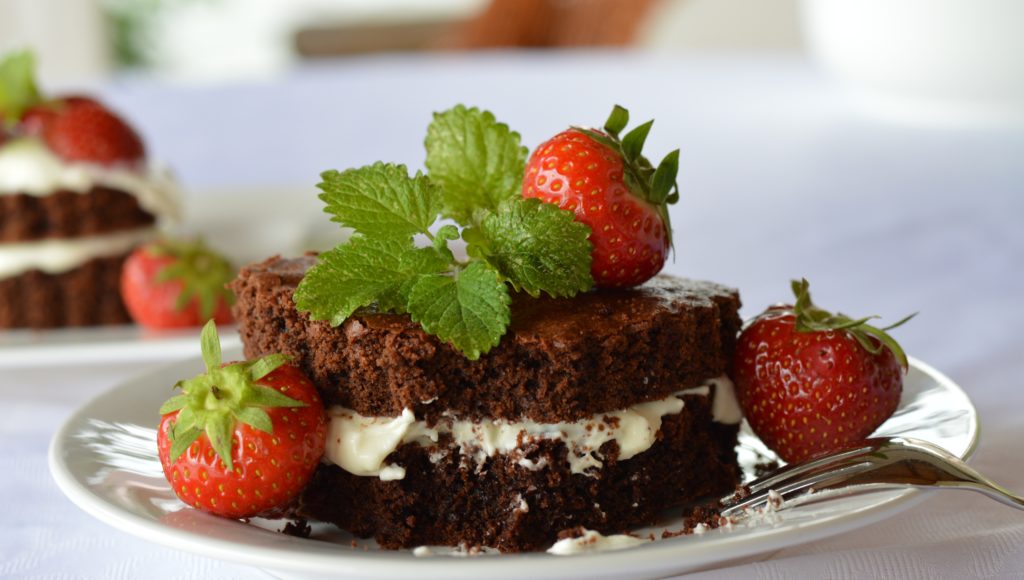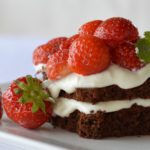 BROWNIE SANDWICHES WITH STRAWBERRIES AND MASCARPONE
Ingredients
for the brownies
300

g

good quality dark chocolate

2

eggs

50

g

butter

1

tbsp.

vanilla extract

80

g

sugar

65

g

flour

0,5

tbsp. 

baking soda

pinch

of salt
for the filling:
125

g

mascarpone

100

g

yoghurt

125

g

cottage cheese

125

g 

heavy cream

3

tbsp

Muscovado sugar of brown sugar

1

tbsp.

vanilla extract

650

g

strawberries
Instructions
In a bowl placed over a saucepan of simmering water melt the chocolate and butter. Remove from heat and let it cool completely (otherwise your brownies will turn out hard and dry!).

Preheat oven to 170°C. Line a pan with parchment paper. In a bowl cream together the eggs, sugar and vanilla extract. Mix in the melted chocolate mixture.

In another bowl whisk together the flour, baking soda and salt and slowly add to the chocolate-egg mixture with a wooden spoon.

Pour into the prepared pan and bake for about 20 minutes. Remove from oven and let cool completely.

For the filling: Mix together Mascarpone, yoghurt, cottage cheese, sugar and vanilla extract. Beat the heavy cream until stiff and add to the filling.

With a cookie cutter cut out any shapes you like of the brownie. Then put some filling on your piece of brownie and place another piece on top. Add more filling and decorate with strawberries.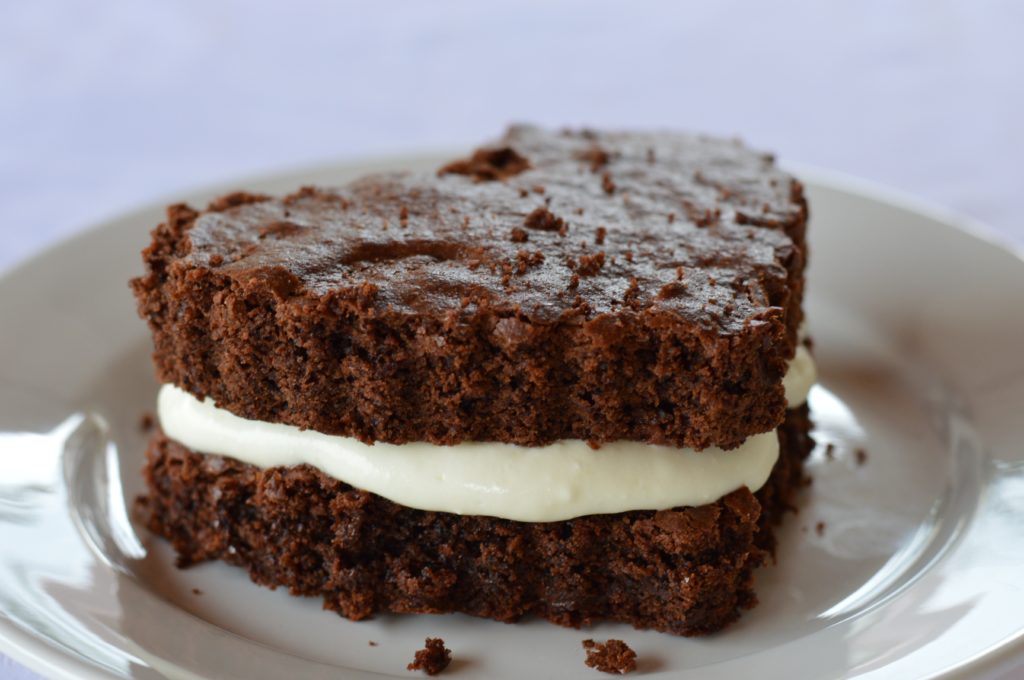 Have fun baking!
Lots of Love,
Caprice