Finally I decided to give the crazy idea of creating a blog a chance to come true.
The thought is in my mind for several months now but I wasn't quite sure until I started talking to my friends and family.  They know me like nobody else does therefore their opinion is very important for me. They know as well my weakness for sweet things in life… And of course my love for baking. Now I would like to share this love with you through delicious recipes and some mouth-watering photos.
It's an adventure for me… But guys: It's worth a try!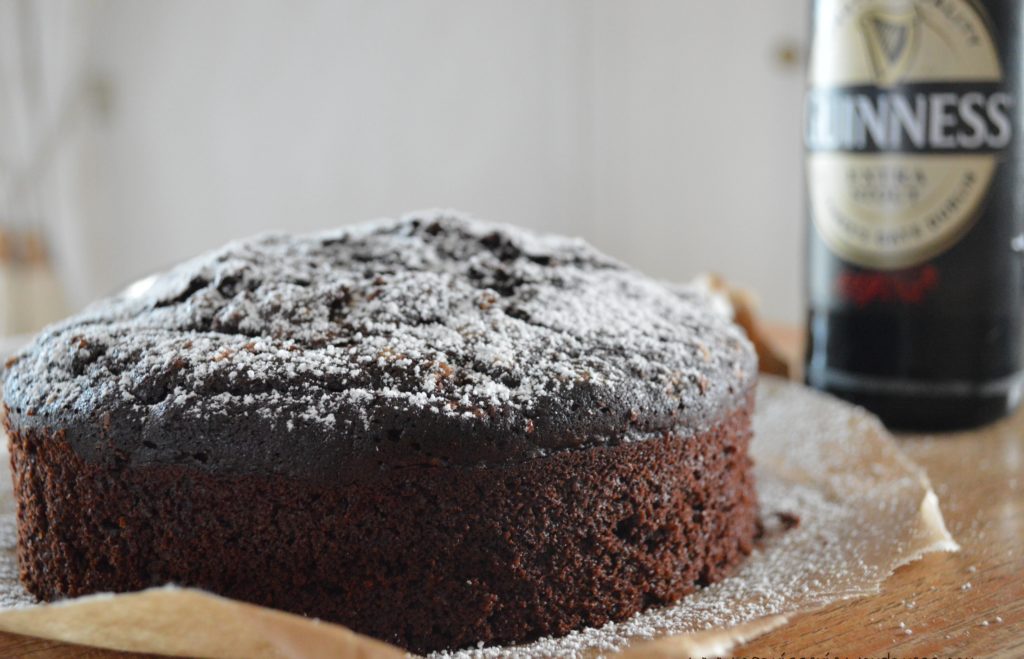 One of the most difficult questions was which recipe should be the first one? The decision was made very spontaneous because if something contains chocolate, alcohol and more chocolate, it can't be wrong, right? Therefore I share this recipe with you.  By the way this was very appreciated by my 15-years-old brother who was very excited to finally try Guinness beer for the first time in his life.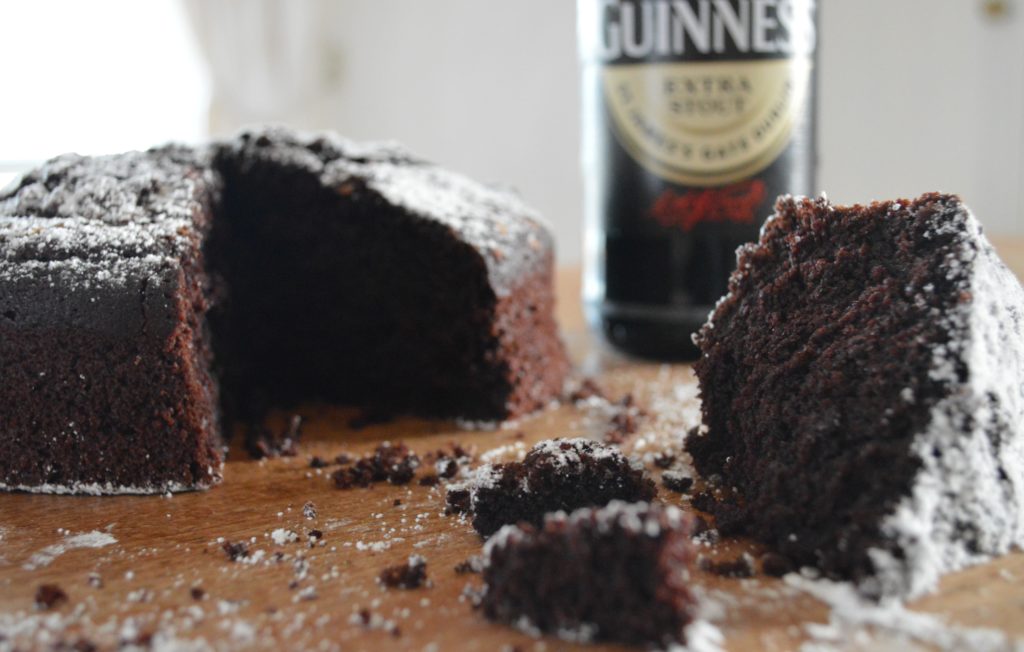 DARK CHOCOLATE GUINNESS CAKE
27/04/2014
: 12
: 15 min
: 45 min
: 1 hr
: easy
An easy and delicious recipe for a perfect Guinness and dark chocolate combination by baking blog Caprisserie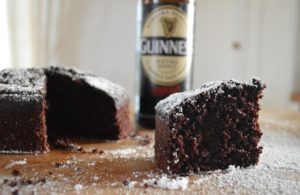 Ingredients
250 ml Guinness beer
250 g butter
80 g unsweetened cacao powder
300 g sugar
1 teaspoon vanilla extract
2 eggs
140 ml heavy cream
280 g flour
2 teaspoon baking soda
1/2 teaspoon baking powder
Directions
Step 1

Grease a springform pan and set aside.

Step 2

In a small saucepan, heat the beer and butter until butter is melted. Remove it from the heat and whisk in sugar, cacao powder and vanilla until blended.

Step 3

Combine the eggs and heavy cream and whisk into beer mixture. Combine flour and baking soda in an extra bowl. Then whisk into beer mixture until smooth. Pour batter into prepared pan.

Step 4

Bake at 170°C for 45-50 minutes or until a toothpick inserted near the center comes out clean. Cool completely on a wire rack. Can be refrigerated.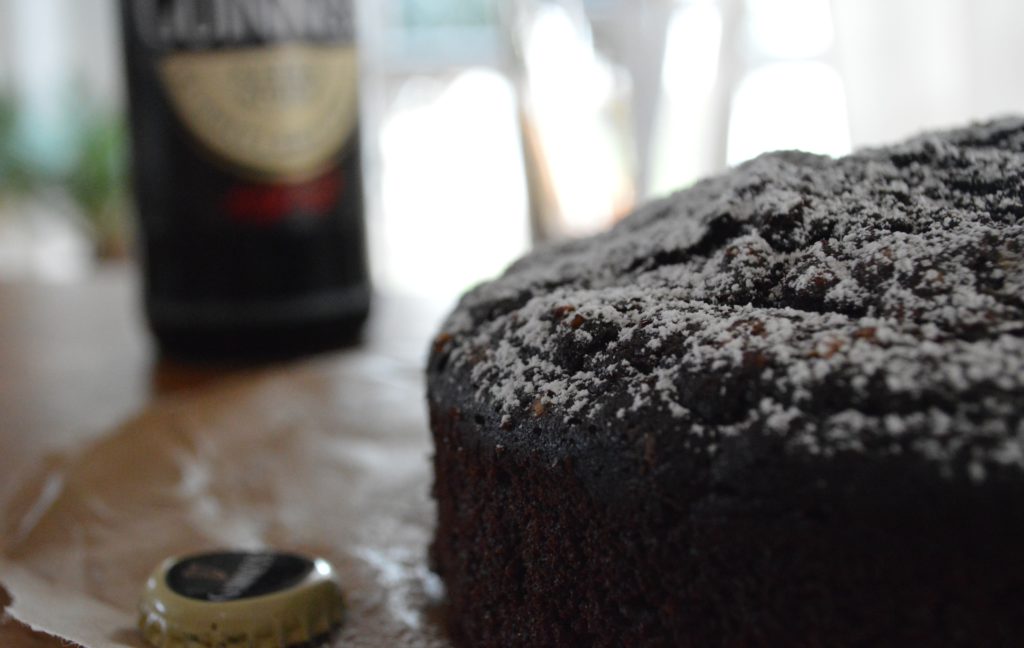 Have fun baking and feel free to contact me. I am open for every feedback from you.
Lots of Love,
Caprice