After I spent the last couple of months with working and studying now it's finally time for the next recipe and travel review! Looking forward sharing with you my travel impressions and my favourite portuguese pastry: Pastéis de Nata.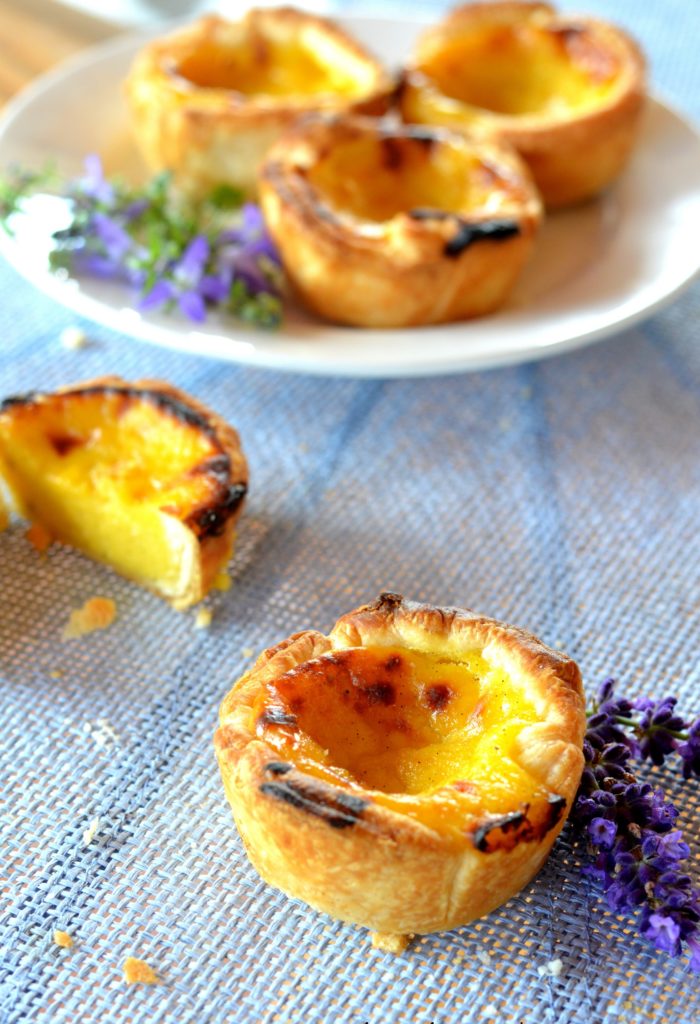 Maybe you already saw some pictures on my Instagram account about my recent trip to Lisbon with a very good friend of mine! Of course I brought a new recipe with me, but before I will show you my culinary highlight of the trip I will share with you my favourite spots in Lisbon!
Walking along the Tejo
In general, Lisbon offers so many great places and lookouts thoughtout the whole city, but this one was actually one of the favourite spots. As you already know, you can pretty much get me with every city which is located at the waterfront! To get to this view, we simply took the train to Belém and walked back to the city center along the waterfront of the well-known river Tejo, where you enjoy an excellent view over the bay. You can see the Ponte 25 de Abril as well as the Cristo Rei (christ statue) which is located in Almada. Perfect walk with an ice cream in one hand and your camera in the other one!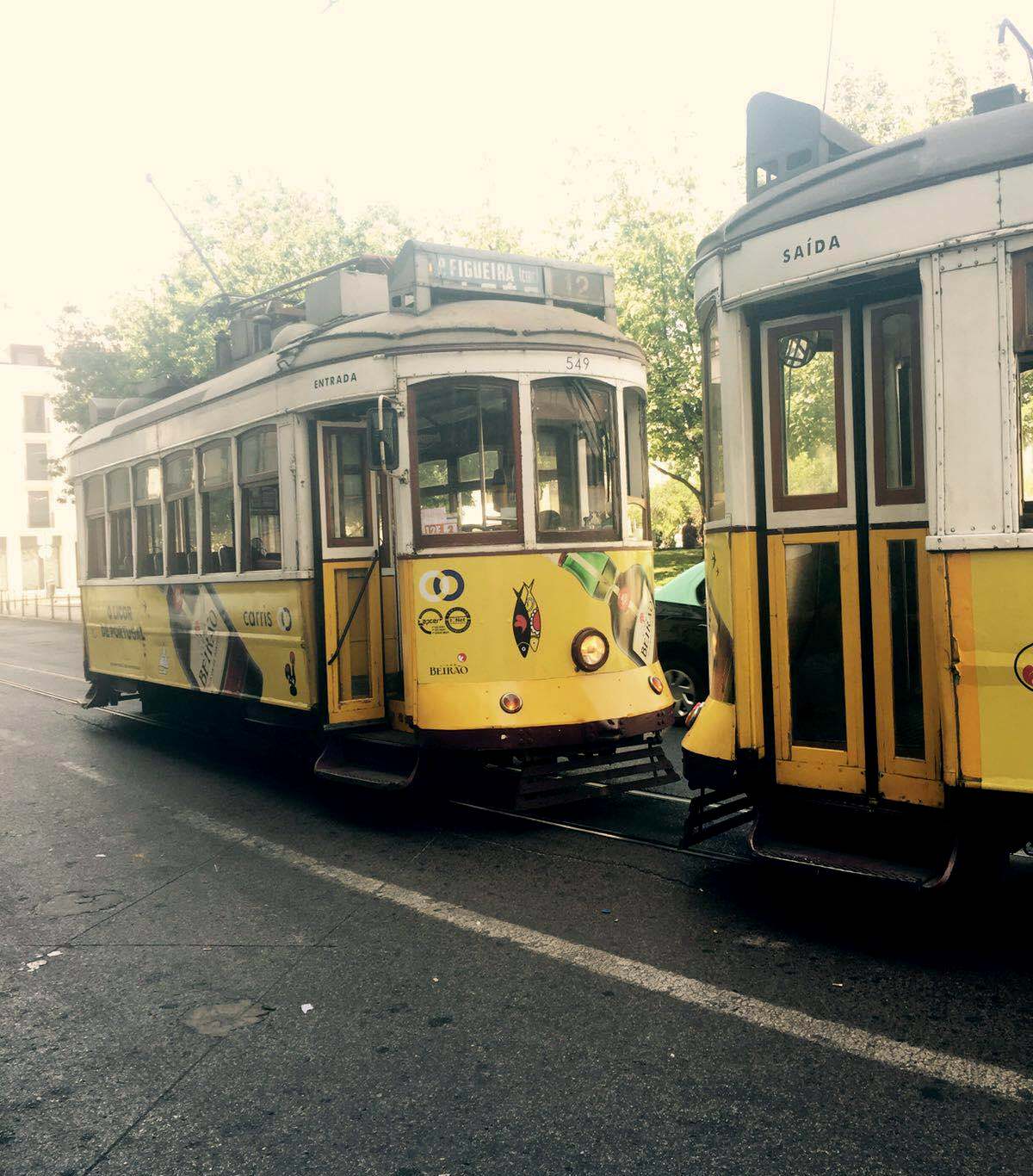 Historical ride with the famous Tram 12 and 28
This one is a classic when you are in Lisbon. Take the tram to explore the small but charming quarters of Alfama, Mouraria and Graça. It's also fun to walk around this area, because you can discover many lovely houses and places. The history of the tram in Lisbon is really old, the first tram was 1873 in service (pulled by horses). Today the trams are quite crowded because many tourists do not want to miss this historical ride. When you are in Alfama, do not leave before visiting one of the many viewpoints, for example the Miradouro Santa Luzia to enjoy the amazing view!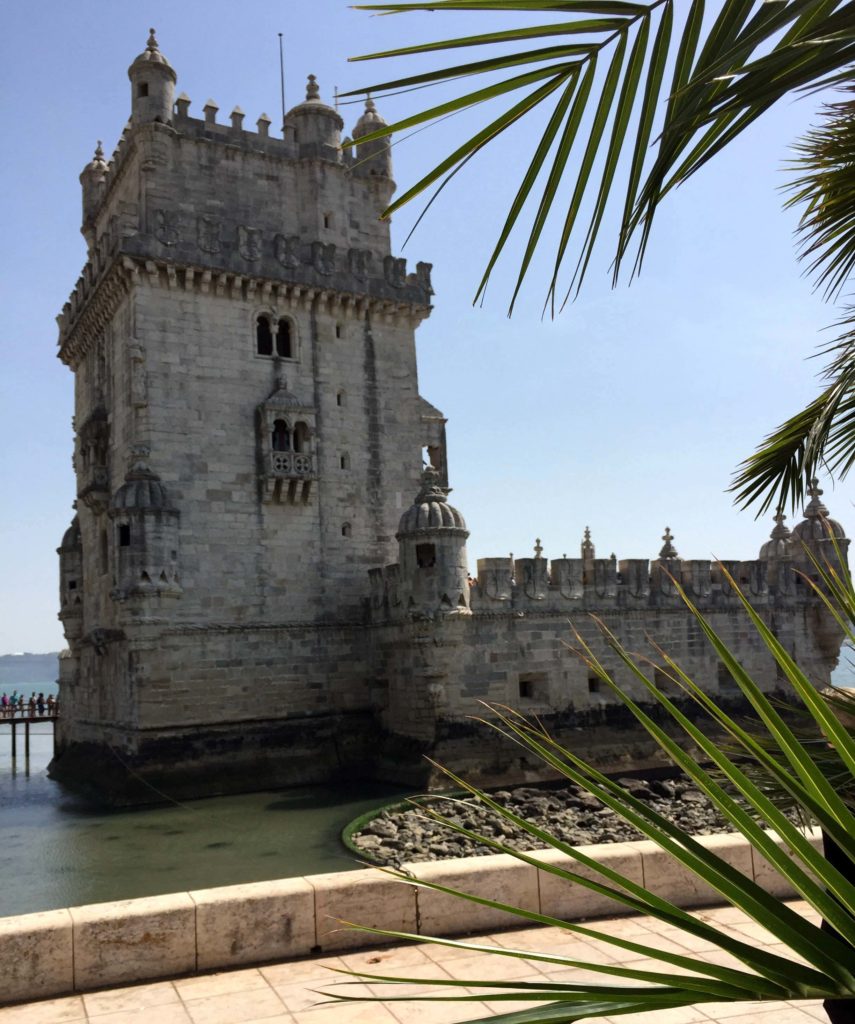 Belém and Pastelaria Pastéis de Belém
About 20 minutes from Lisbon city center you can reach Belém which is located west from Lisbon. Until 1885 this location was autonomous, but then it was connected to Lisbon. In Beleém you can easily spend a whole day. For example visit the Mosteiro dos Jerónimos, the Torre de Belém and the Padrão dos Descobrimentos (it's a maritime monument which honors the sailors). But the best thing about Belém is the Pastelaria (= bakery) in the city center. Already from a distance you can recognize this place by its long queue. But no worries there are almost 300 seats available inside! There you must try the Pastéis de Nata which are freshly made throughout the day and are served warm. We ordered a box and went outside to sit in the shadows of the nearby park – Perfect day!
More places to go and things to do…
Visit the Palácio Nacional da Pena in Sintra: This place is located about 45 minutes from Lisbon and can easliy be reached by train. I can't find any words to describe this magical place! Felt a bit like Disneyland to be honest!
Visit the beaches Cascais and Estoril: One day we wanted to escape the heat in the city and went to these two beaches which are connected through a nice promenade.
Have a pic nic next to the Torre de Belém: There is a nice park in this area where you can relax and watch the portuguese kids playing soccer.
Visit the Museu Nacional do Azulejo: You get free entrance every first sunday of the month!
Enjoy the nights of Lisbon: At night is the perfect time to explore and discover the city and have a few drinks at Bairro Alto.
All in all, Lisbon is a fantastic city to visit! We enjoyed every minute of our trip! The people were very lovely and the food (and especially the wine) was excellent. Moreover there are so many charming quarters and colourful houses to explore that a few days aren't enough to get to know the whole city!
I will definitely come back, but I have to admit, that Lisbon can not replace my all time favorite city Barcelona!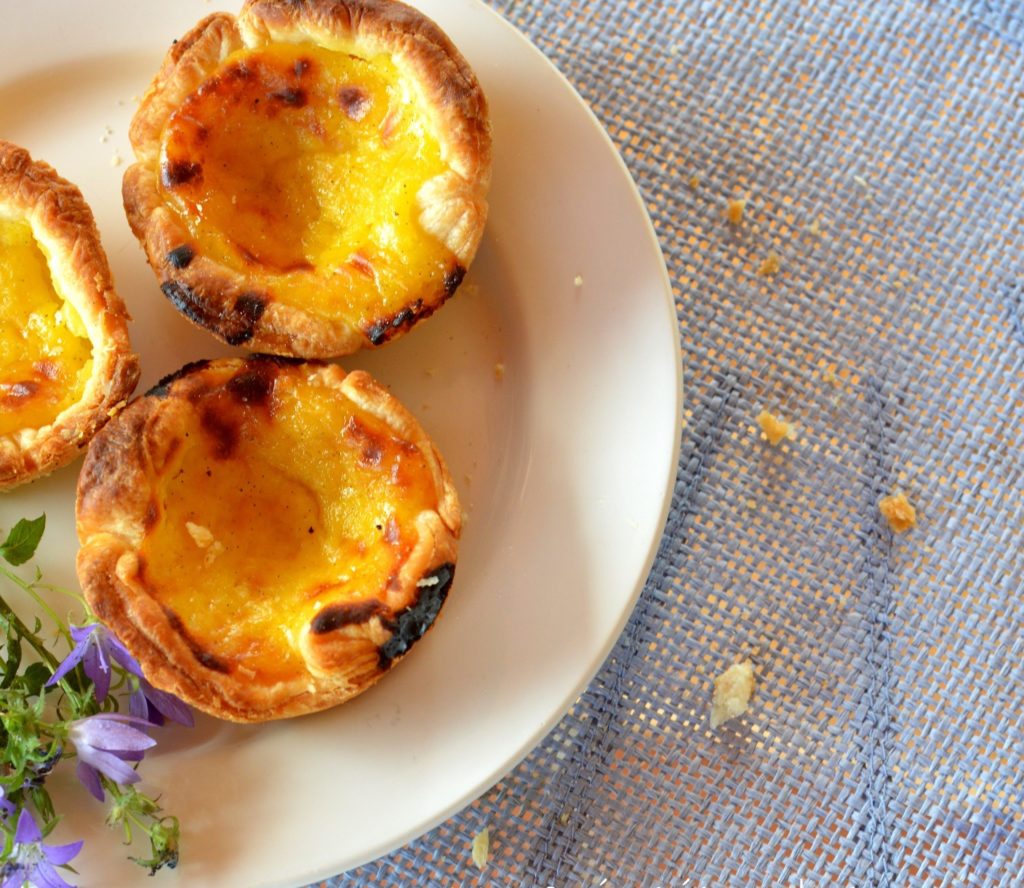 Now, some words about our sweet treat of today. First when I heard of the Pastéis de Nata I thought they might be very sweet and fatty! But I was wrong. In contrast the pastry is light because of the crispy and thin puff pastry and the filling is not too sweet and is dominated by the vanilla flavour! Absolutely must-try when you are in Lisbon and if you haven't planned a trip yet, there is this quick and easy recipe for a culinary short trip!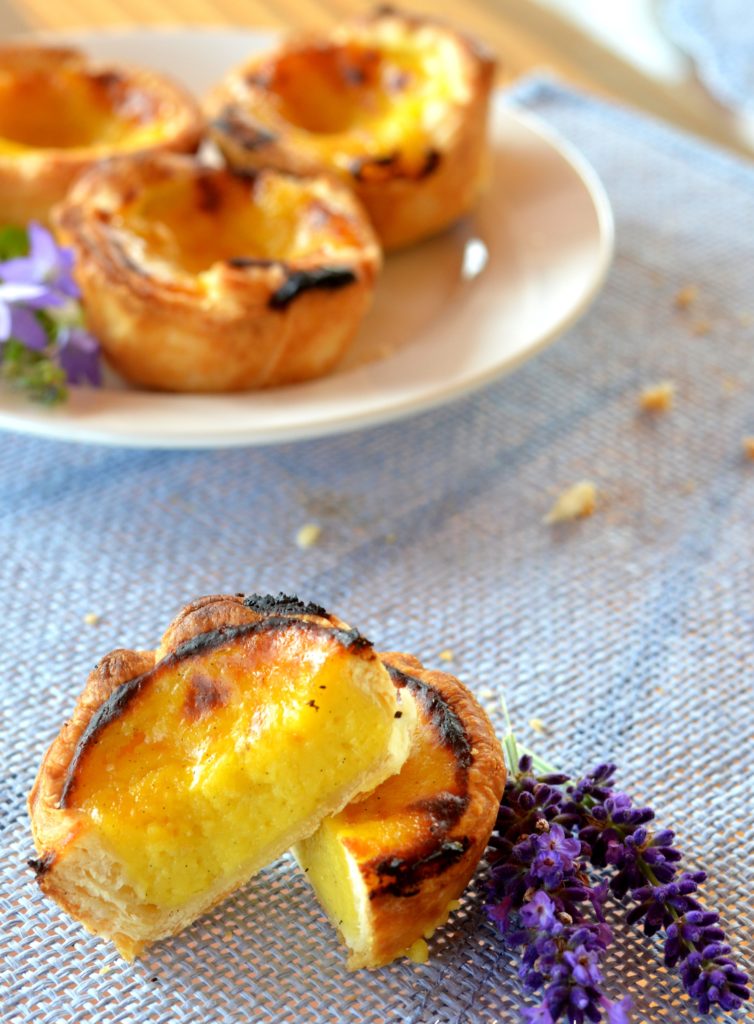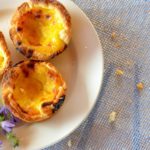 PASTÉIS DE NATA
Ingredients
1

package

puff pastry

250

ml

heavy cream

100

g

white sugar

5

egg yolks

1

whole vanilla bean

1

tbsp.

flour

pinch of

salt

1

tbsp.

brown sugar
Instructions
Preheat oven to 250° degrees.

Mix egg yolks and heavy cream, slowly add the sugar and salt. Scrape vanilla bean and add to the mix. At last add the sifted flour.

Now heat the mixture in a saucepan and let it boil until it thickens.

Take a muffin tin and oil it. Roll out the puff pastry and cut out circular shapes (about 15 cm). Press into the prepared muffin tin, don't forget to form a spread around the bottom as well as the edges. Spread with brown sugar on top (that will caramelize during baking process).

Pour in the prepared egg-mixture. Bake for 12-14 minutes. Best served warm.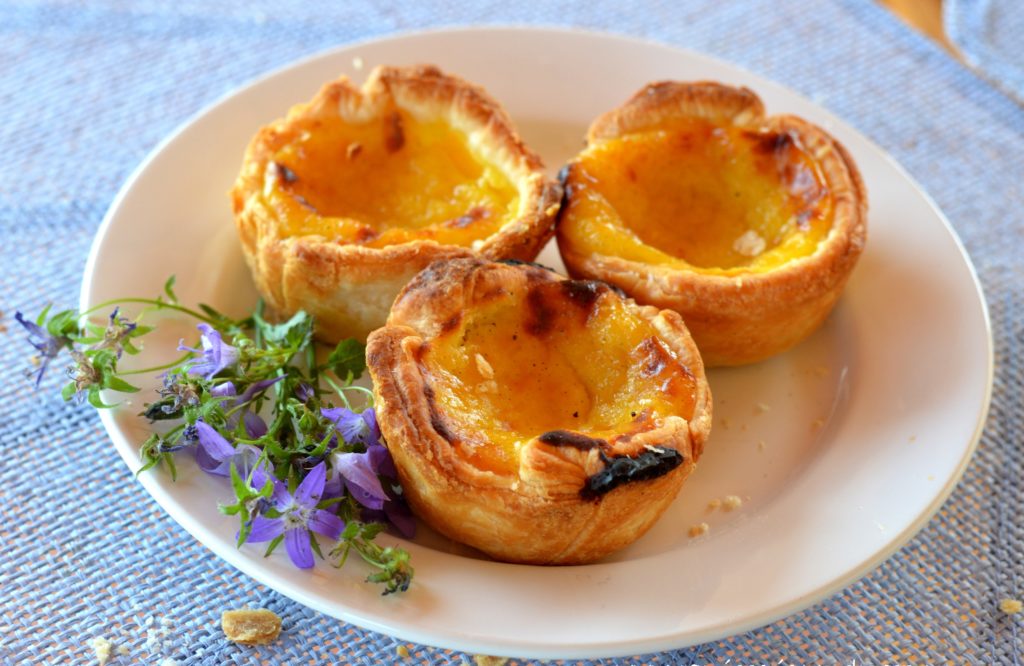 Have fun baking!
xxx
Caprice