Before I am heading to this fantastic recipe for USA macarons I have a fun fact for you! I have noticed that I am very often asked by people where I am planning to spend my next vacation. Some people even asked me if I am on constant holiday (unfortunately not!). Everyone who knows me is aware of my addication and impulse to travel. My big brother even said I should slow down my traveling attitude a bit, because otherwise I will come to a point where I have been everywhere (trust me, that will never ever happen!).
Last week I finished the book 'The Art of Slow Travel' by Dan Kieran. The book talks about passing from airport lounge to our hotel in desperation to escape our everyday lives. It concentrates on the question why we travel and what travel has become in the last decades. All these thoughts about the book came into my mind when I thought about this weeks recipe and the corresponding story. For quite some time I am a big fan of the United States. It all started in 2009 when I was visiting New York city for the first time, I was overwhelmed by what the city had to offer! Tons of museums, restaurants, skycrapers combined with people from all over the world – I was fascinated! Later, when I got the opportunity to visit other parts of the States like Los Angeles, Boston, Miami or Chicago my impression has been reinforced.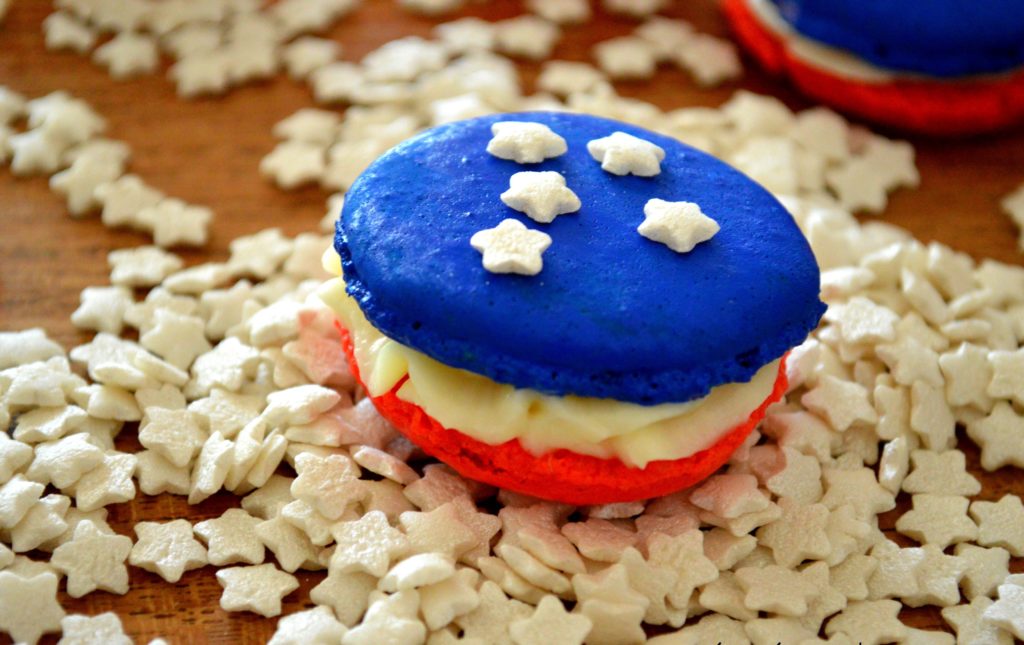 I must agree with Dan, it does depend on your awareness.There is a difference in visiting other locations or actually be there! One possibility is to rush through the city to take a photo of every sight and listen to your guide, as most of the poeple do. This should not sound judgemental! Everyone should do what is best for him/her. Another is to get really involved in the country and the poeple. This can happen by just putting away the map and exploring new ways and locations like a small restaurant in the side road for example (my brother and me found the best Burger shop in Miami like this) and talk to people.
Following this thoughts about traveling, I made many great experiences when I was traveling through the States. Once in Chicago (I was traveling on my own) I was hanging out at Starbucks (free wifi, you know) a guy was sitting next to me, waiting for his flight. We began to talk and after a while we were discussing about whenever or not Starbucks serves good coffee. When we said goodbye I was not only richer by a business card and knowledge in coffee but also richer in experience!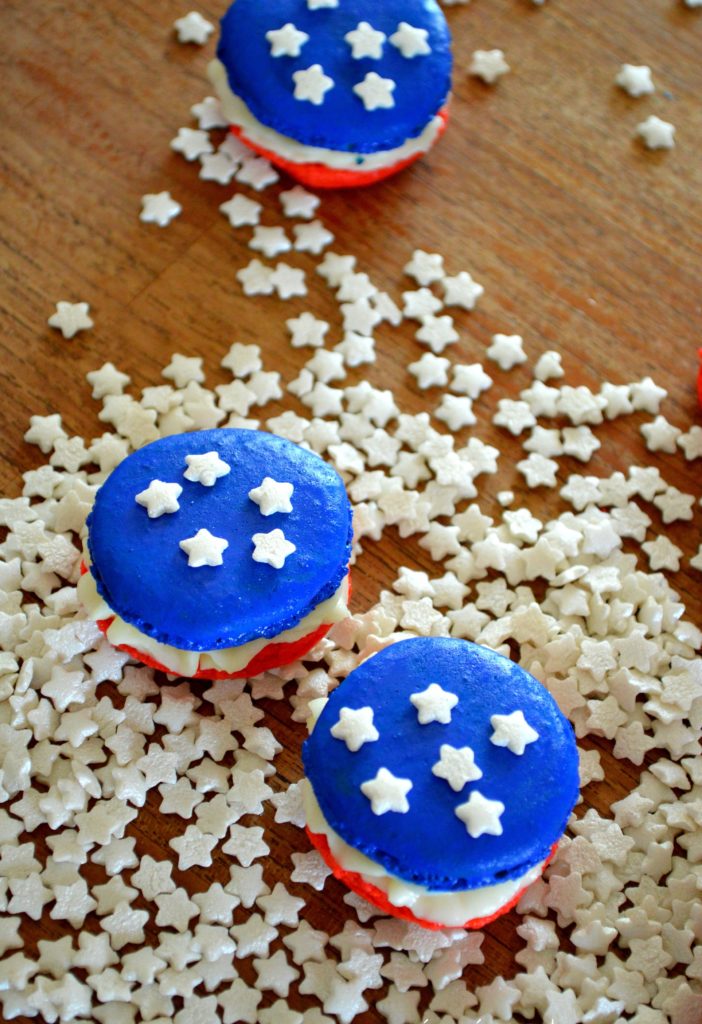 To end my travling thoughts I will finally come to my recipe for the 4th of July! I already postet a Lavender macarons recipe some time ago, but this one is especially for the Independence day. The macarons are colored with Wilton food color (you must be very careful to get the right blue and red – took me three tries!) and have a creamy mascarpone filling refined with lemon zest!
Sweetest-independence-day-temptation ever !!
USA MACARONS WITH LEMON MASCARPONE FILLING
Ingredients
for the macarons:
150

g

confectioner's sugar

90

g

very finely ground almonds

2

egg white

30

g

fine white sugar

pinch of

salt

knife point of food color blue and red
Filling:
250

g

Mascarpone

80-100

g

confectioner's sugar

1

tbsp.

lemon zest

stars for decoration
Instructions
Preheat oven to 140 degrees. Sift two times the ground almonds and confectioner's sugar together.

Beat egg whites until stiff while adding the fine white sugar and salt.

Now carefully add the egg white to the dry ingredients and mix until smooth and the ingredients are moistened. Now add food color of your choice (I took Wilton blue and christmas red).

Fill dough into a piping bag and pipe small circles. Let them set for 20-30 minutes. Then bake for 12-14 minutes. Then remove from oven.

For the filling: Beat together mascaspone, lemon zest and confectioner's sugar. Fill in piping bag and pipe of one side of macaron. Decorate with stars.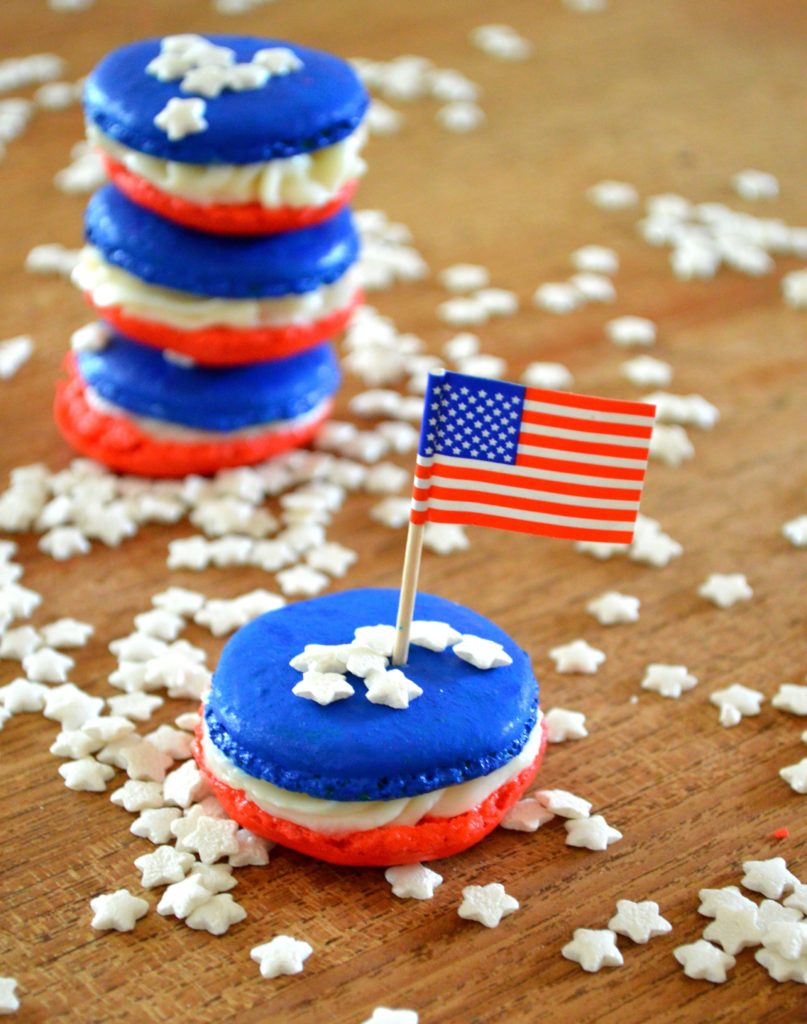 Have fun baking!
xxx
Caprice