For many germans one of the most important and amusing festivals is starting this season. From the 20th of September until the 5th of October 2014 the biggest folk festival is going to take place in Munich: Oktoberfest. People from all over the world are visiting the place to eat (pretzels) and more important, to drink (of course lots of beer) and have a good time. A couple of days a famous spanish football player from the Munich football club gave a very suitable describtion of the Oktoberfest:
"I didn't know that it takes more than 2 weeks and there are lots of pavilions and people are drinking beer from morning to night!"
Xabi Alonso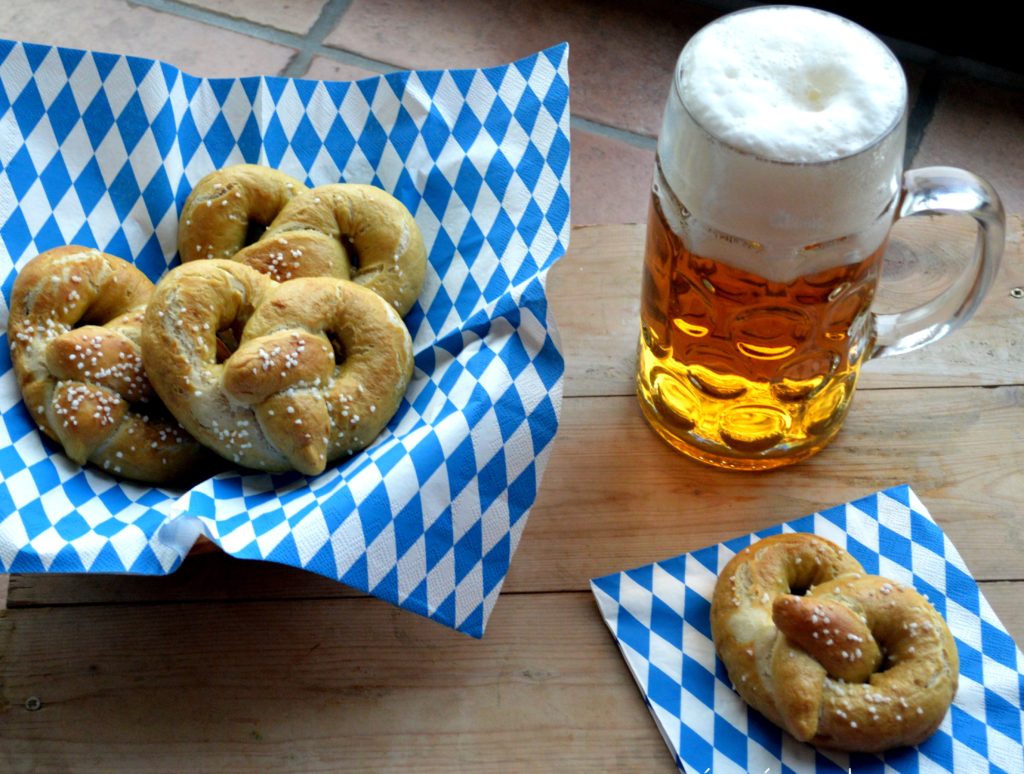 South germany, especially places around Munich offer a variety of different german food. Beer gardens are important places, which sell not only beer, also some culinary specialities like garden redish (Radi), pretzels, Bavarian veal sausage (Weißwurst), salad made of strips of sausage, onions, gherkins and oil and vinegar dressing (Wurstsalat), savoury cheese spread (Obazda) and kind of meat loaf (Leberkäse).
When you go to Oktoberfest of course you have to dress typically bavarian, like a dirndl (and a fancy hat, like I am wearing below) or leather trousers (Lederhosen). I found the old leather trousers of my brother when he was around 2 years old!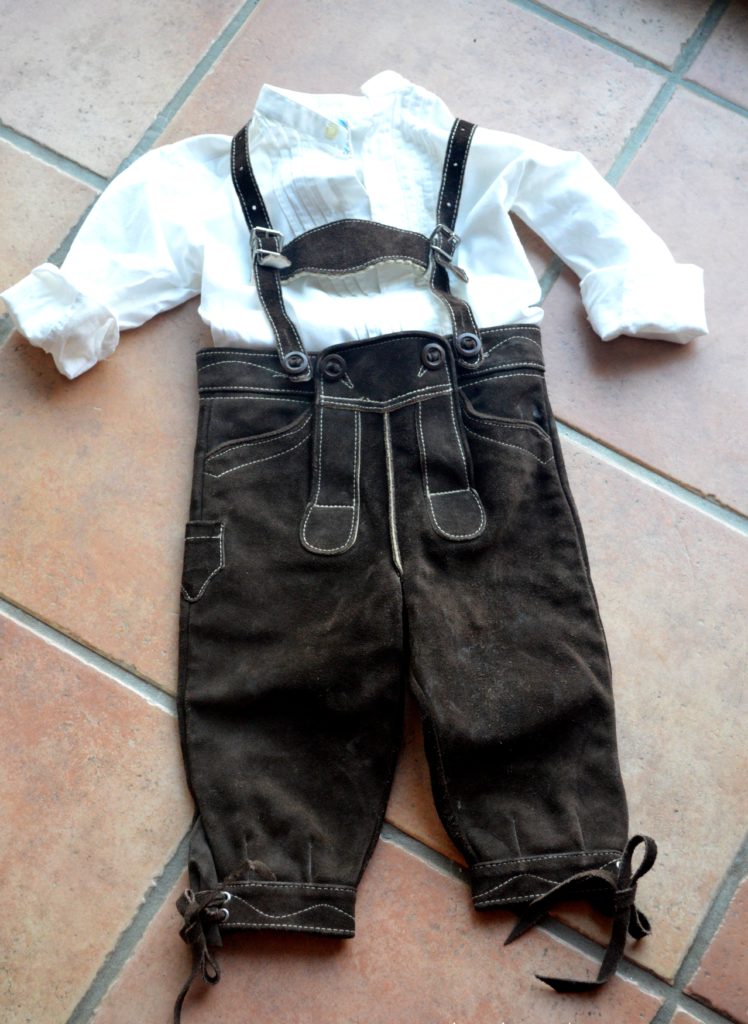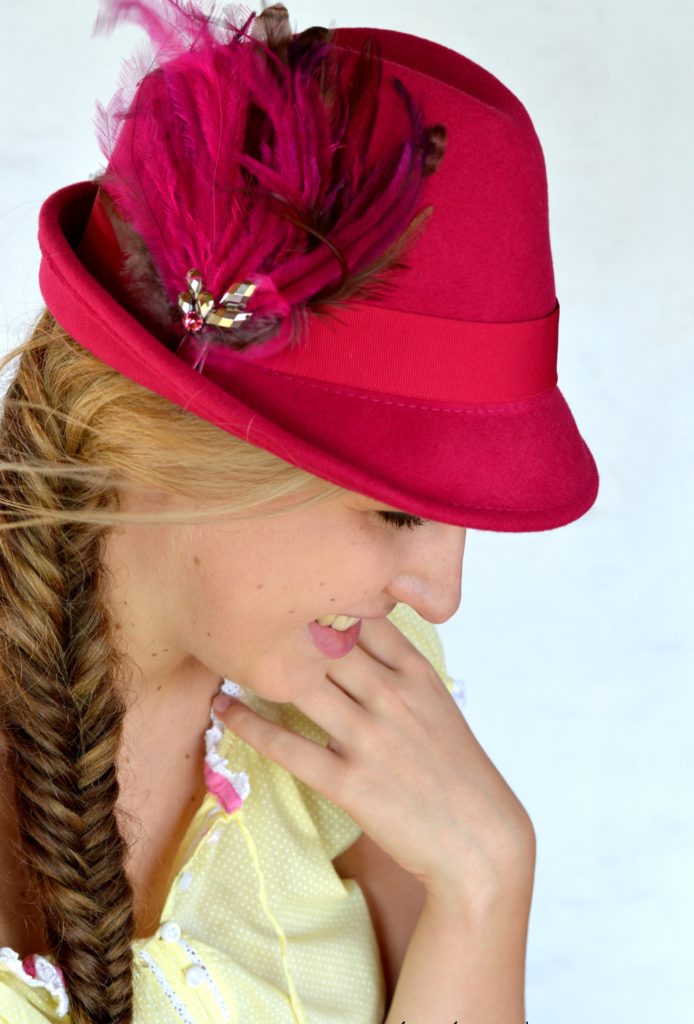 Today I will show you my recipe for pretzels. In germany you call them Brezen or Brezeln. They are made of a fluffy yeast dough and you put them into a sodium hydroxide solution, which means a combination of boiling water with baking soda. In Germany you eat them as a meal or snack with cold cuts or cheese, usually between breakfast and lunch or in the evening (Brotzeit).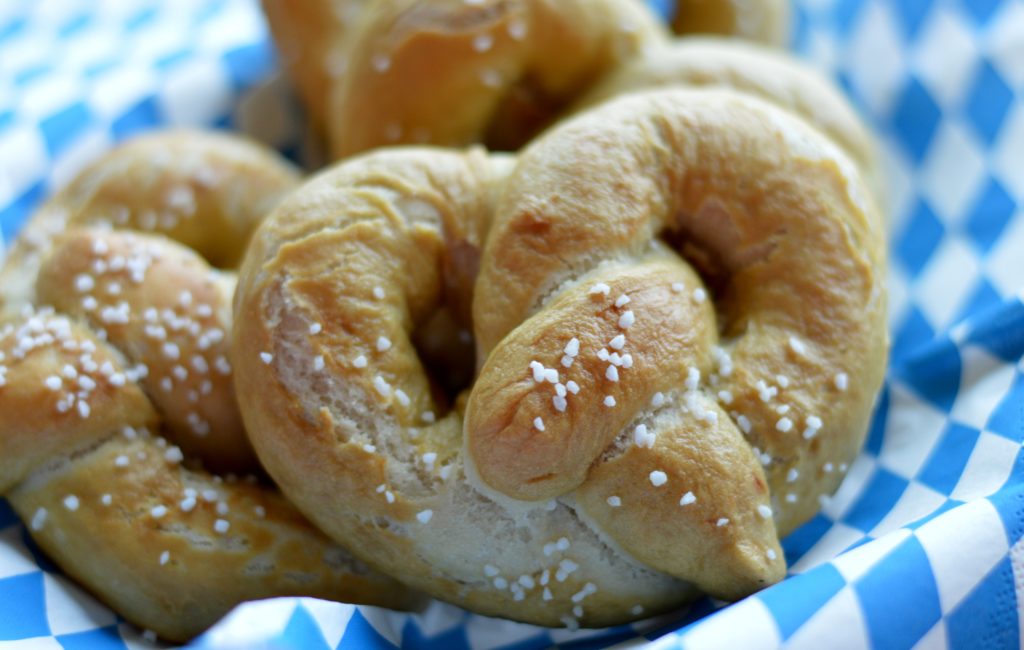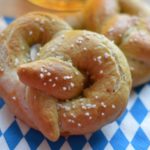 PRETZELS
Prep Time
3
hours
20
minutes
Total Time
3
hours
50
minutes
Ingredients
600

g

flour

42

g

active yeast

0,5

tbsp

sugar

2

tbsp

salt

2

tbsp

baking soda

350

ml

water

sea salt for sprinkling

2000

ml

water
Instructions
In a bowl whisk together flour and salt and press a little hole in the middle. In another bowl mix 100 ml warm water with the yeast and sugar and pour it in the small flour-hole. Let the yeast react for about 15 minutes.

Now add the rest of the warm water (250 ml) and knead until dough is smooth. Put in a bigger clean bowl, cover with wrapping and let it rest in the fridge for 2 hours.

Prepare a baking pan with baking paper and preheat oven to 180°C. Knead the dough again and divide into 7 pieces (á 140 grams). Take one piece and roll it into a 40-50 cm long line. Roll the ends of the lines a little bit thinner then cross them until you get the typical shape.

Now boil 2 liters of water together with the baking soda. Let it boil for 10 minutes. One after another put the pretzels into the boiling water for 30 seconds, then remove them with a skimmer and put them onto the baking sheet. Sprinkle with sea salt.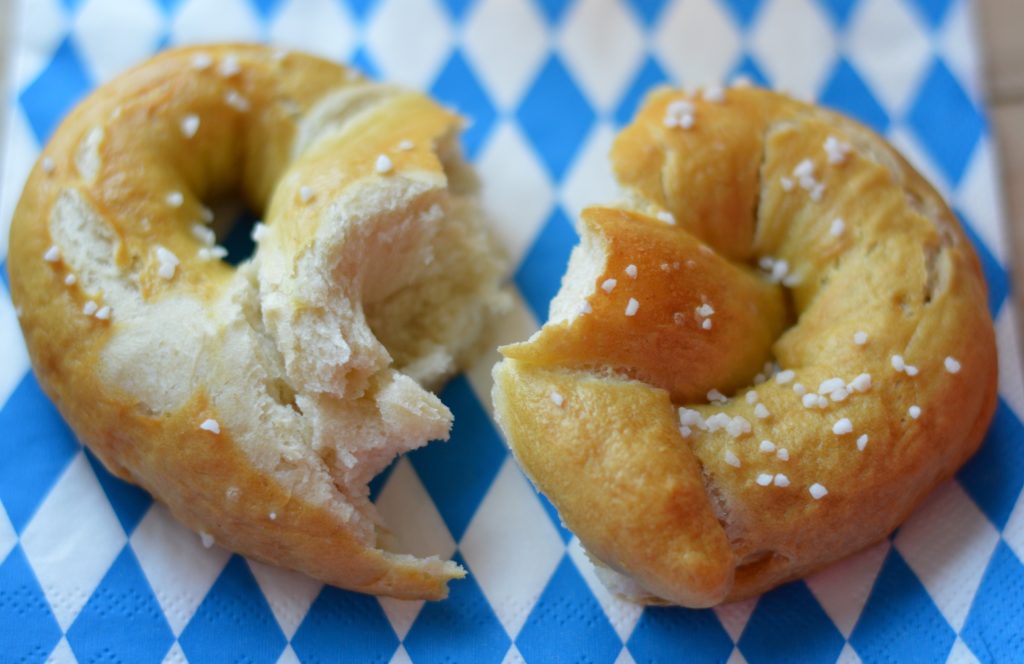 Have fun baking!
xxx
Caprice