Finally after January has already started a couple of days, here is my first post of 2015! The last weeks were pretty stressful because so many things are happening right now like journeys and trips I have planned and university stuff that needs to be done…
Also some amazing things related to my blog are happening in the next weeks and of course I will share them with you as soon as I can. I will reveal one little thing, I am going to travel to the southern parts of Germany and meet some new people.
You see, lots of new experiences and things… Therefore it's time for an  easy recipe like this!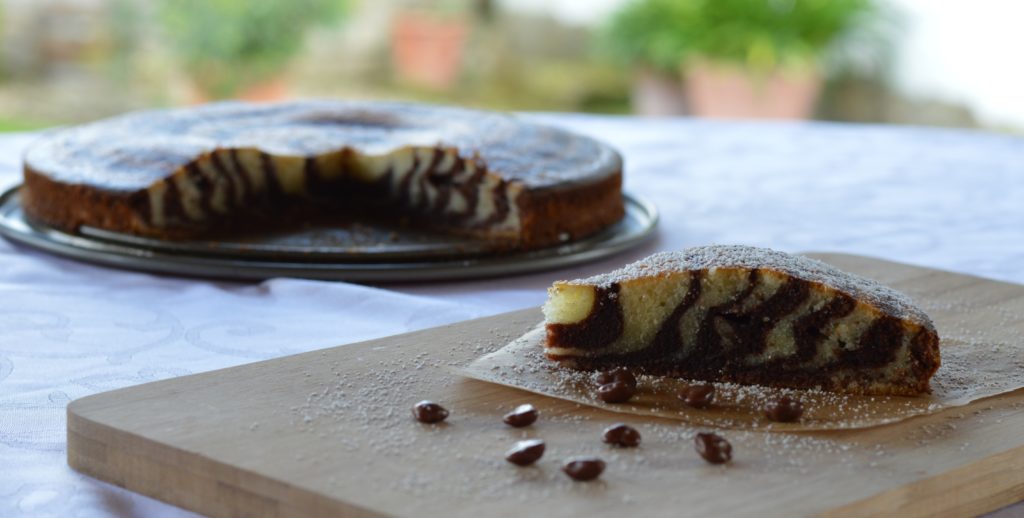 This magical zebra cake is ready to bake in less than 15 minutes! The highlight of this cake is the rotational layering of vanilla and chocolate dough which produce the distinctive zebra pattern. Looks more complicated than it actually is! Just serve with confectioner's sugar which matches perfect to the slightly moist texture of the cake.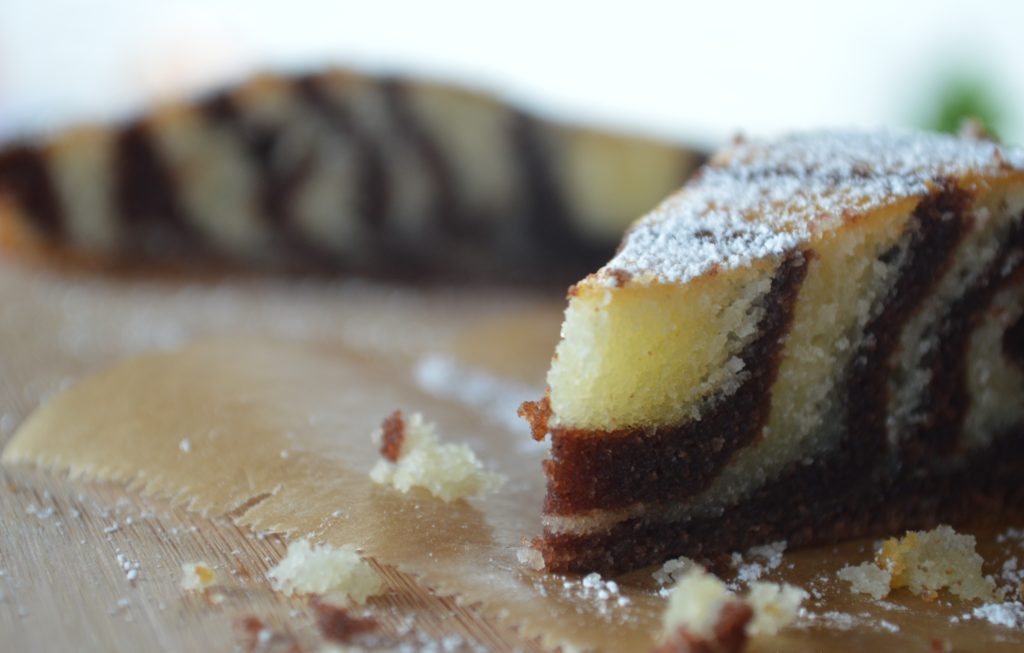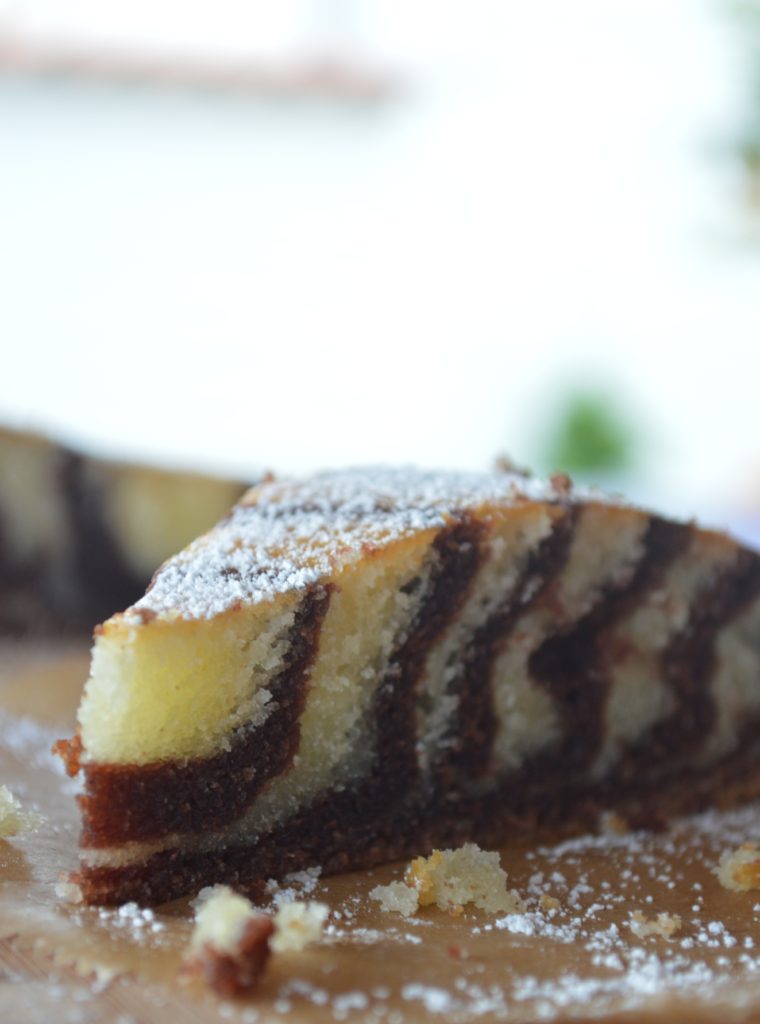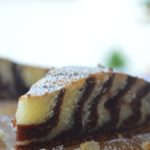 MAGICAL ZEBRA CAKE
Ingredients
2

egg Whites

2

eggs

200

g

sugar

250

ml

oil (e.g. sunflower oil)

250

ml

milk

vanilla from one vanilla bean

300

g

flour

pinch of

salt

1,

tbsp

baking powder

2

tbsp

cacao powder
Instructions
In a bowl cream together sugar, vanilla, eggs and egg whites. Add milk and oil and cream until smooth.

Mix together flour, baking powder and salt. Slowly combine both mixtures. The batter should be liquid in consistence. Divide batter into two and add the cacao powder to one of them.

Preheat oven to 180°C. Grease a baking pan with butter. Now you have to work carefully. Pour 3 tablespoons of the light batter in the middle of the pan. Turn the baking pan 90° degrees and pour 3 tablepoons of the chocolate batter in the middle of the light batter, turn it again 90° degrees. Now take the light batter again and pour again 3 tablepoons in the middle of the chocolate batter, turn again. Continue like this with the rest of the batter.

Bake the cake for about 35-40 minutes until a toothpick comes out clean. Remove from the pan and let it cool completely. Serve with confectioner's sugar. This cake can be frozen.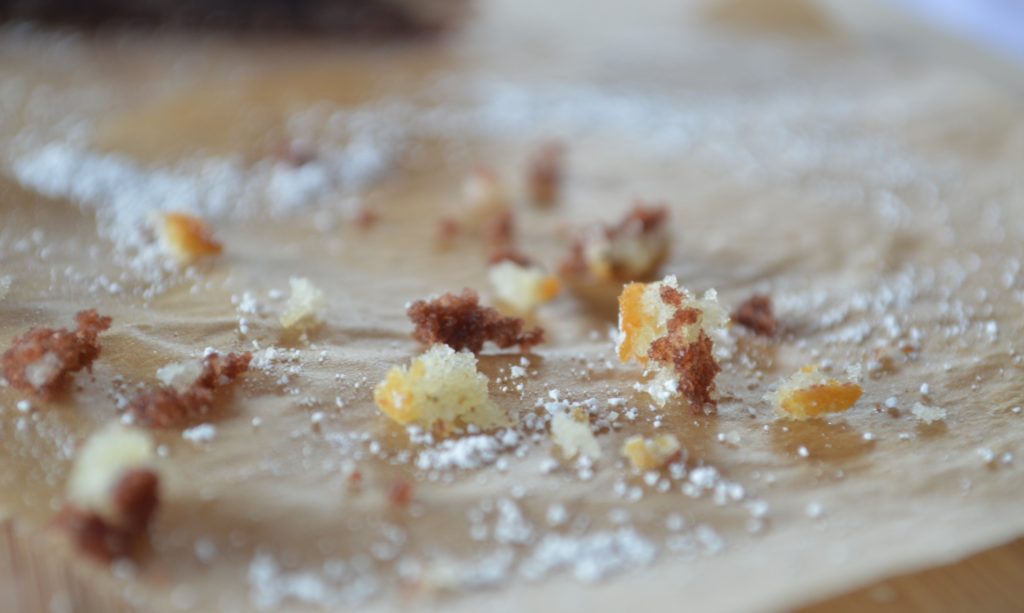 Have yourself a relaxed sunday!
Lots of Love
Caprice