In the last days I became a fan of contrasts! One of my favorite combinations are salty and sweet or also sour and sweet. This week I discovered a new amazing combination. A short time ago I could not imagine eating and even love the contrast of spicy and sweet. When people started buying chocolate with Chili, ginger or hot mango I couldn't understand them and I continued buying my favorite plain dark chocolate.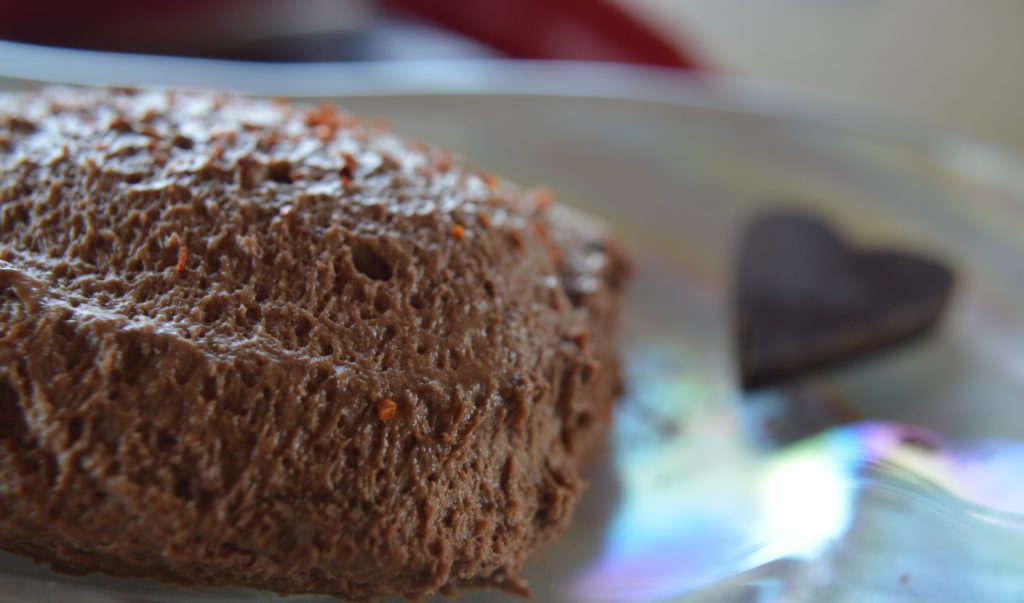 But as you now, after a certain time, you cannot run away from new trends. So finally I tried a Chili chocolate (from my favorite chocolate brand of course)… and I was speechless, I never ever thought that it would be that good! It's hard to describe the taste (I think all of you have already tried the chocolate before, unlike me!). First you can taste the bittersweet dark chocolate and in the next moment the slightly hot and spicy aftertaste. Love it… It's just like some moments in life should be: hot and sweet.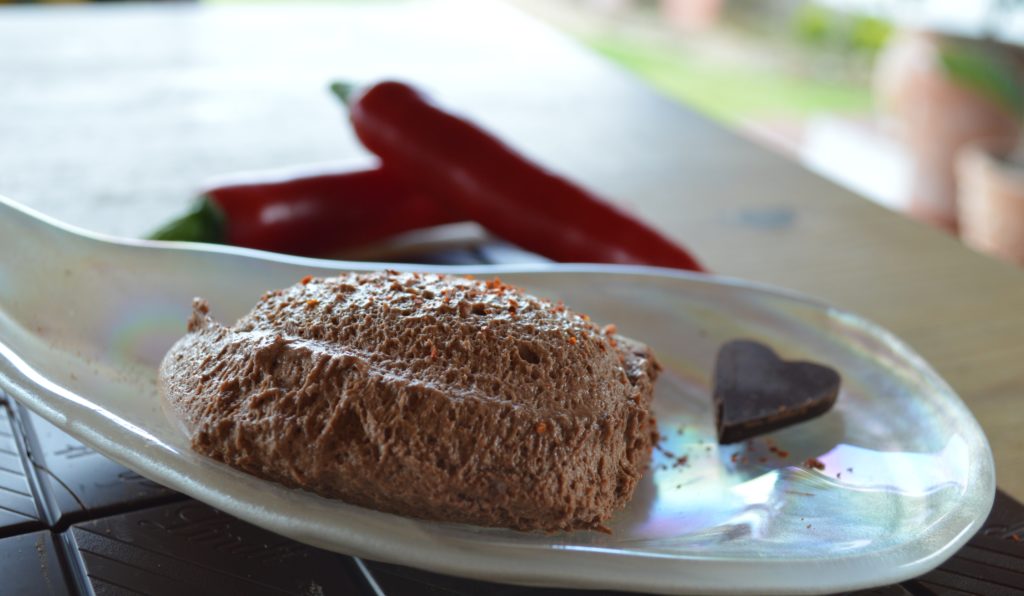 So, when I thought about a dessert recipe, I definitely wanted to combine the two elements. The perfect basis for me was to take my favorite Mousse chocolate recipe in combination with Chili flakes. I am more than pleased with the result and my lovely family, even my grandparents were also thrilled!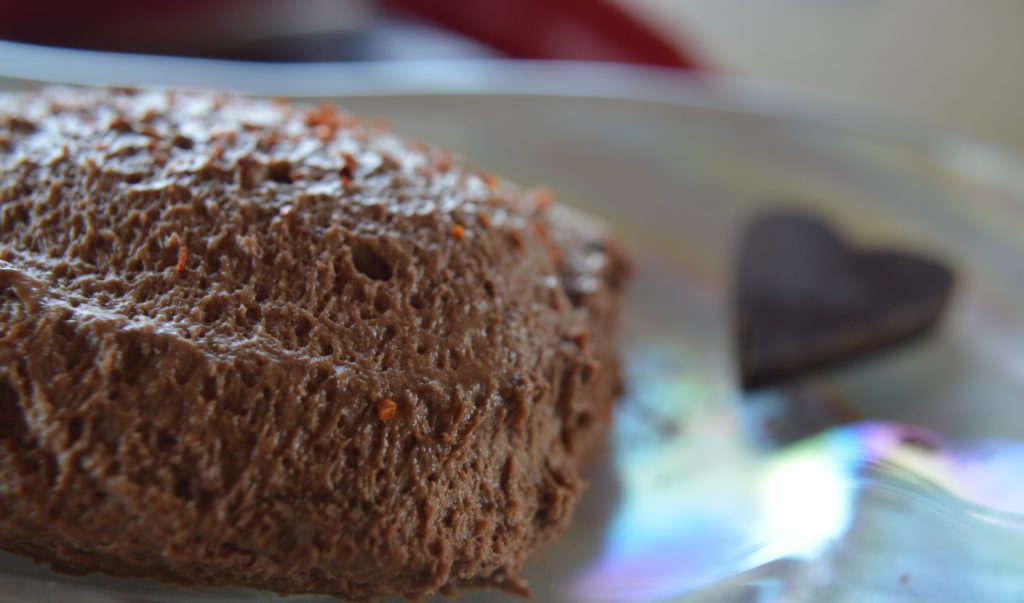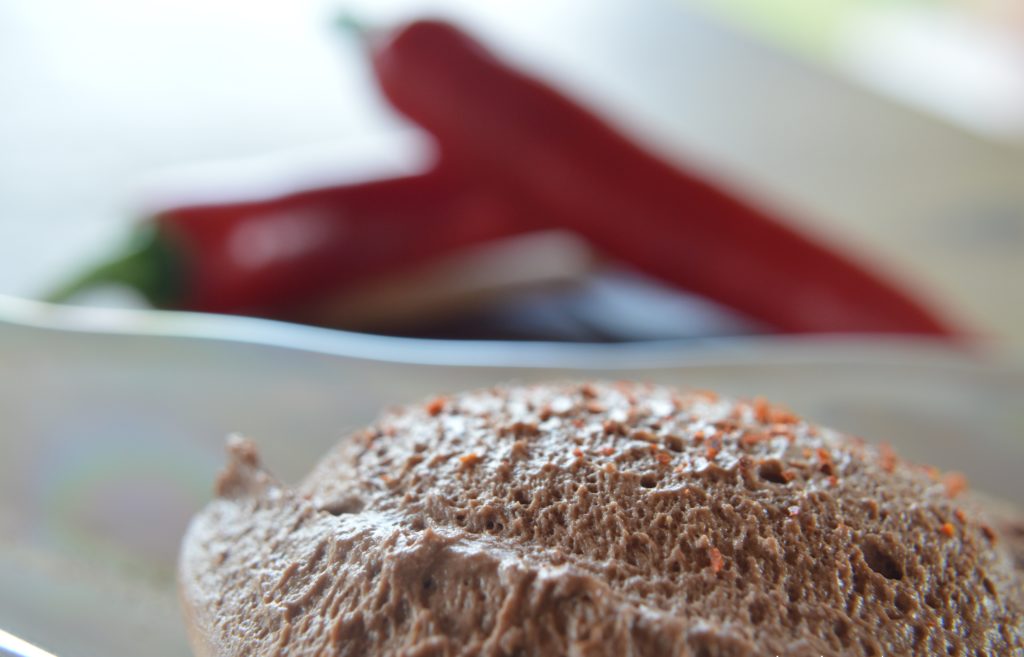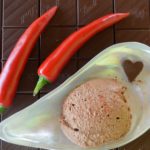 CHILI MOUSSE AU CHOCOLAT
Total Time
4
hours
20
minutes
Ingredients
200

g

chocolate

4

eggs

250

g

heavy cream

50

g

sugar

2 -3

tbsp

rum

0,5

tbsp

Chili powder

for decoration: Chili flakes
Instructions
Melt the chocolate in a pan over a water bath.

Separate eggs and beat egg whites until stiff and in an extra bowl beat heavy cream until stiff.

In another bowl mix together the egg yorks, sugar and the rum until foamy for about 5 minutes. Add the cooled (!) melted chocolate until smooth. Next add the egg whites and heavy cream. At last add the Chili powder. The mix is very fluid but it gets more firm in the fridge.

Now put in the fridge for at least 4 hours. Decorate with Chili flakes.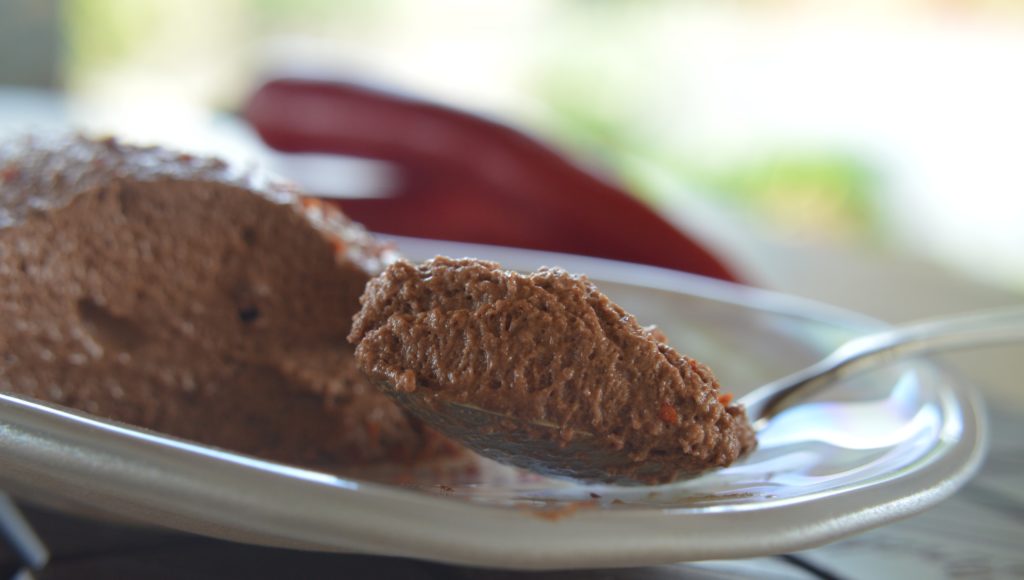 Lots of Love
Caprice